A NEW, major British bike brand has broken cover in a big way today by announcing sponsorship of this month's premier UK cyclocross event. Radial Cycles will be a Platinum Partner of the UCI World Cup in Milton Keynes and unveil a brand new, British-designed range of bikes at the event.
Radial Cycles will launch their off-road bikes and wider range in the Expo Village of the World Cup at Campbell Park on Saturday November 29th. The team behind Radial Cycles will be there to chat about the range. (And you can meet Cyclocrossrider on a stand with Sven Nys' clothing range too - full details here)
We understand that there are five, versatile 'cross or gravel-orientated bikes (two alloy and three carbon) – including a racer and also more leisure designed options – amongst what is expected to be a large range of over 30 models. All will be revealed in full in two weeks time, but for now, we have these sneak peek images.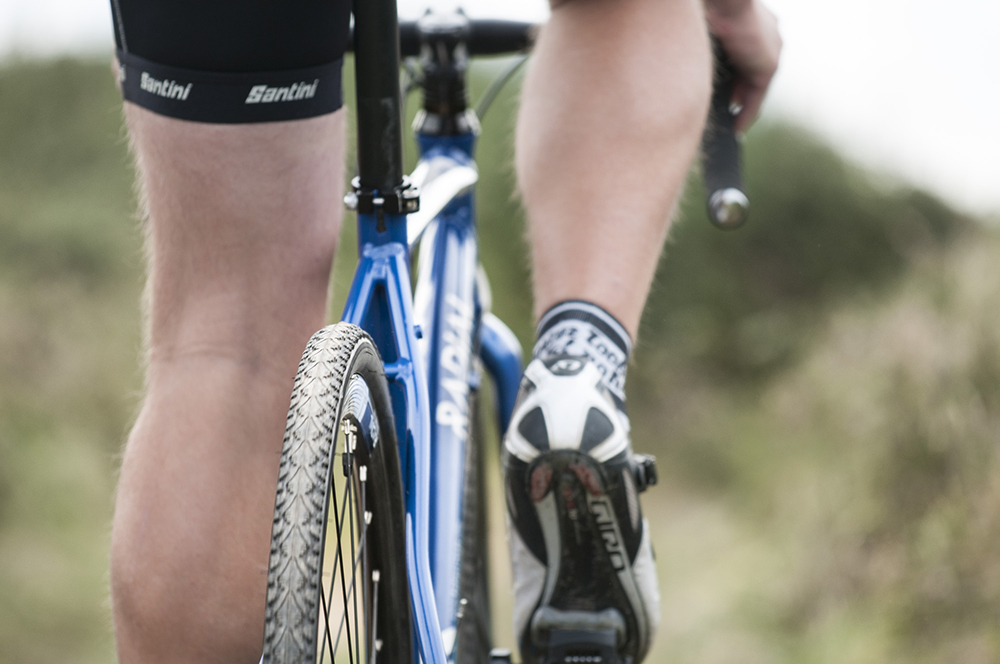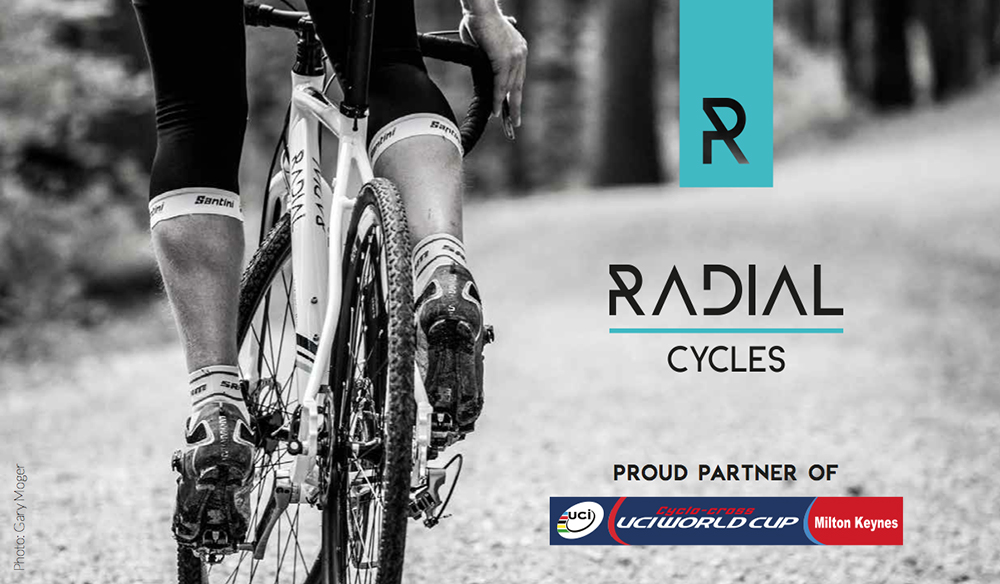 Matt Pryke of Radial Cycles commented, "What better way to launch a British brand than during this exciting event being held in Britain for the very first time." Whilst event organiser Simon Burney said, "Our partnership with Radial Cycles supports our vision of associating with dynamic and progressive brands."
Radial, who will operate with a strong online presence in the retail market with direct sales to the customer, are not really your typical bike brand start-up – it's understood that they have the backing of a large, leisure-focused parent company - the Hy-Pro Group.
An exciting opportunity to win five pairs of MKWC tickets kindly supplied by Radial Cycles in a Cyclocrossrider Competition. Full details here.
Event information and tickets: www.miltonkeynesworldcupx.com