THE Belgian co-operative bank Crelan was announced as a new, major sponsor of the Vastgoedservice-Golden Palace team this week in what will be initially a four-year deal. Crelan's involvement will begin on 1st January 2016 when the team will become Crelan-Vastgoedservice.
Sven Nys' team - Crelan-AA Drink - will remain a completely separate entity during the entire 2015-16 cyclocross season and it's assumed that two-man (Nys and Sven Vanthourenhout) team will effectively disband when he retires.
With Nys set to retire in February 2016, the new deal will help keep the Crelan name in the forefront of Belgian cycling as well as world cyclocross – Vastgoedservice also have a UCI Continental level road racing squad.
Twenty-year-old Van Aert, who is the 'star rider' of the Vastgoedservice team, is seen by many as a natural successor to Nys at the top of Belgian cyclocross. Former World champion Niels Albert has been helping to guide the career of Van Aert who won the World Under-23 championship in 2014 and finished runner-up to Mathieu van der Poel in last season's elite World title race.
The deal does throw up at least two interesting questions though.
Firstly, if Sven Nys considers a role in team management after his retirement might he and Niels Albert work alongside one another on a Crelan-Vastgoedservice team?
And secondly, who will Sven Vanthourenhout race for after next season when his only team mate retires and Crelan-AA Drink comes to an end?
The Vastgoedservice-Golden Palace team strengthened their 'cross roster at the start of June with the signing of Tim Merlier (see story below) and this new sponsorship deal is likely to provide the team with a larger budget.
Other recent news from Vastgoedservice-Golden Palace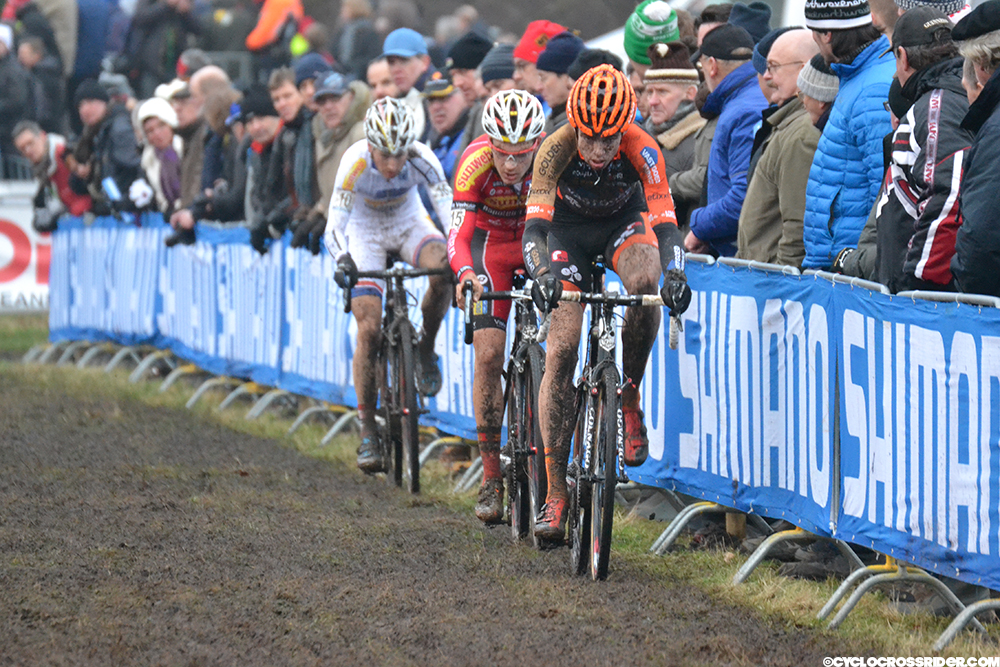 Van Aert back in training
The team's leading rider Wout Van Aert fractured his hand in a crash in the final stage of the Tour of Belgium on May 31st. Van Aert (above) had a screw inserted in his hand the following day to help ensure a rapid healing process.

After a week in plaster, Van Aert was back training on the road this week albeit wearing a support brace around his wrist.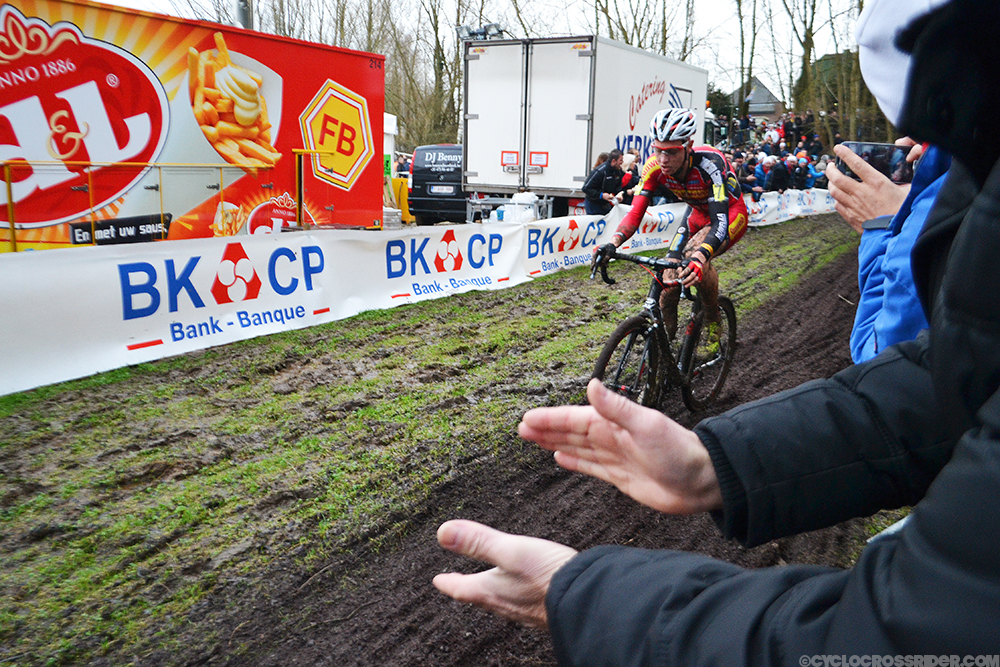 Merlier signs for VGS-GP
In May it was announced that former Belgian junior champion Tim Merlier (above) had joined the Vastgoedservice-Golden Palace team (from June 1st) after spending four and a half seasons with Sunweb-Napoleon Games. Niels Albert believes that twenty-two-year-old Merlier has great prospects after finishing seventh in last season's Belgian national championship and being selected as a reserve for the World Championship in Tabor.

Also a handy road sprinter, Merlier signed off from Sunweb-Napoleon Games with a road race victory for them in Laarne on May 31st.