THE season is here! The new, 2014-15 Belgian pro cyclocross season gets underway with the Steenbergcross in Epre-Mere, to the north west of Brussels, on Sunday (September 21st). Many of the big names of European professional cyclocross will gather for the first time this season to race around the grassy, lakeside setting.
The Erpe-Mere season opener takes on even more significance for the Belgian riders this weekend as in January (2015) it will be the venue of the fiercely contested Belgian Championships.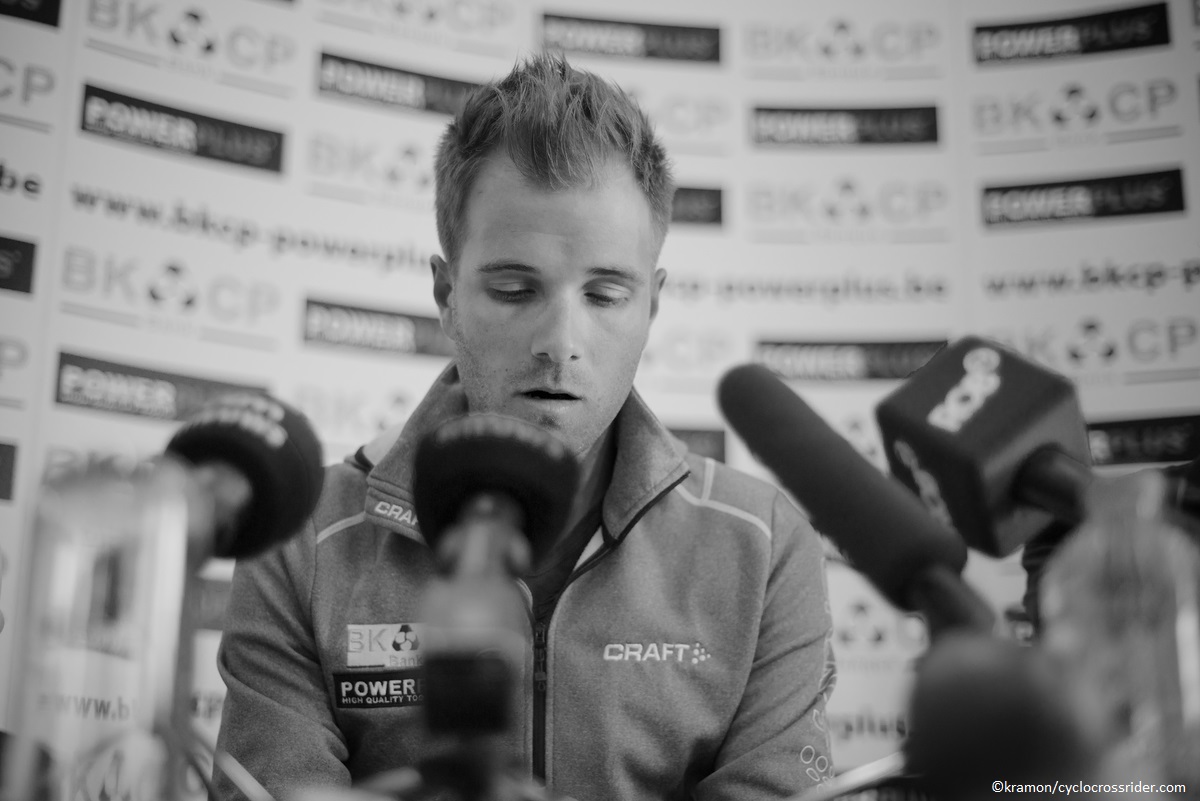 Missing from the racing this season of course will be, last year's winner in Erpe-Mere, double World champion Niels Albert (above) who was forced to retire in May with a heart condition (see our recap and Niels gallery here). Albert is expected to be on the course side though in his new role as a Sports Director with the Vastgoedservice-Golden Palace team.
Does this mean that Sven Nys will have everything his own way this season?

Don't forget the emerging younger riders. I am convinced they will make it difficult for me - Nys
"I have good form and also the win in Cross Vegas," Nys told Sport.be this week, "but don't forget the emerging younger riders. I am convinced that they will make it difficult for me this season," he added.
Several of Nys' younger threats are missing on Sunday as Mathieu van der Poel races at the road World Championships and Wout van Aert is still recovering from a broken collarbone. World number one ranked Lars van der Haar, who was runner-up in Vegas, is expected to start though.
Van der Haar played down his form to the press this week: "Although I'm top of the UCI ranking, that was thanks to the World Cup, I don't see myself on the Sven Nys and Niels Albert level – although unfortunately Niels is gone now – or some of the others. I'm still a bit behind but I'd like to make that step up."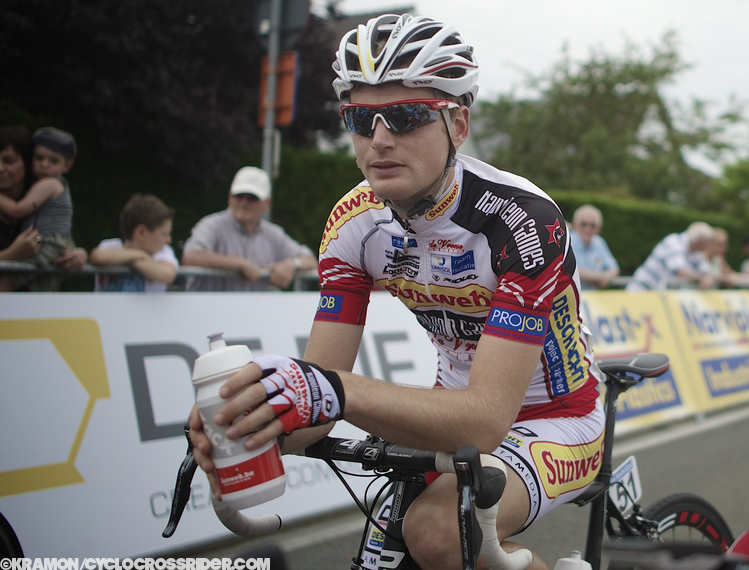 Sunweb's Kevin Pauwels (above) had already checked out the Erpe-Mere course on Thursday ahead of the long season.
"I hope to be fighting for the win," said Pauwels, the Erpe-Mere winner in 2011, "although we'll only see my real form on Sunday. I wasn't satisfied with last season. At the start I was not at the level I wanted and then when I started to ride well, I got sick," the Sunweb-Napoleon Games rider continued. "I want to be at the front of the races regularly and contesting the Series rankings. Five race wins would be a target," he added.
Another Belgian international Bart Aernouts will make his debut for the re-named Corendon-Kwadro team on Sunday. Team manager Marc Herremans expects Aernouts to have a positive influence on the team (formerly Kwadro-Stannah) and its riders like Martin Bina, Marcel Meisen, Julien Taramarcaz and Radomir Simunek. "Bart is a leader, an example for the other guys" Herremens told Sport.be, "I see him as a kind of mentor in a growing project."
Perhaps the biggest threat to Nys on Sunday, however, will be French champion Francis Mourey who won his first race in Baden last weekend. Super Cross Baden was part of the new Swiss EKZ Cross Tour and Mourey beat Philipp Walsleben, also expected to start in Erpe-Mere, into second place. Nys will be aiming for his sixth win at Erpe-Mere where he last won in 2010.
Race details:
The men's race at Steenberg, Erpe-Mere starts at 15.30 (CEST) on Sunday (September 21st). The race will be broadcast live on regional station TV Oost, but it's uncertain whether this will be available online (there is no women's race). Provisional start list: here.
Top 3 in 2013: 1 Niels Albert; 2 Klaas Vantornout; 3 Tom Meeusen (Sven Nys did not ride).
2013 Race Highlights:
Course map: