TOM PIDCOCK is expected to start his cyclocross season on Saturday in Belgium on board SRAM-equipped Specialized Crux Expert bikes and backed by a raft of partners. His new three rider team is still registered with the UCI - and has a web and social media presence - as TP Racing.

The 2017 World junior champion - who surprised everyone by leaving the mighty Belgian Telenet-Fidea team in mid-August - will base himself in Belgium and plans to start his season at Lokeren on Saturday and the Superprestige round in Gieten on Sunday 14th October.
"I am not sure how I will go this weekend but I am looking forward to getting into the rhythm of racing each weekend and building strongly towards later goals," says Pidcock on the team's new website, "I had a good break after the Tour of Britain and have slowly been building up to the start of the 'cross season."
Also racing for the newly formed team are Dan Tulett, who was the World silver medallist behind Pidcock in 2017, and Emily Wadsworth the 2017 British junior 'cross champion who were previously in the 100% ME British Academy squad (Tulett has been backed by Specialized UK in the past).
Equipment partners
Challenge Tyres are supplying the team's treads which will be mounted to Vision carbon wheelsets. Racing kit has been designed with Australian clothing brand MAAP whilst team helmets will be from Giro. Other partners listed on the team website are: Oakley; OTE Sports; FSA, Fizik, CeramicSpeed; and sports management agency Trinity.
Pidcock's new team mates raced last Sunday's opening round of the C2-ranked UK National Trophy series in Derby. Tulett outsprinted Mathieu van der Poel's British team mate Ben Turner for fourth place (and second Under-23) whilst Wadsworth was eighth (third Under-23).
Pidcock, meanwhile, has been finishing his pre-season training in Yorkshire and raced the 88th Monsal Head Hill Climb in Derbyshire last Sunday. The 675-yard Monsal event attracted a 198-strong field and Pidcock finished 15th.
"Cyclocross is still the focus"
Pidcock, who races on the road for Team Wiggins, told JT Sports Media in August that "Cyclocross is still the focus. I wanted to change things anyway, but yeah, this is the best way to do it. There were other options of course, but this was the best way to get what I wanted. I wanted to be in control of everything really."
Despite the interest from UCI WorldTour teams Pidcock was been involved in building this brand new standalone British cyclocross team and the project should give Pidcock more flexibility to pick and choose a schedule for his second season as an Under-23 rider. Pidcock's management agency are behind the team and his agent Andrew McQuaid told Sticky Bottle in August, "We are very excited about what this team can grow into over the next few years."
Pidcock won the UCI World Cup title and a total of nine Under-23 races in Europe last season and raced a total of 19 cyclocross races, but had a poor race at the World Championships in Valkenberg.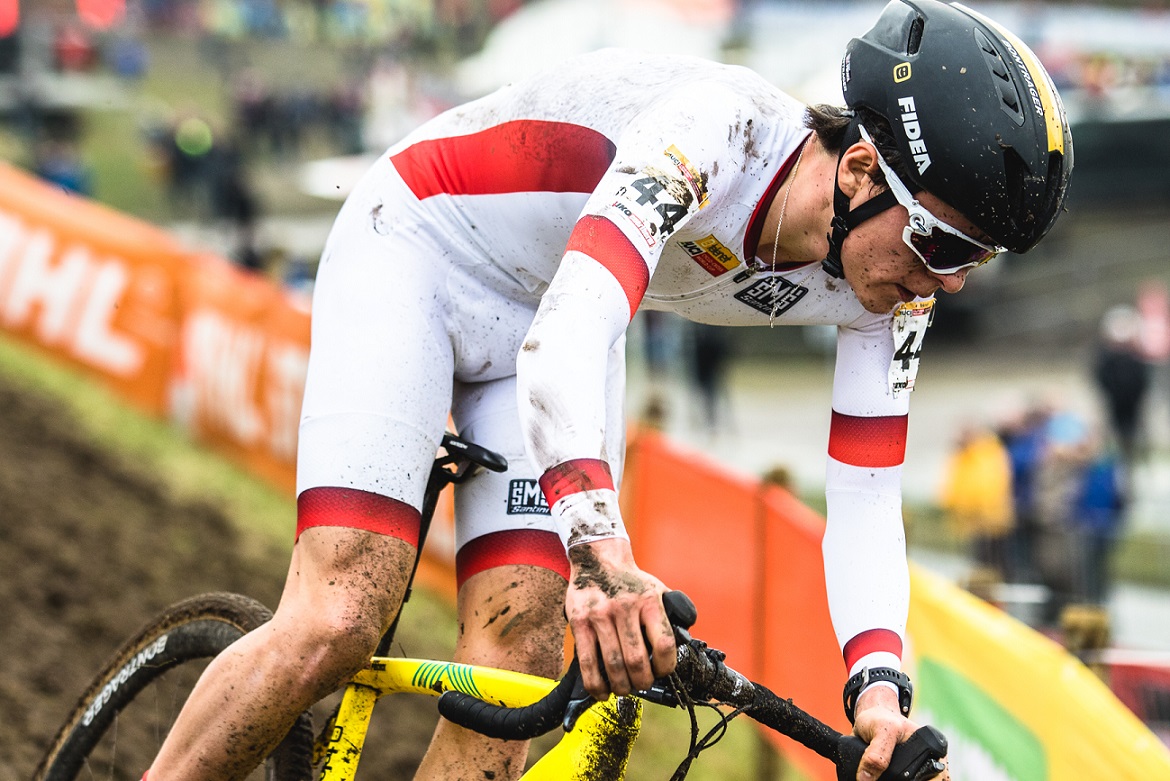 Photo: Dan Monaghan @Cadence_Images
BUY SPECIALIZED CYCLOCROSS BIKES
Shop Specialized S-Works CRUX Bikes HERE
Browse Specialized CX Bikes HERE
Browse other CX Bikes HERE
Browse CX Bikes from £640 HERE
Browse Kinesis CX framesets HERE