THE top 'crossers are kept busy this afternoon (Thursday) as some of them tackle the 20th annual Kermiscross in the West Flanders village of Ardooie. Belgian champion Sven Nys has never won this one - finishing runner-up for three seasons and then only sixth last year – but has made the decision not to start today because of illness.
Klaas Vantornout has been difficult to beat in this race, which is often a mud fest involving large stretches of running, but he won't start today after his starting fee was lower than he thought he should command. Kevin Pauwels and Lars van der Haar also give the race a miss.
World champion Zdenek Stybar (above), is obviously happy with his start money, but how well he does if it turns into a muddy race remains to be seen. He was quoted as saying on Sunday that he "found the running hard," after finishing eighth in Ronse. French champion Francis Mourey also tests his legs, as does Tom Meeusen, ahead of the first round of the World Cup in Valkenburg on Sunday.
There has been some rain across Flanders in the past 24 hours, but reports suggest that the course is drier than usual, but still very wet in places.
The race start is at 15.45 CET, but we do not expect a live video feed.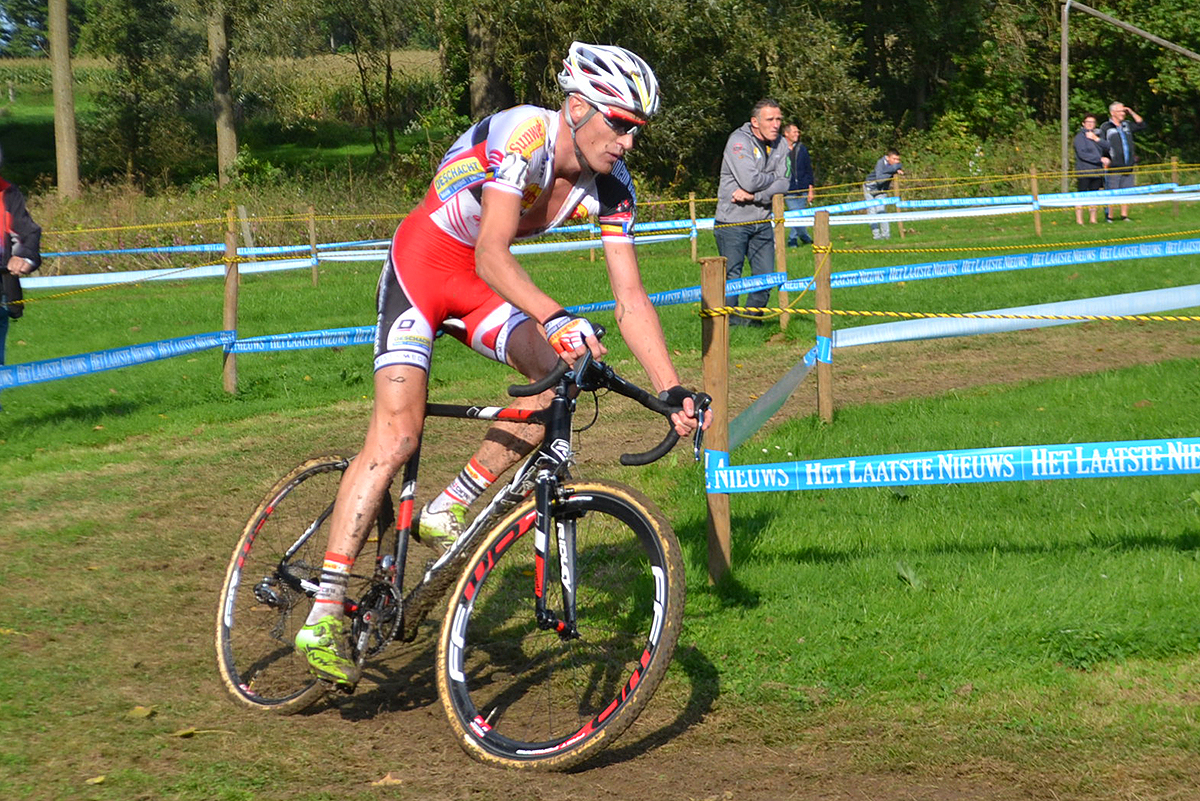 Klaas Vantornout is not able to defend in Ardooie after failing to agree on start money.
2012 highlights
These highlights from two years ago give you a good impression of what a Modder of a race the Kermiscross can be.