THE World's top 'crossers were checking out the parcours for tomorrow's UCI World Cup on the Cauburg in shorts and short sleeves today. The thermometer hit 25 degrees C and it's not set to get much cooler for racing tomorrow (23 degrees and sunny is the forecast).
The tricky off-camber slope which the track traverses at the very top of the course became predictably chewed up as training got underway and almost every rider stopped there to study the problem. It's a technical section and Helen and Stef Wyman were there discussing whether they had the right treads on as Niels Albert also discussed the tricky 180 degree turn with Wout van Aert.
Defending World Cup title-holders Lars van der Haar and Katie Compton were there riding the course as were Americans Powers and Page. Joining Ian Field, Helen Wyman and Nikki Harris in the British team this weekend are Hannah Payton and under-23 rider Ben Sumner.
Two riders who did not travel to Valkenburg today were Van Aert's under-23 rival Mathieu van der Poel and Belgian champion Sven Nys who trained in woods near his home. Van der Haar won here last year as Nys' World Cup campaign got off to a bad start with a snapped chain and a DNF.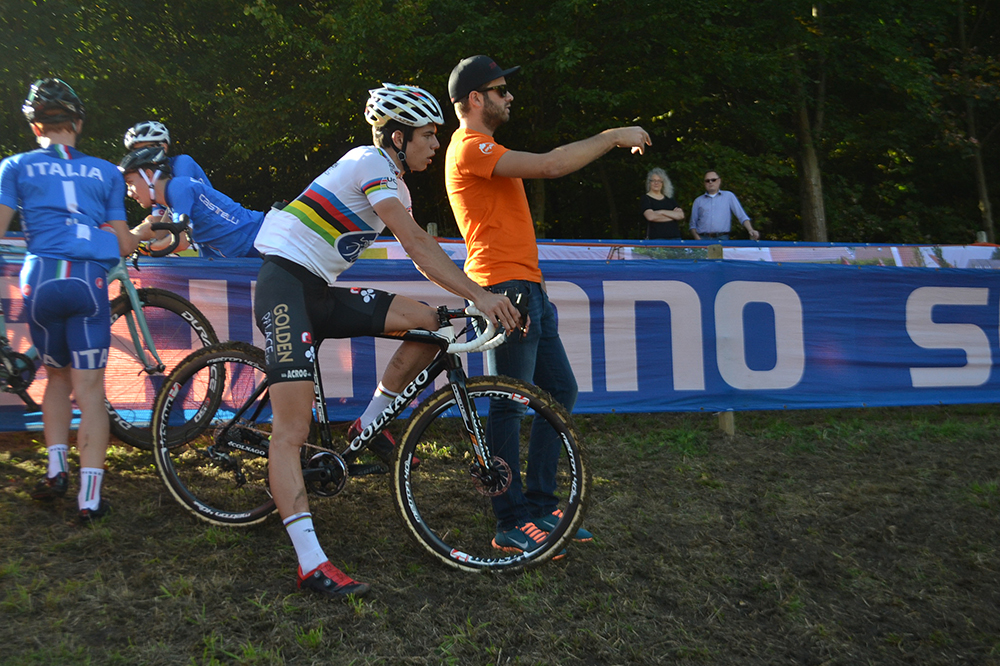 World under-23 champion Wout van Aert listens to the advice of Niels Albert at the off-camber.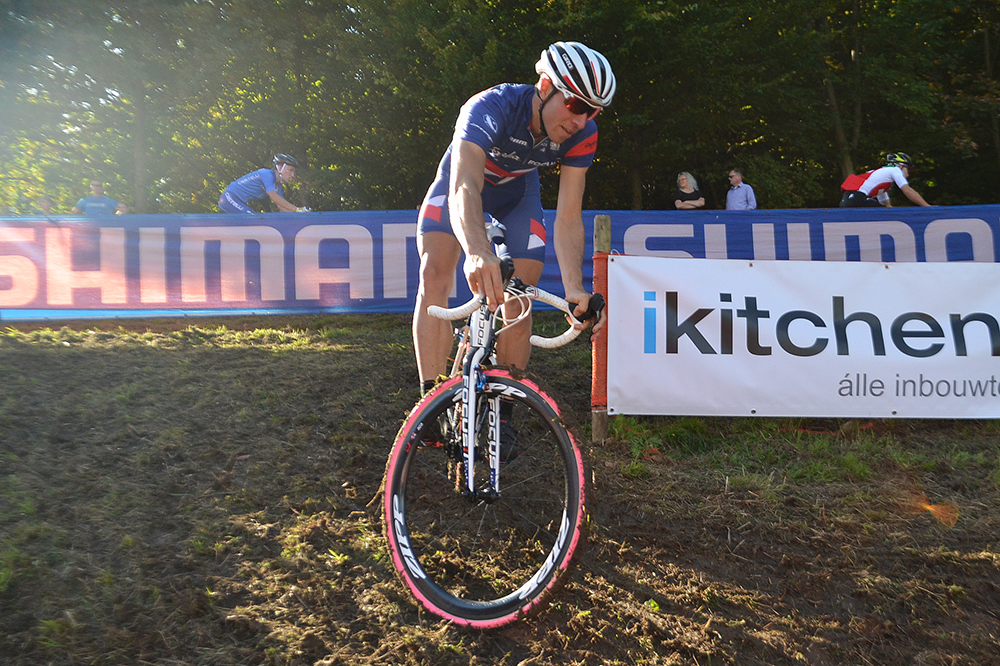 American champion Jeremy Powers is in Valkenburg for his first European race of the season.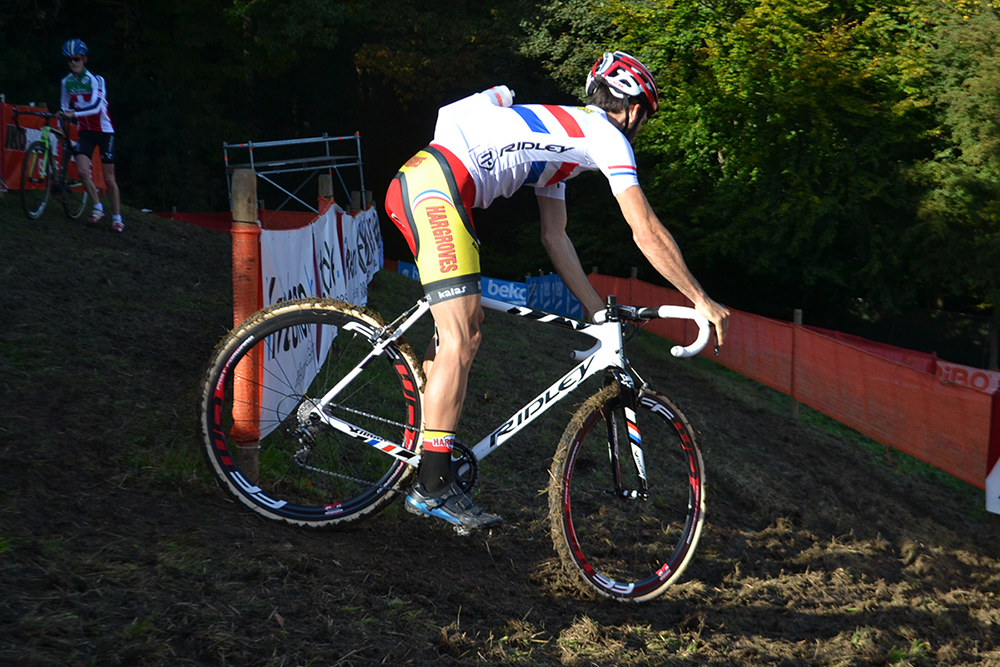 British champion Ian Field takes one of the tricky off-camber turns. Ian was riding Challenge Baby Limus today (below).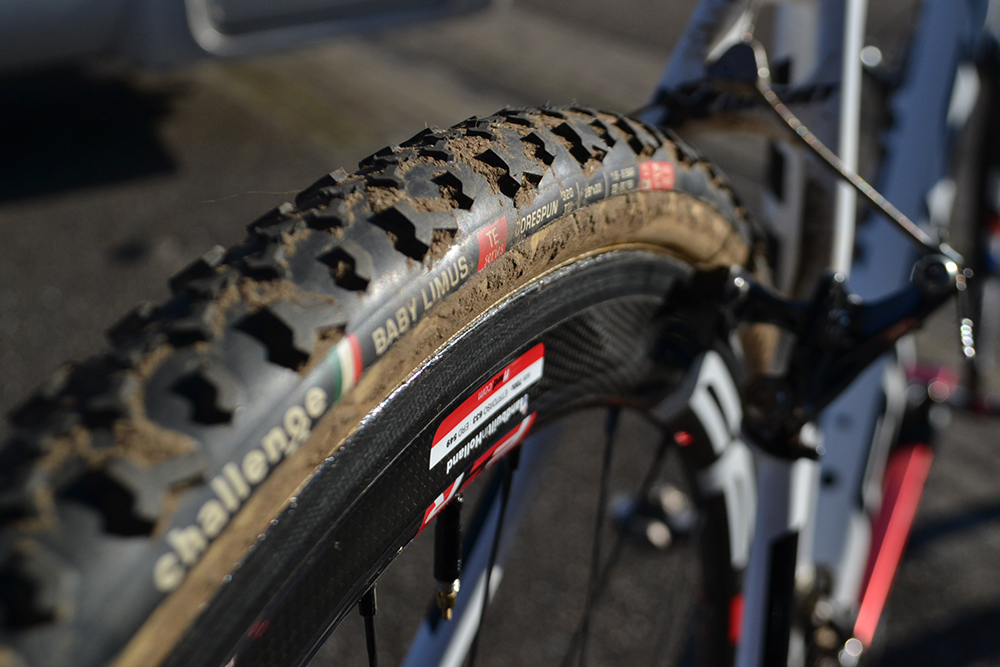 World under-23 champion Wout van Aert.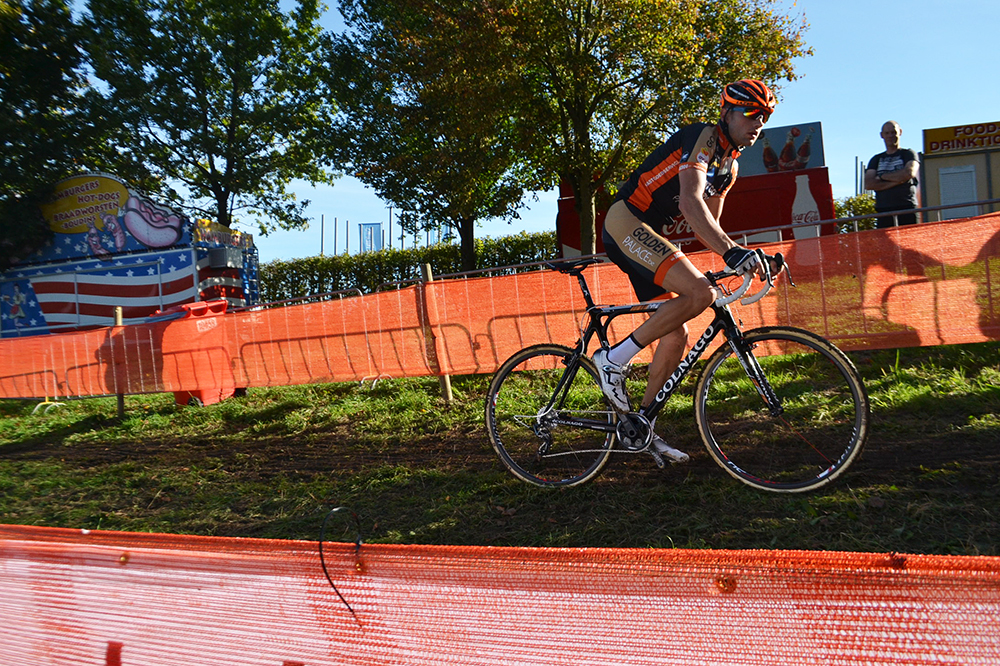 Rob Peeters (BEL).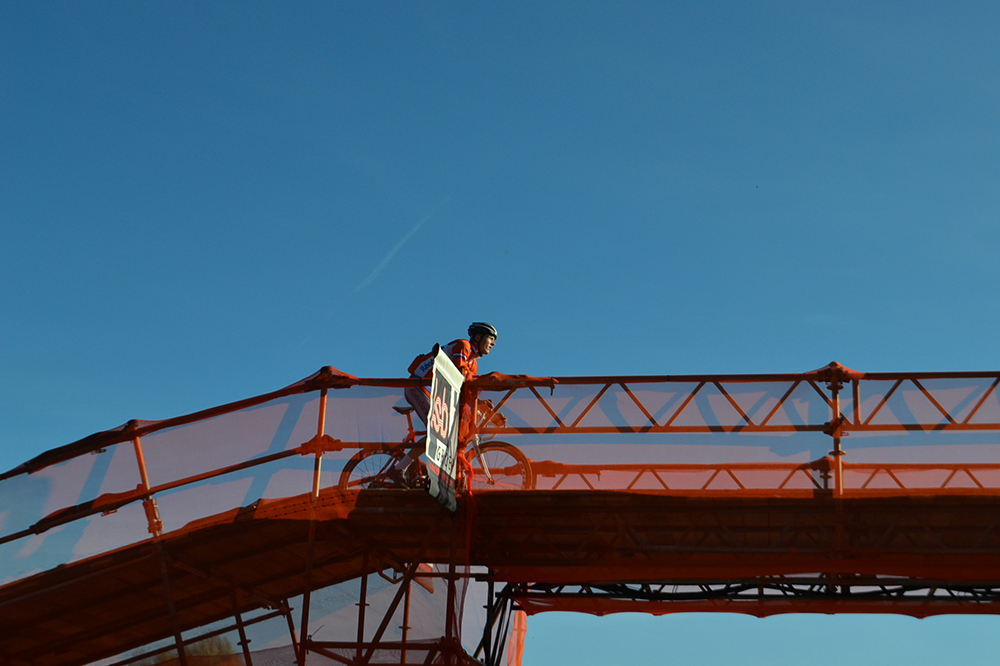 The forecast for Sunday is just as good as today's sunny weather.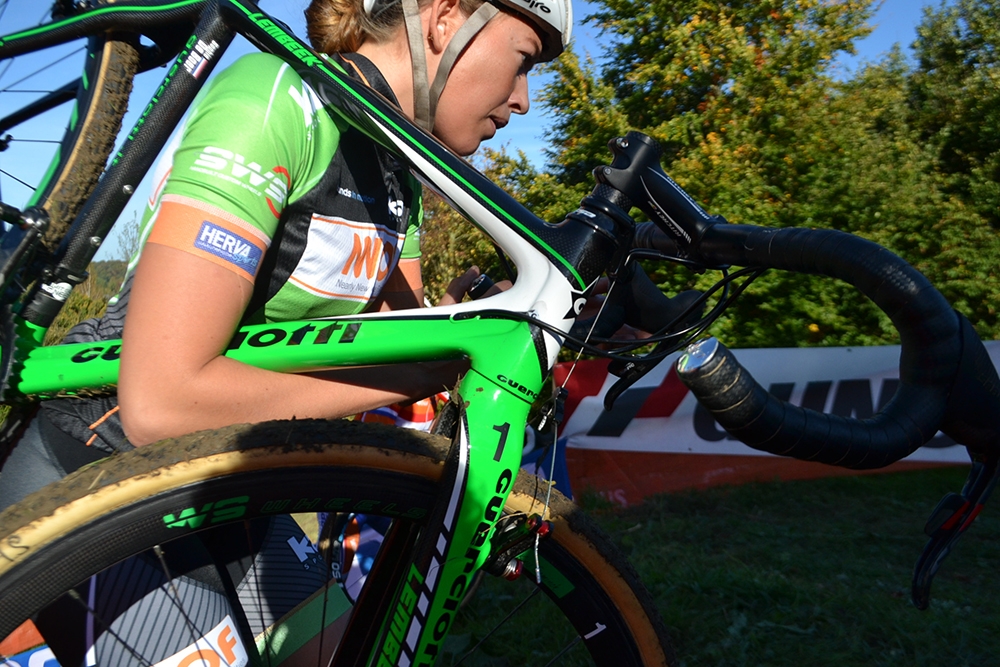 Sophie de Boer (NED) who won in Ronse last weekend.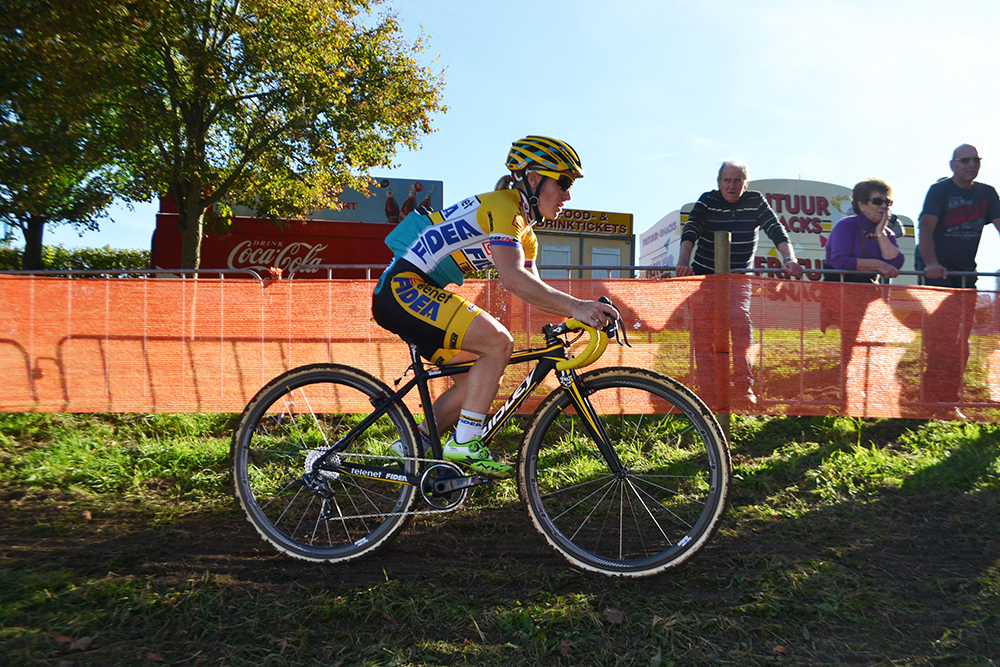 Pavla Havlikova (CZE).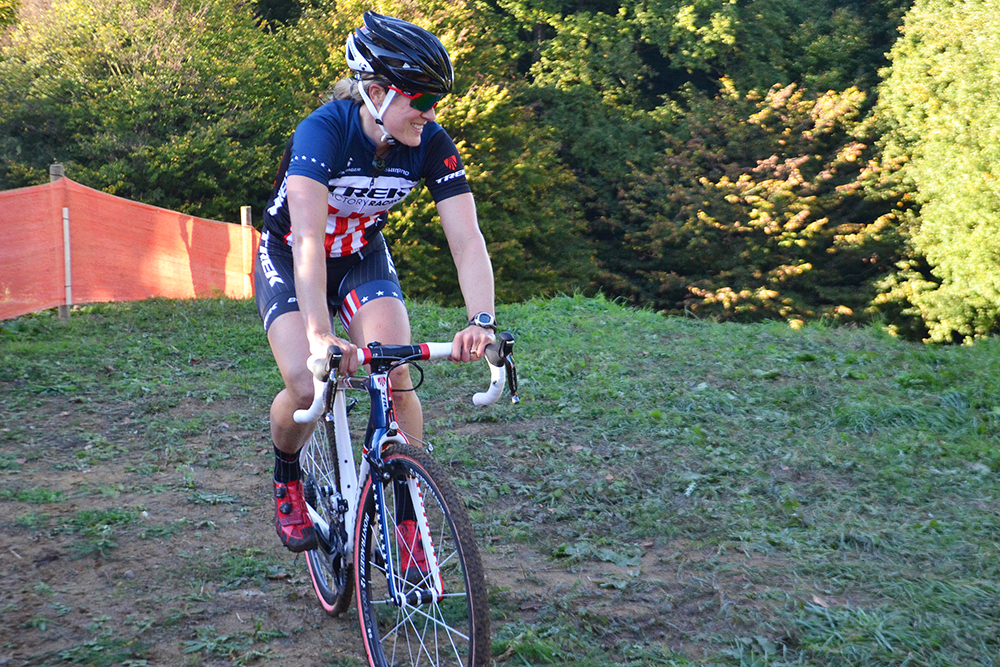 Defending World Cup title-holder Katie Compton (USA).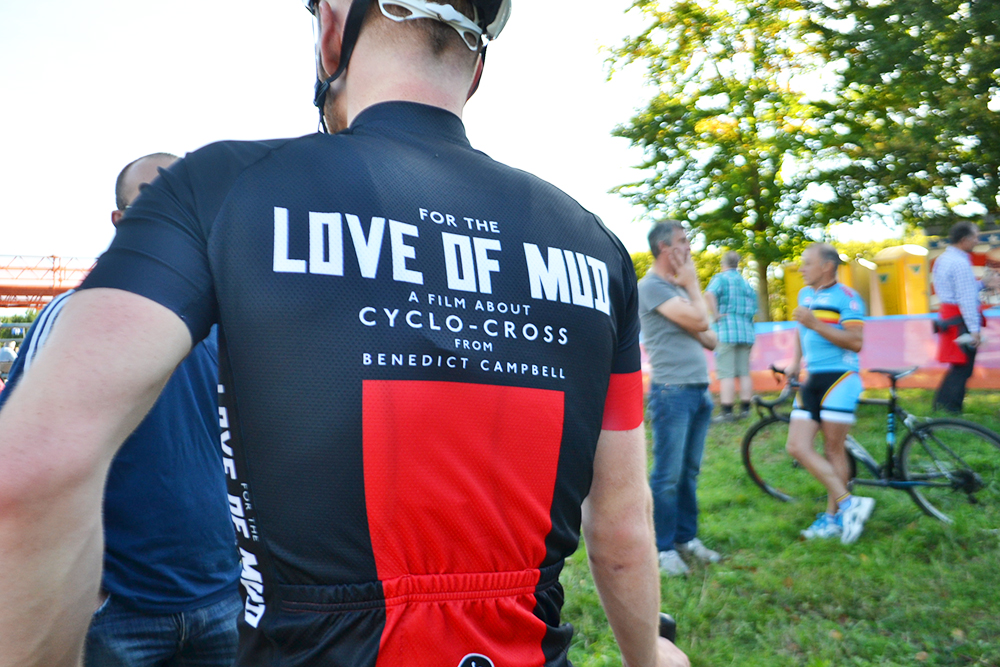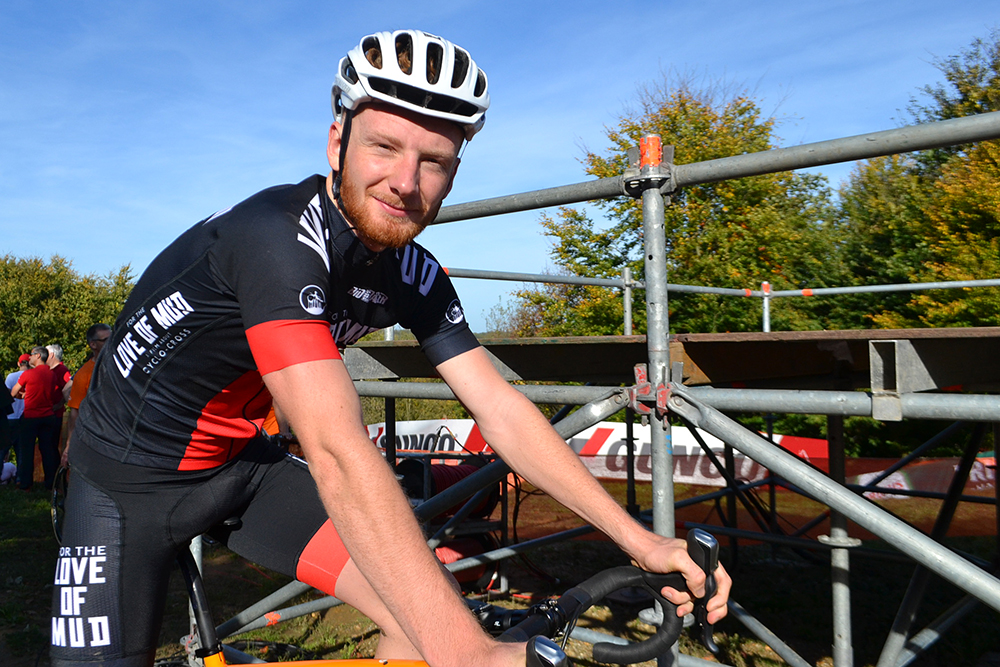 Britain's under-23 representative Ben Sumner.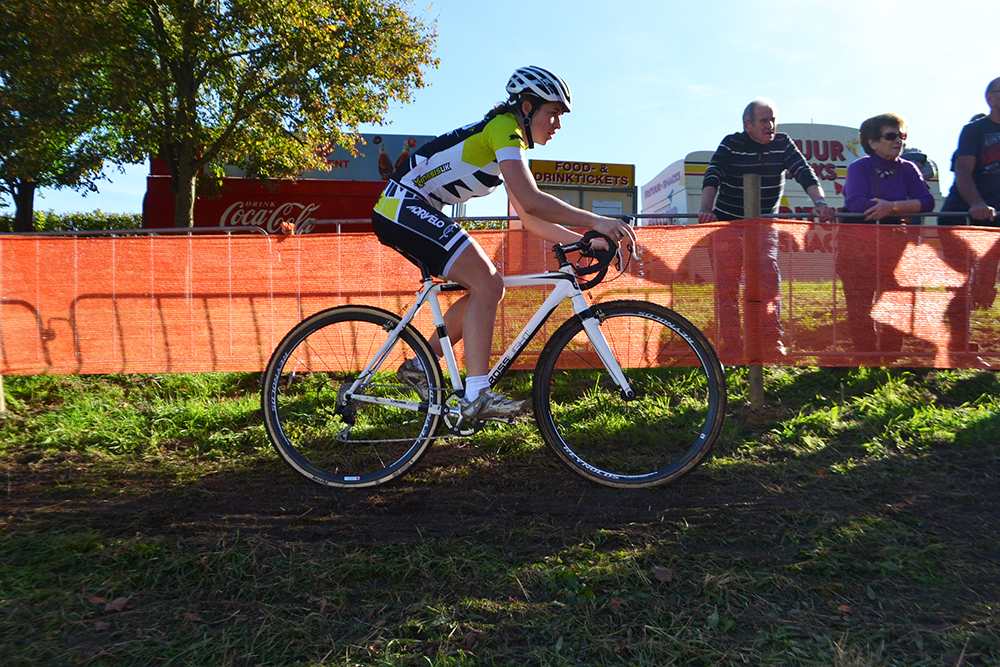 As well as Helen Wyman and Nikki Harris, Britain will have Hannah Payton in the elite women's race.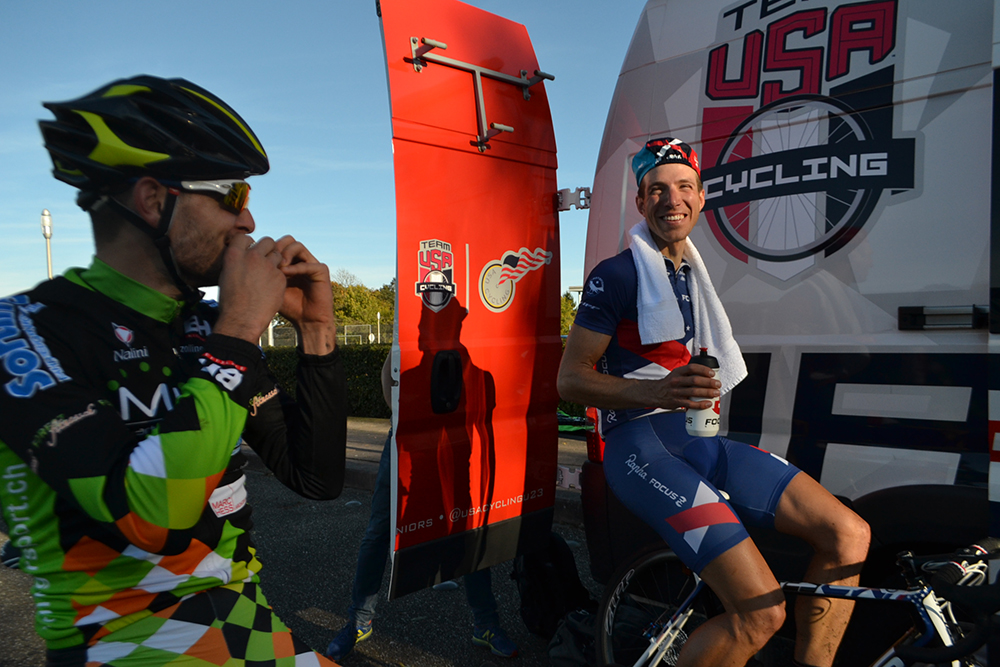 US champion Jeremy Powers shares a joke with Lukas Winterberg (SUI) who started his season in the States.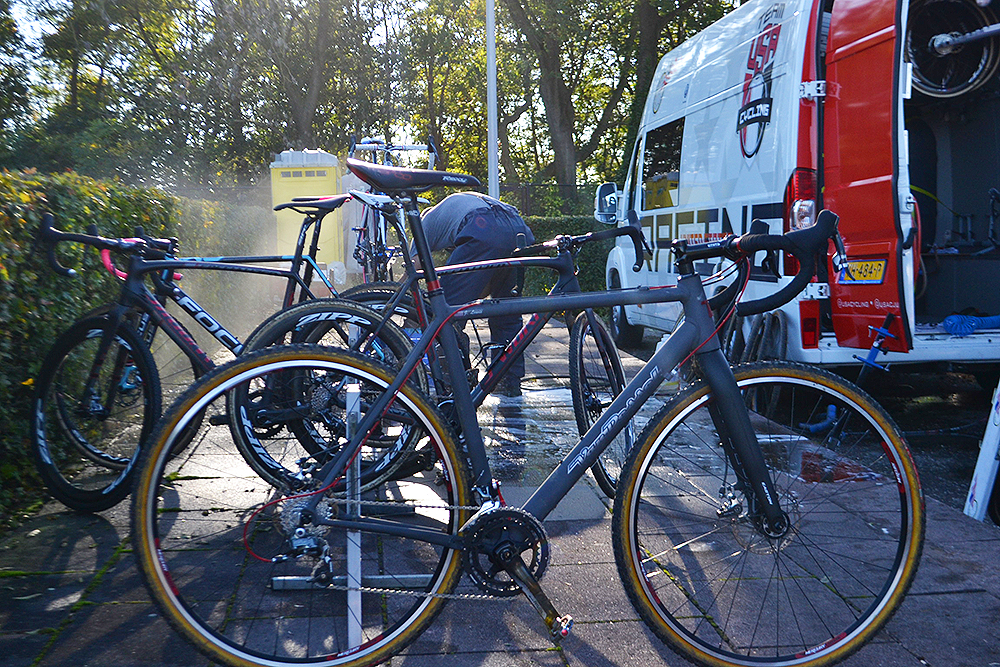 American team bikes getting cleaned.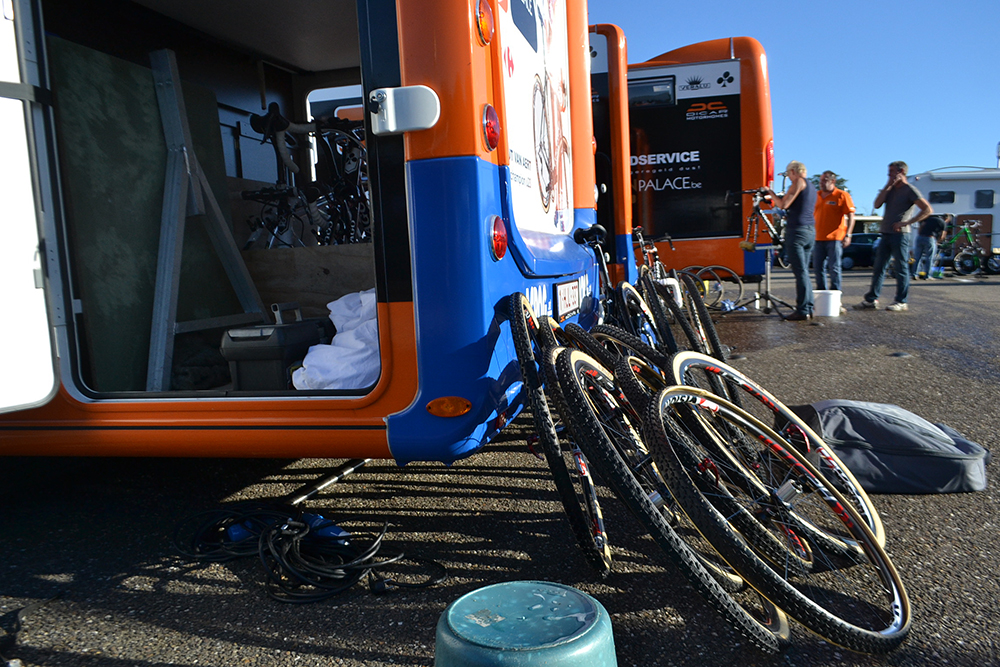 Part of the Vastgoedservice-Golden Palace team encampment.
2013 Elite men's highlights
Photos: ©cyclocrossrider.com
.