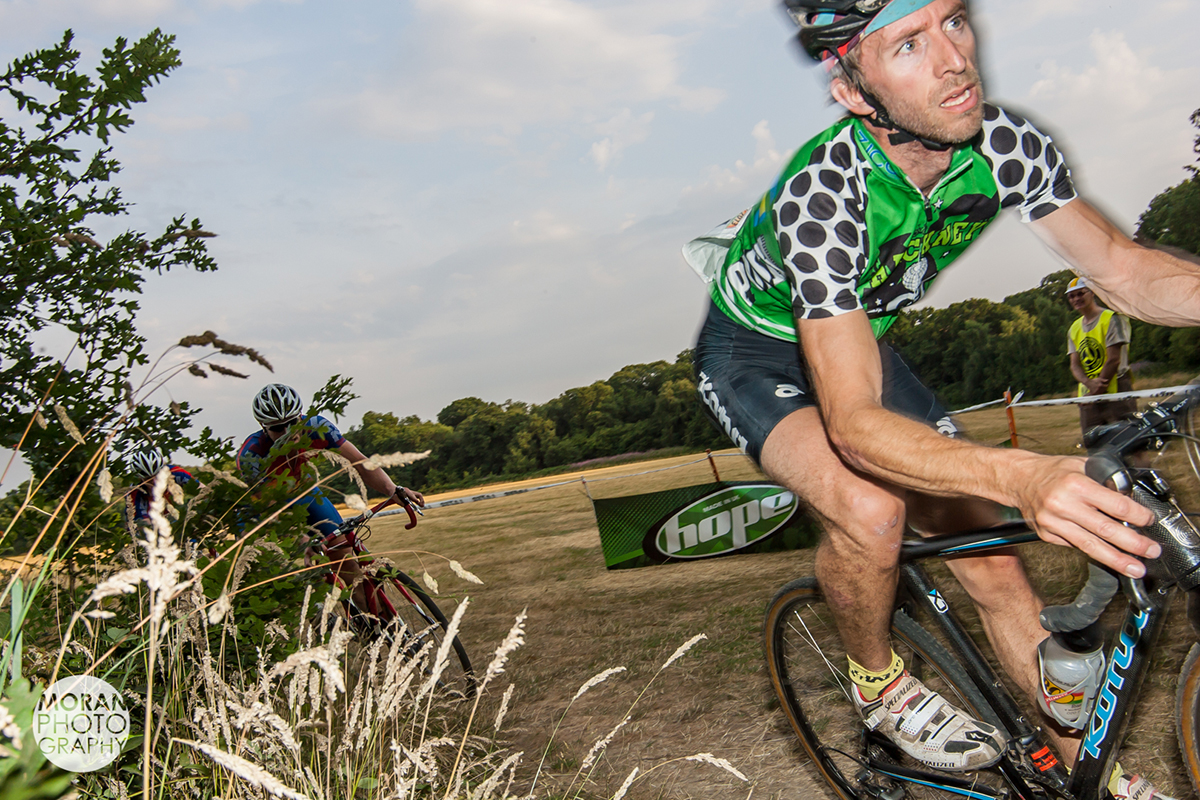 IT'S been four years since my first cyclocross race, but probably about 30 years since the sport first captured my imagination. I remember watching a 'cross race on Grandstand at my Nan's house one wet, wintery weekend, then heading out on my beloved Raleigh Chopper to try and recreate the event on the farm track that circled her house. My first 'proper' racing bike spent more time on mud than on tarmac, and our back garden had a permanent figure-of-eight worn into the grass around my Dad's flowerbeds, eroded by my tyres as I timed my garden laps.
Lining up at Davy Down, in Essex to the east of London, in 2010, I felt the same surge of excitement that I had experienced all those years ago. With the smell of wet grass and bike lube in my nostrils and an hour of flat out riding ahead, I started the race at the back of the grid and made my way up to eighth place, thrashing my hastily constructed 'Franken-bike' round a course that remains a firm favourite.
I don't really regret the fact that I left is so long to start my 'cross racing life because I seem to have timed my involvement to coincide with a huge boom in the popularity of the sport, which has seen it evolve from a niche endeavour for an esoteric few, to a booming business that has captured the imagination of bike lovers around the world.
As you'll know, in the sport's Belgian heartland, 'cross races rival football matches for attendance figures, but there's also been a dramatic surge of interest in the US, where national champion Jeremy Powers and his team have created the first cyclocross-focused TV brand, Behind the Barriers, and where big-name events like Cross Vegas attract huge and enthusiastic crowds.
Things are changing in the UK, too, with big increases in turn-out at local races, big-budget, nationwide events from the likes of Rapha and Morvelo, and the very first UK staging of a UCI World Cup round taking place in Milton Keynes this Saturday (November 29th).
My first off-the-shelf bike I bought on the UK 'Cycle to Work' scheme, after much deliberation, and it served me very well during my first full season of cyclocross in 2011-12.
With a pair of tub-shod wheels as the only upgrade, I rode this trusty Kona to six wins and 14 podiums
With a pair of tub-shod wheels as the only upgrade, I rode this trusty Kona to six wins and 14 podiums, enough to secure overall victory in my local London & South East League. This unexpected success - and the fact that I was a racer on a pretty tight budget - led me to contact Kona's European marketing team, to see if the race blogs I was posting on my web site were interesting enough to merit any support. I'm not sure what I was hoping for, but I thought it couldn't hurt to ask.
I asked quite a few companies the same question during that post-season lull and by the time Season Two came around I had secured a brand new 'cross bike, a cupboard full of energy bars and two new logos on my jersey – a good summer's work.
The bike was from Kona, a carbon fibre Major Jake, mine for the season and leagues better than anything I had ever ridden before - light, responsive and quick. The energy bars were from Wholebake, a British brand selling 9bars, a very healthy and nutritious snack, handmade in Wales and now consumed in great quantities in my part of east London.
The new season also meant a new team and I was very proud to don the distinctive green and polka dot jersey of Hackney GT for my first race in the English Central League. The team is the brainchild of east London DJ and off-road guru, Russ Jones, who wanted a visible, racing presence to promote his nascent cycle fashion label. My training mates were now my teammates and the season kicked off in spotty green style.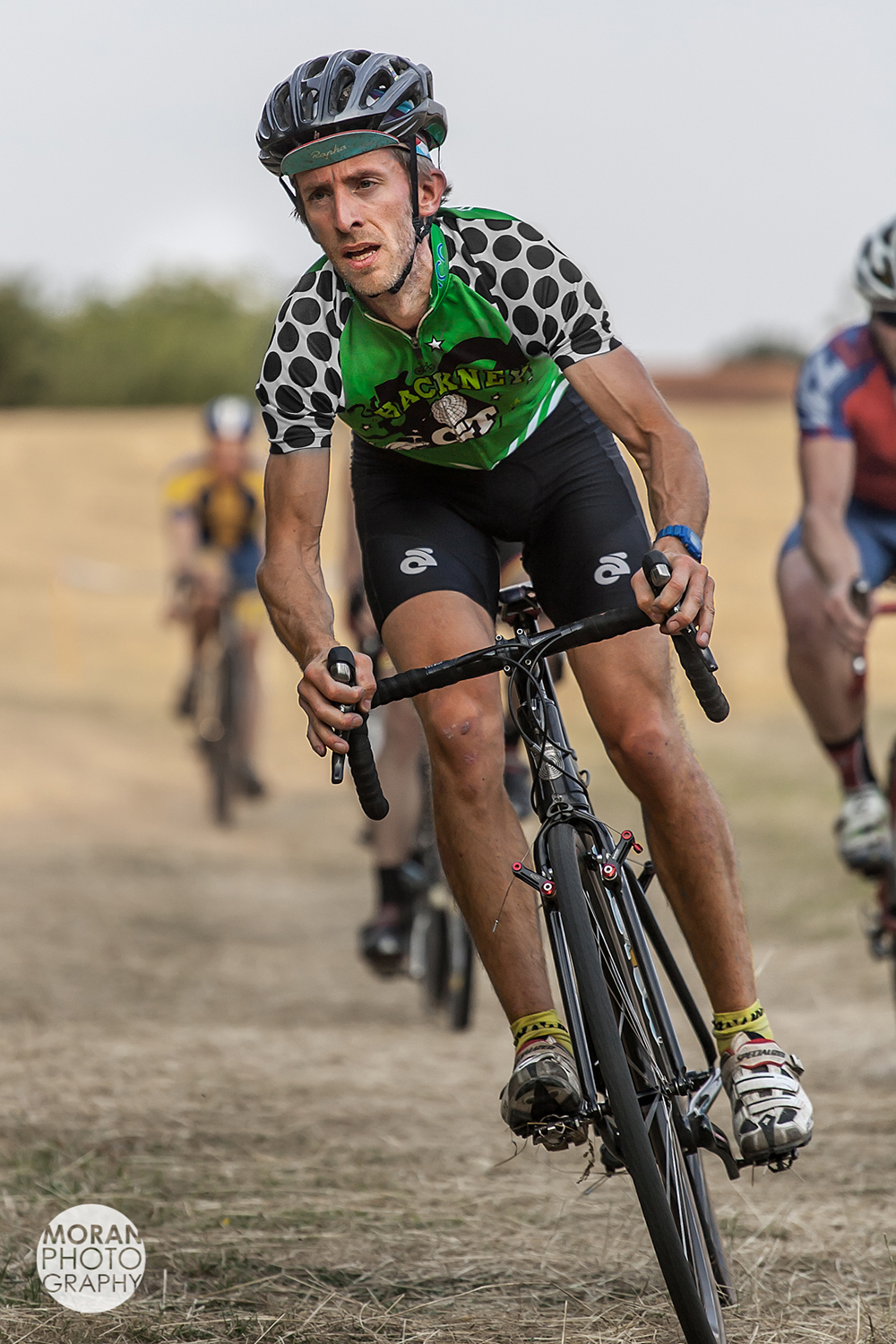 It's definitely possible to be a successful 'crosser without the multi-wheel, twin-bike set up that so many riders adopt, but having options and a spare ride certainly does help when things get muddy. The eco-friendly ideals that so many cyclists aspire to definitely take a back seat as the racing becomes more serious, and the quantity of spares and tools and stuff grows to van-filling proportions.
More often than not, one bike will suffice, but on the days when the mud and grass turn your 17lb mean machine into a 40lb back-breaker, the clean, spare bike (and the invaluable pit mate with a bucket and a scrubbing brush) might well mean the difference between a podium place or a long walk back to the car park with a broken bike.
The Nationals - no matter how quick you might appear to be at your local races - you realise that there is another level of speed...
The National Championships is a race when a spare bike and an experienced team makes all the difference, but it's also the place where - no matter how quick you might appear to be at your local races - you realise that there is another level of speed, power and finesse that you can only dream of.
Riders like current British Champion Ian Field, former champion Paul Oldham and current women's champion Helen Wyman, seem to float over terrain that slows most of us to an energy-sapping crawl. It's mainly strength and experience, but it's also about teamwork. At this year's Championship in Derby, the top riders were swapping bikes every lap or even every half a lap, a big advantage on a big day.
My best National Championship finish was a 25th place in 2013. I was disappointed at the time, but I'm proud of it now. There are so many good riders out there and, as the sport's popularity increases, there are more every year. I'll be riding as a veteran for the first time in the 2014-15 event, a relative youngster amongst the 40-somethings rather than an old-timer amongst the 20-somethings, so I'm hoping for a good race.
In the meantime I'll enjoy the nervous thrill of my weekly race, the riding, the nagging worries about training or the lack of it, the ever-growing collection of bikes and paraphernalia, the bike washing and bike fettling, and the countless hours of talking about cyclocross as I drive around the country with my teammates.
I think my 10-year-old self would be quite pleased about the way things have worked out, but I do wish that I'd kept that Raleigh Chopper.
Matt Webber races in Sunday's National Trophy race in Milton Keynes. His artwork can be viewed here.
Photos: © Moran Photography