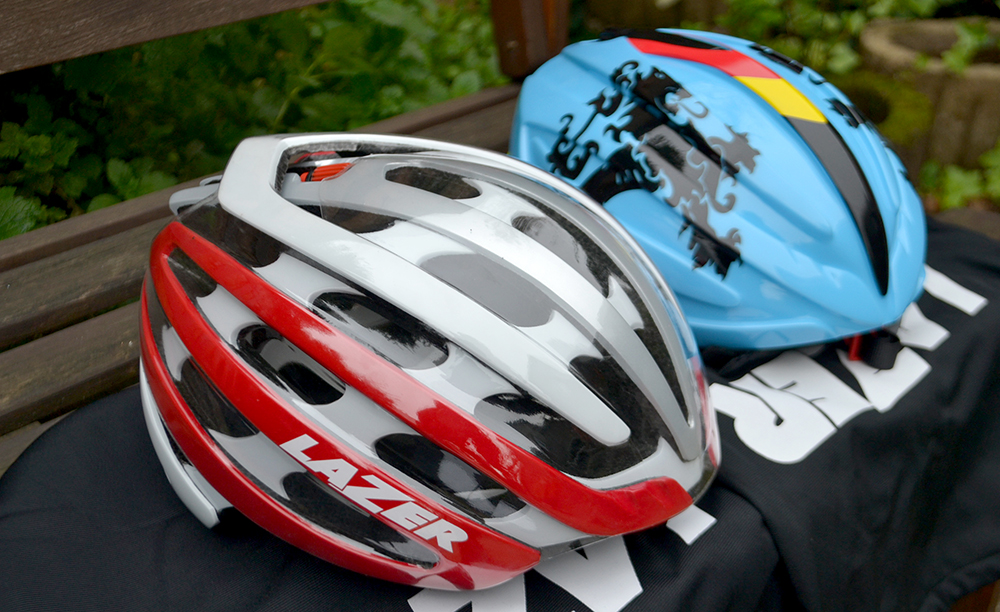 The top-of-the-range Lazer Z1 (left) and the Lazer Genesis Cyclocross (right) both with their aeroshell covers.
TEMPERATURES in Europe are starting to fall and autumn is rapidly moving towards winter. Our warmer clothing is coming out the recesses of the wardrobe and our riding lights are on recharge.
Belgians Rob Peeters and Bart Wellens (main photo) were the first pro 'cross stars that we recall seeing wearing a strange-looking helmet a couple of seasons back. Peeters is known for suffering more than others in the colder temperatures and is often seen banging or shaking his hands and arms during a race when the mercury has gone sub-zero.
Keep the wind, snow, dirt and rain out
It's perhaps no surprise then that Peeters was one of the first racers using an 'aeroshell' helmet cover from Lazer Sport – the Belgian-based company who first started making (motorcycling) helmets back in 1919. To keep the wind, snow, dirt and rain out of the top of their Helium helmet Lazer manufactured a thin plastic shell that simply fitted over the top of their lids.
Since the 'aeroshell' first appeared of course, we've seen road racers wearing it most noticeably the Lazer-sponsored Lotto-Belisol team who were also supplied with solid yellow, green, red and white versions for possible successes during the Tour de France.
The plastic aeroshell covering comes supplied with two of Lazer's current helmet models that Cyclocrossrider are testing - the Genesis 'Cyclocross package' and the top-end Z1 – the lid used by the likes of the Belgian Telenet-Fidea team and the Hargroves Cycles team of British champion Ian Field. As well as the aeroshell the Genesis Cyclocross is also supplied with a winter liner – a head and ear 'muff' that fits snugly under the helmet for really wintery days and training.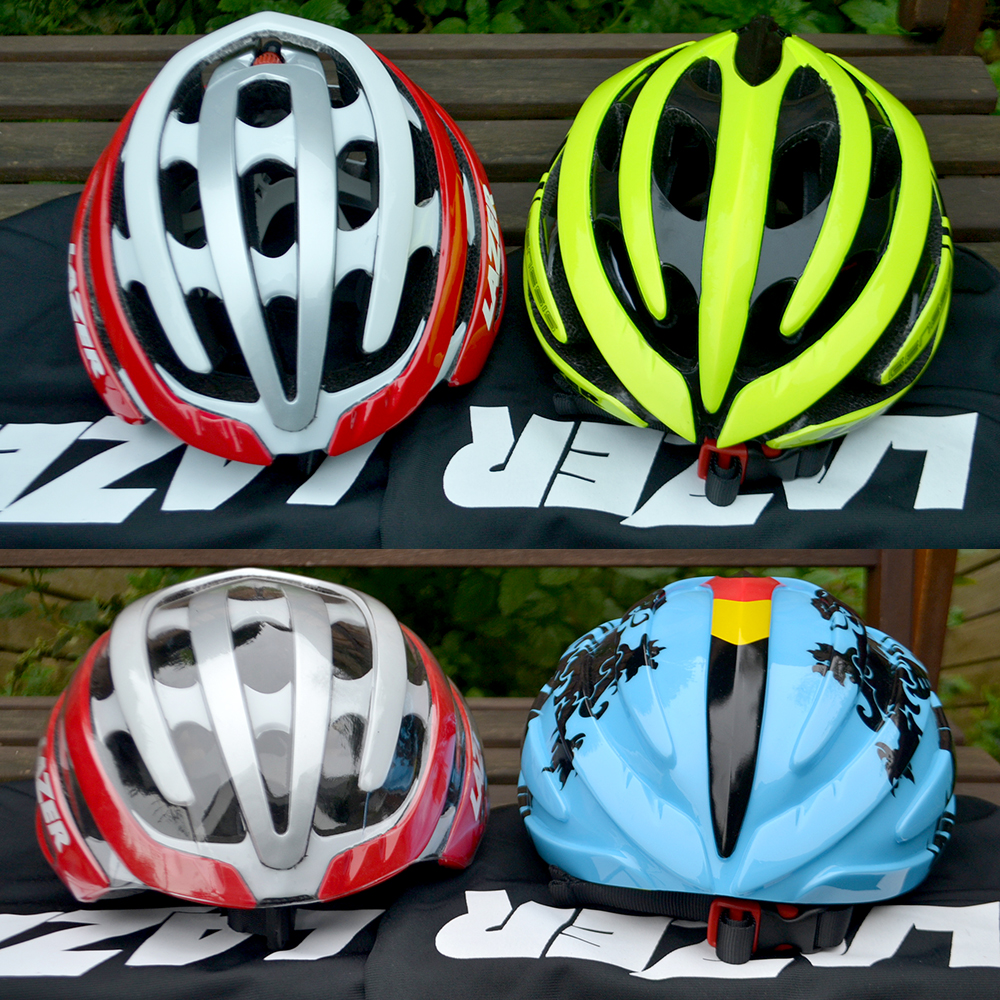 Product: Lazer Z1 in white/red (above photo left and below photo right). Type: Helmet
Weight: 220 grams (M). Tested: ongoing. Price: 199.99 GBP (UK).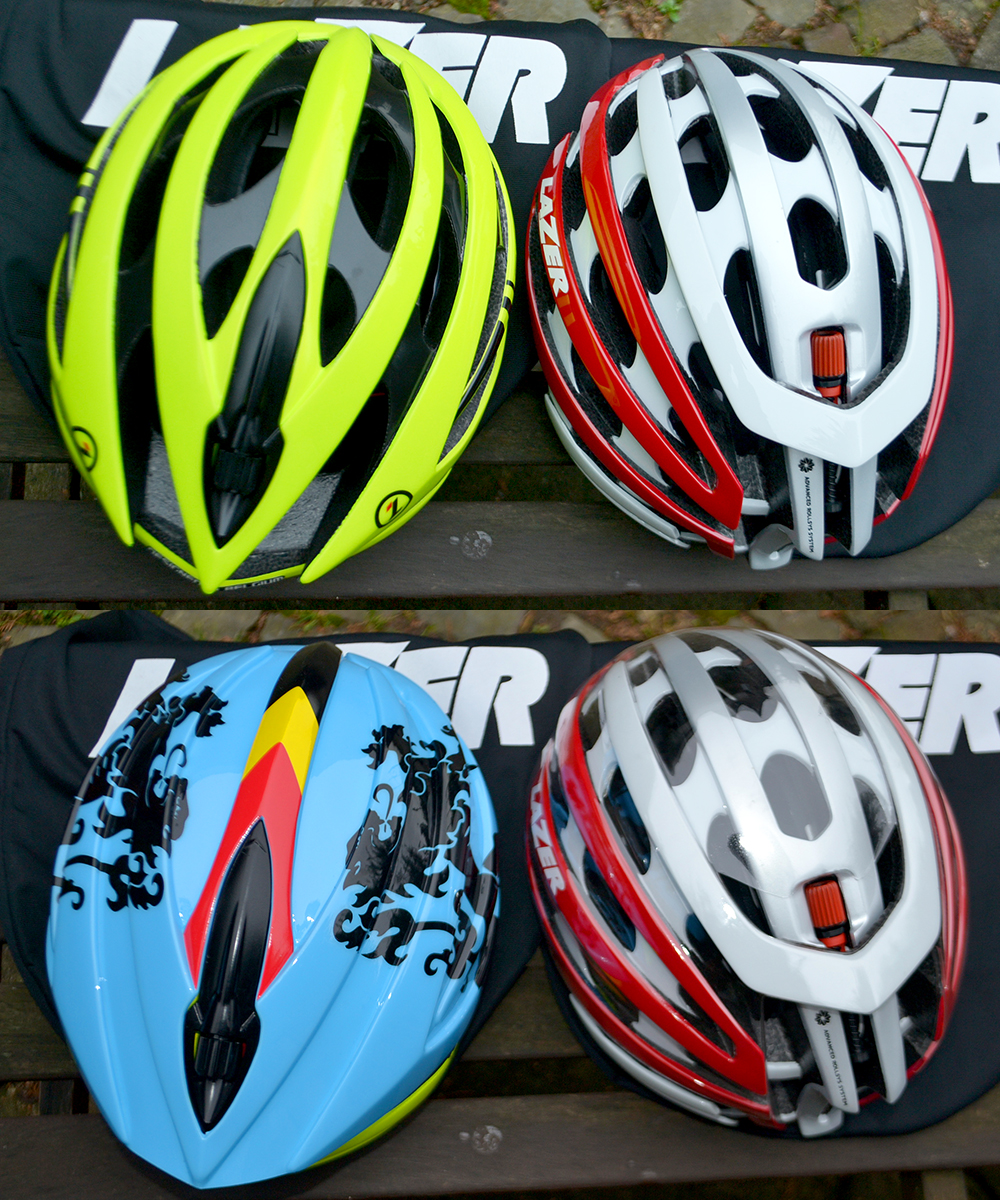 Product: Lazer Genesis Cyclocross in (non-standard) Flash yellow
(above photo left and top photo right).
Type: Helmet. Weight: 280 grams (M).
Tested: ongoing. Price: 124.99 GBP (UK).
With an aeroshell covering there are aerodynamics savings as well as warmth gains and we'll have full reviews of both helmets in due course. A Lazer aeroshell cover is also supplied still with their (260 gram) Helium model.
Website: Lazer Sport UK distributor: Madison

Another extremity... Ass Savers
At the other end of the body, it's also time to consider fitting one of these for training rides… the Ass Saver (above) has been seen more and more in the pro road racing peloton this year and its application for cyclocross training and riding is more than obvious. The Swedish company now also makes wider and longer versions of their original classic design and it's a simple and cheap solution for a perennial problem.
Product: Ass Saver Original. Type: Mudguard
Weight: 15 grams. Tested: ongoing. Price: 6.99 GBP (UK).