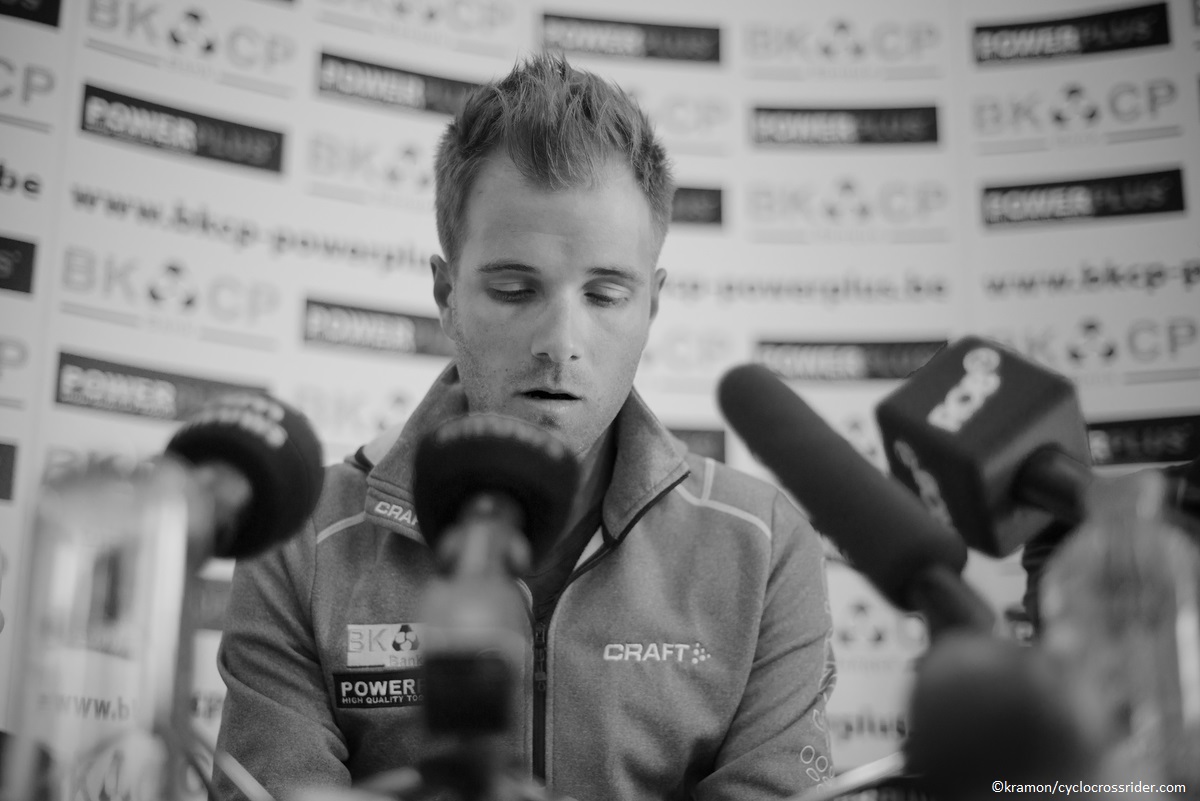 IN May, we had the sad task of reporting from the Niels Albert's press conference in Leuven. Double elite World champion Albert delivered an emotional four minute speech that revealed his recently discovered heart condition and his immediate retirement from the sport of cyclocross.
It goes without saying that the sport will miss Niels and especially his great battles with rival, friend and neighbour Sven Nys. Initially Niels' sponsors, BKCP-Powerplus, hoped that he would remain with the team and help bring on their younger riders – that was the best news of the week.
At the beginning of September however, Albert announced that he had joined rival Belgian team Vastgoedservice-Golden Palace as a team manager and so ending a five-year partnership with BKCP-Powerplus.
We picked a selection of Kristof Ramon's great images to reflect on Niels' career and serve as Cyclocrossrider's appreciation (below).
Firstly, here is how we broke the news from the Leuven press conference in May.
NIELS ALBERT FORCED TO RETIRE BY HEART CONDITION (Leuven, May 19th, 2014):
Double World cyclocross champion Niels Albert announced his immediate retirement from the sport of cycling this afternoon due to cardiac arrhythmia. The twenty eight-year-old from Tremelo won elite world titles in Hoogerheide 2009 and Koksijde in 2012 as well as one Belgian title (2011).
"Cycling has always been the big passion of my life, but after six enjoyable years I must now end my pro career. That's way too soon and I am being denied my love for cyclocross and that makes it very sad," Albert said with visible and audible emotion.
A story in the Belgian press this morning suggested at the shocking news, but it was not until 2pm when Albert delivered an emotional four minute speech to the press that it was confirmed. Albert left the room immediately afterwards closely followed by his wife Chantal.
A routine team cardiological examination in March (required by the UCI) highlighted a potential problem that was then investigated and monitored at the University Hospital in Leuven. Albert continued to be monitored at a team training camp in Spain where he trained at lower intensities. After examination of the results, Albert was given the devastating news that it was unsafe to continue racing last Wednesday evening.
An unknown infection is believed to have caused scarring on the BKCP-Powerplus rider's heart that causes irregularities in his heartbeat. The team's doctor Guy De Schutter confirmed that the condition can be fatal if the heart is pushed to high intensities and that Albert "Does not want to take a risk."
"No treatment is planned, but Niels Albert is a heart patient," he added. Reaction to Albert's announcement was immediate with fellow pro riders showing their concern. "No words." tweeted rival (and neighbour) Sven Nys.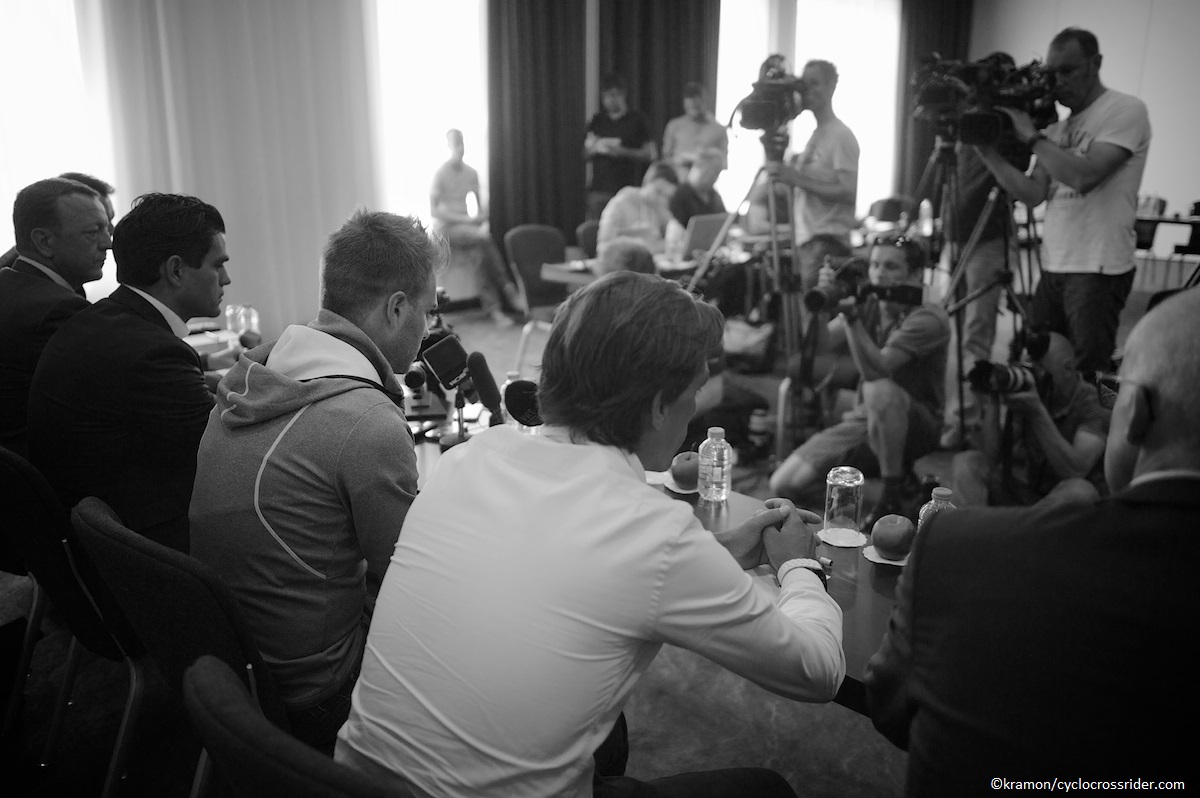 Cyclocrossrider's Niels Albert appreciation gallery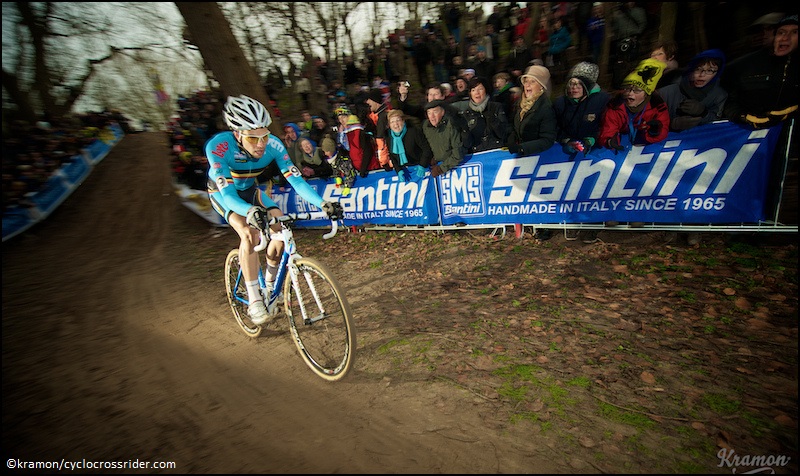 Soloing to his second elite World title at Koksijde in 2012.
In the rainbow jersey, Krawatencross, Lille 2012.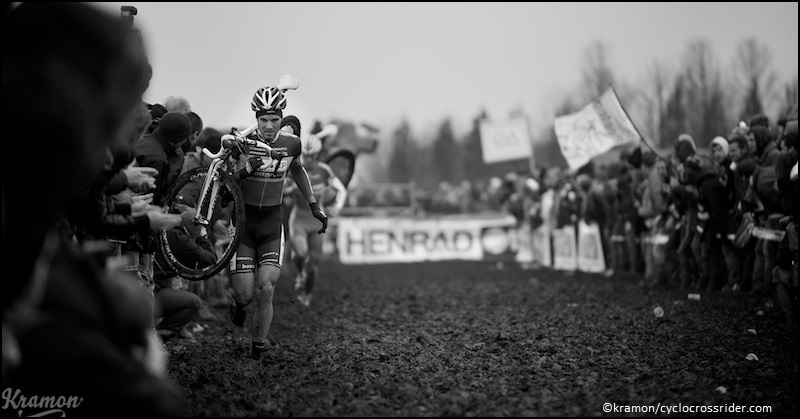 Running in Loenhout as Belgian champion, 2011...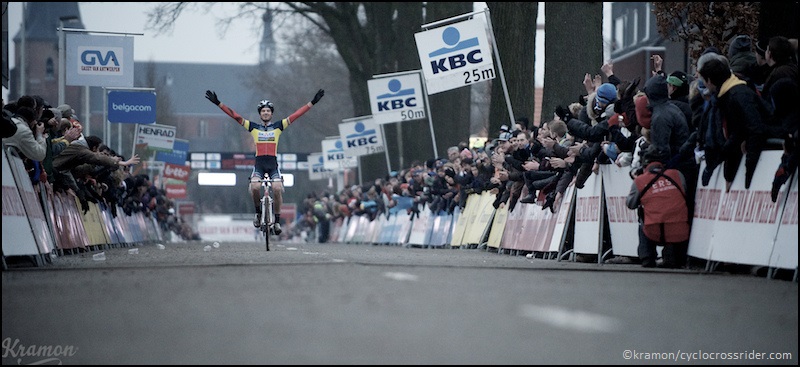 ...and winning in Loenhout as Belgian champion, 2011.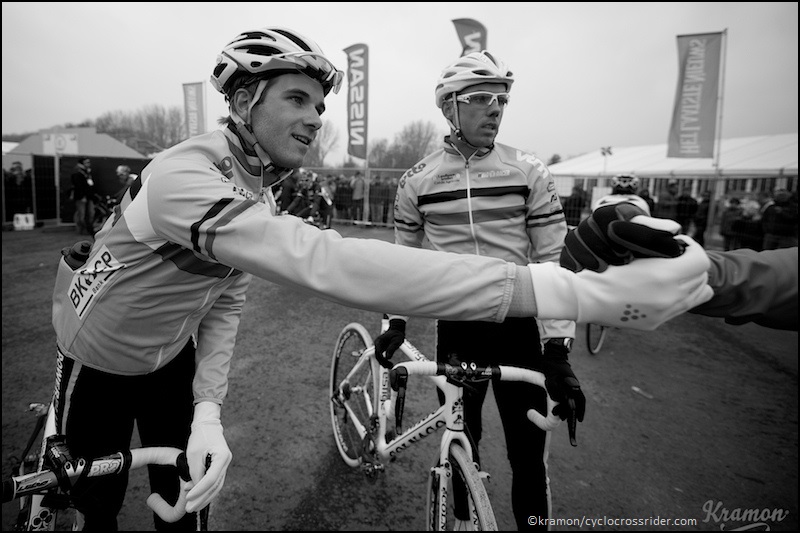 Countrymen, rivals and neighbours - Albert with Sven Nys before the 2012 Worlds in Koksijde.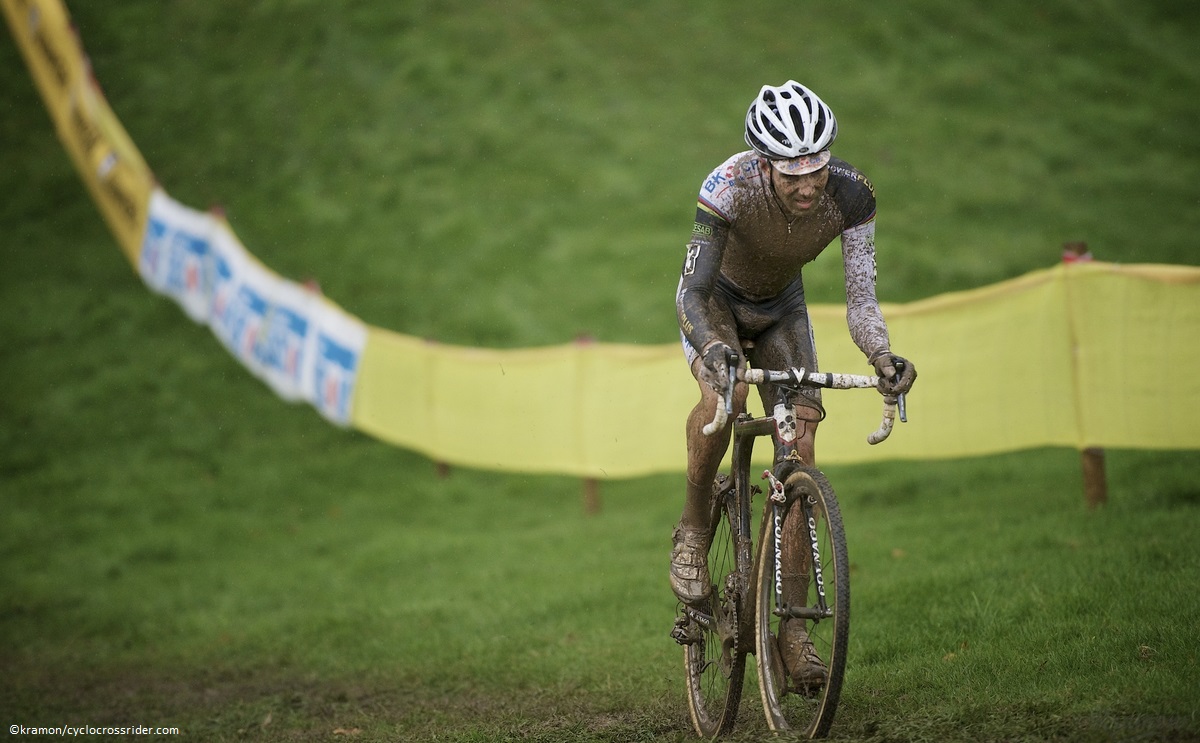 In the mud of Ronse, 2013.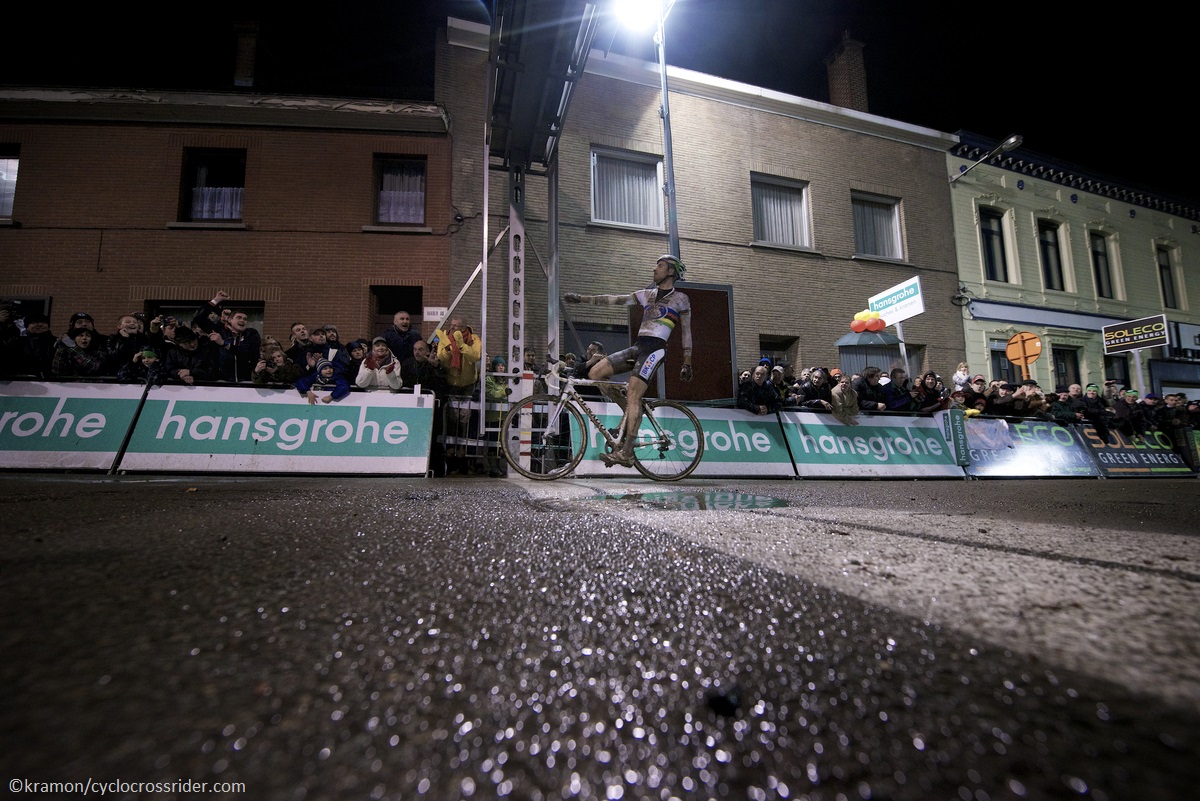 Victory salute, Diegem, 2012.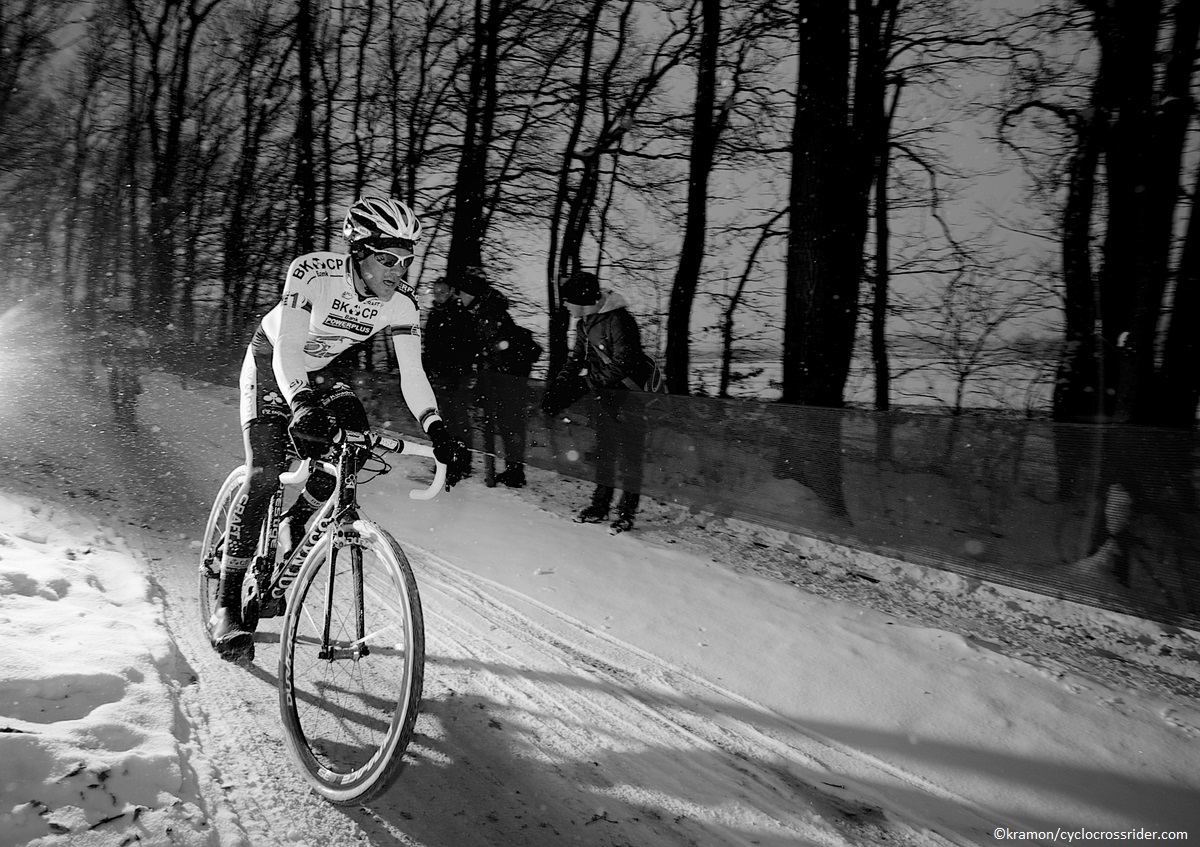 In the snow in Hoogerheide, 2012.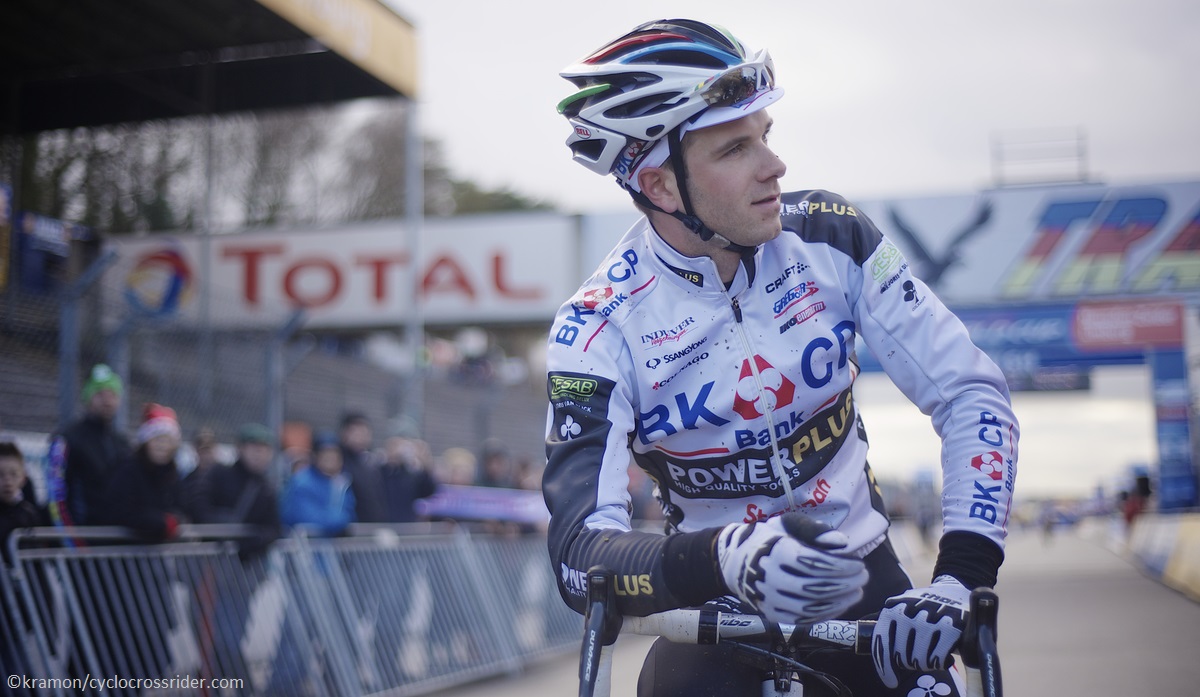 On the start line in Zolder, 2012.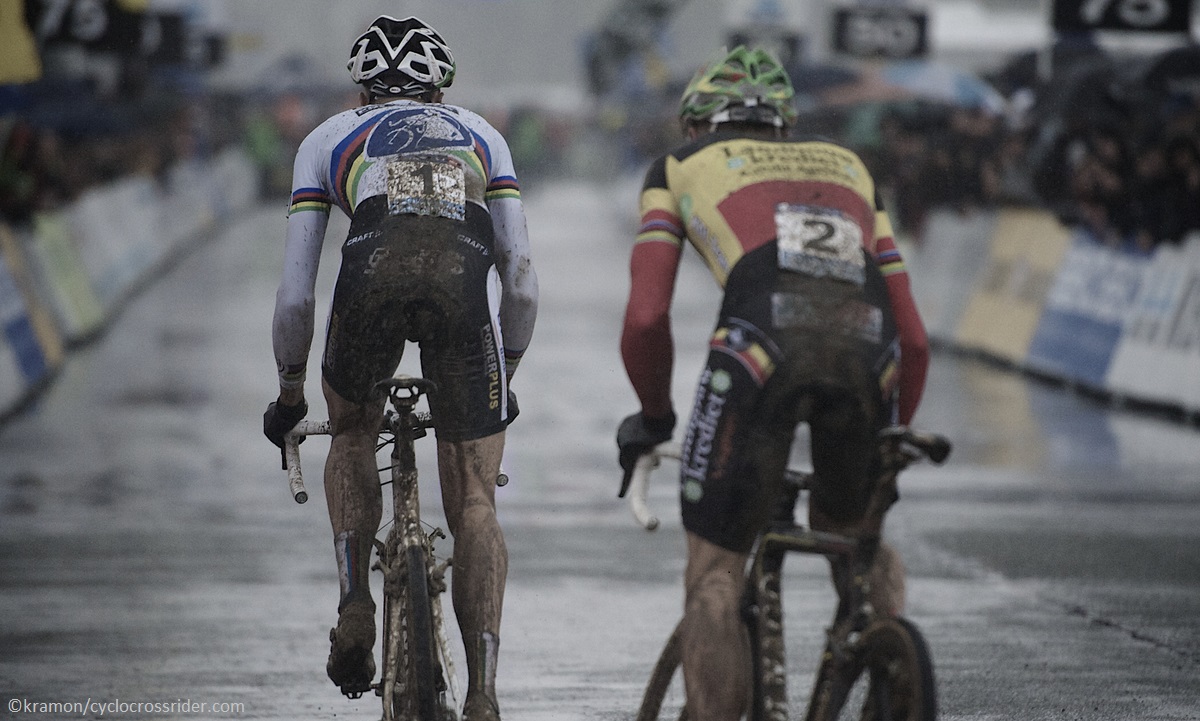 The end of an era - no more Albert-Nys battles? Good luck Niels.
photos: ©kramon/cyclocrossrider.com
.....
Support our partners
Browse CX Bikes from £1,499 HERE
Browse 2021 Cube CX Bike HERE
Browse CX Bikes from £1,099 HERE
Browse Kinesis CX framesets HERE
.....