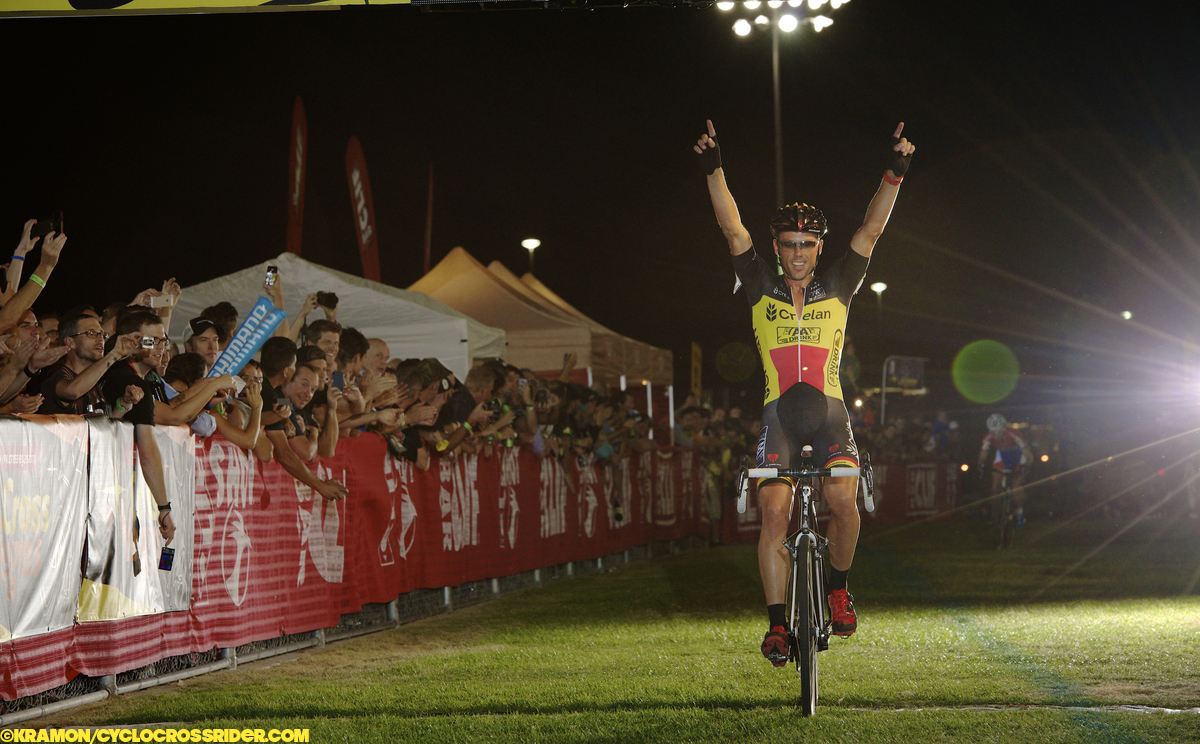 Sven Nys wins his second CrossVegas title amid controversy following an objection to his 'early' feeding. Race report here.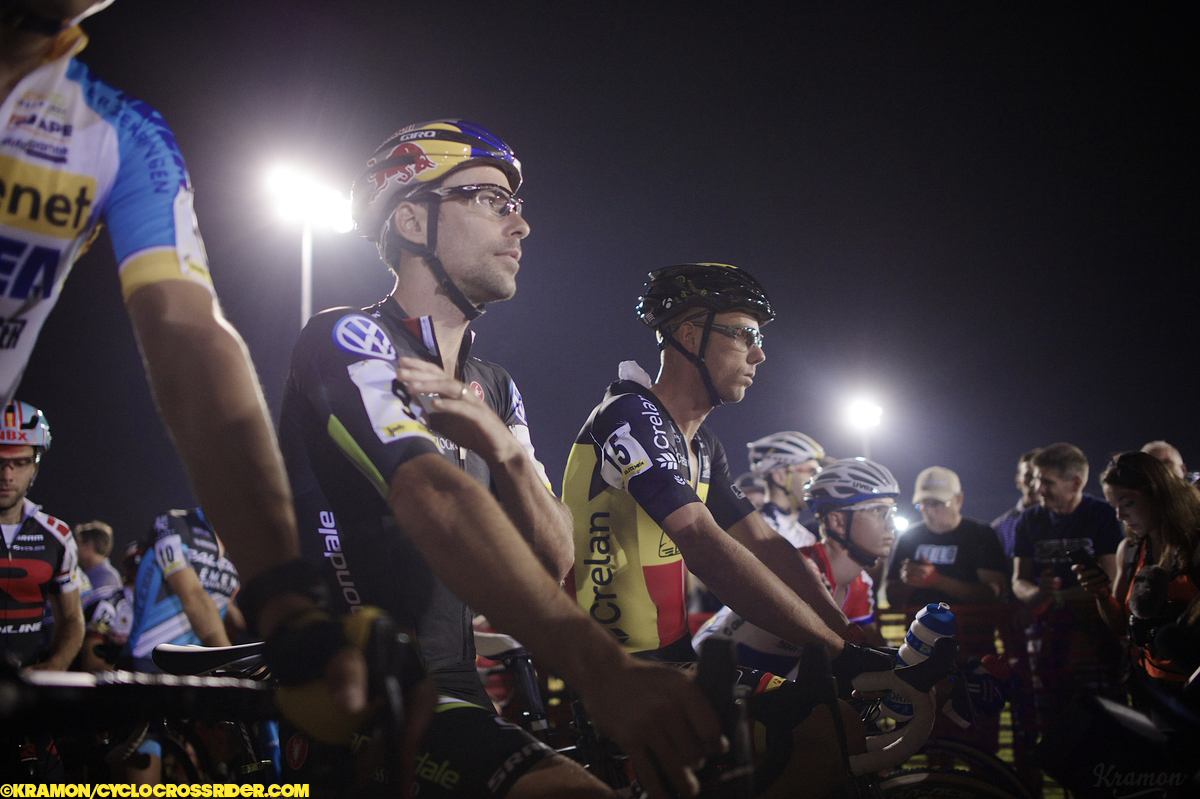 Tim Johnson, Sven Nys and Lars van der Haar on the start line.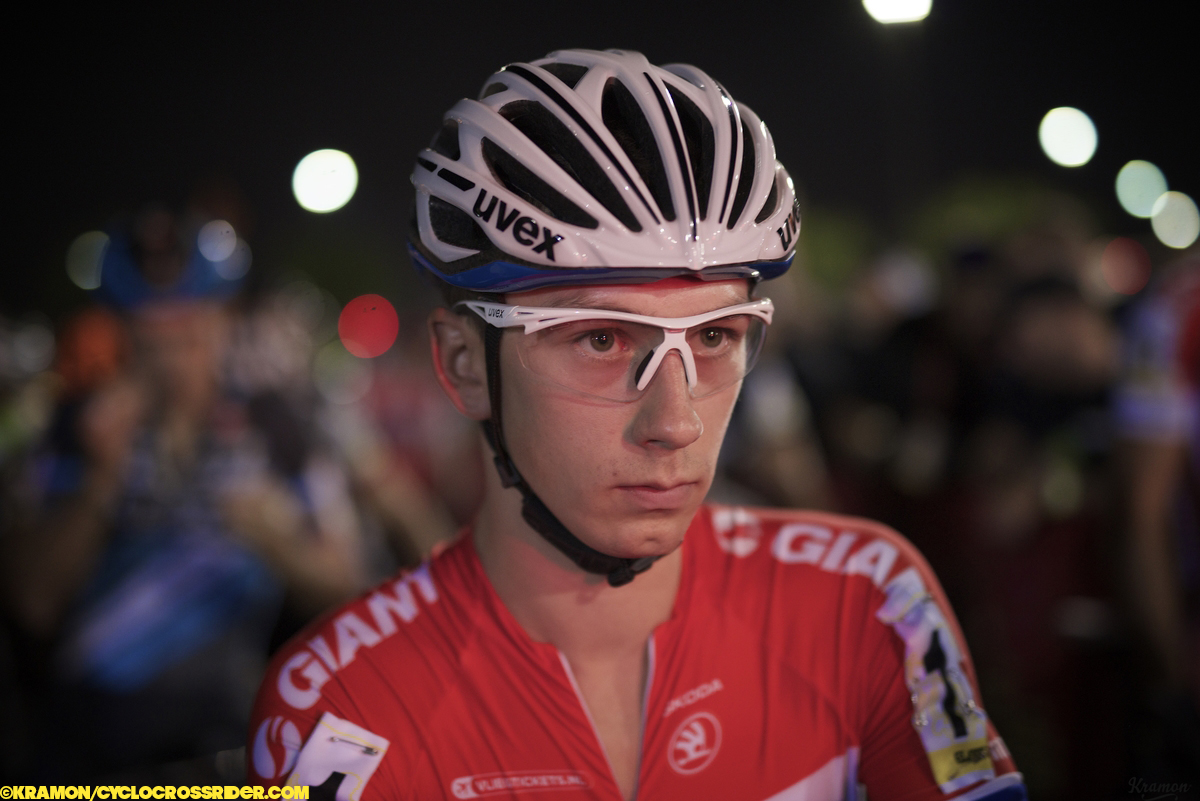 Dutch champion Lars van der Haar.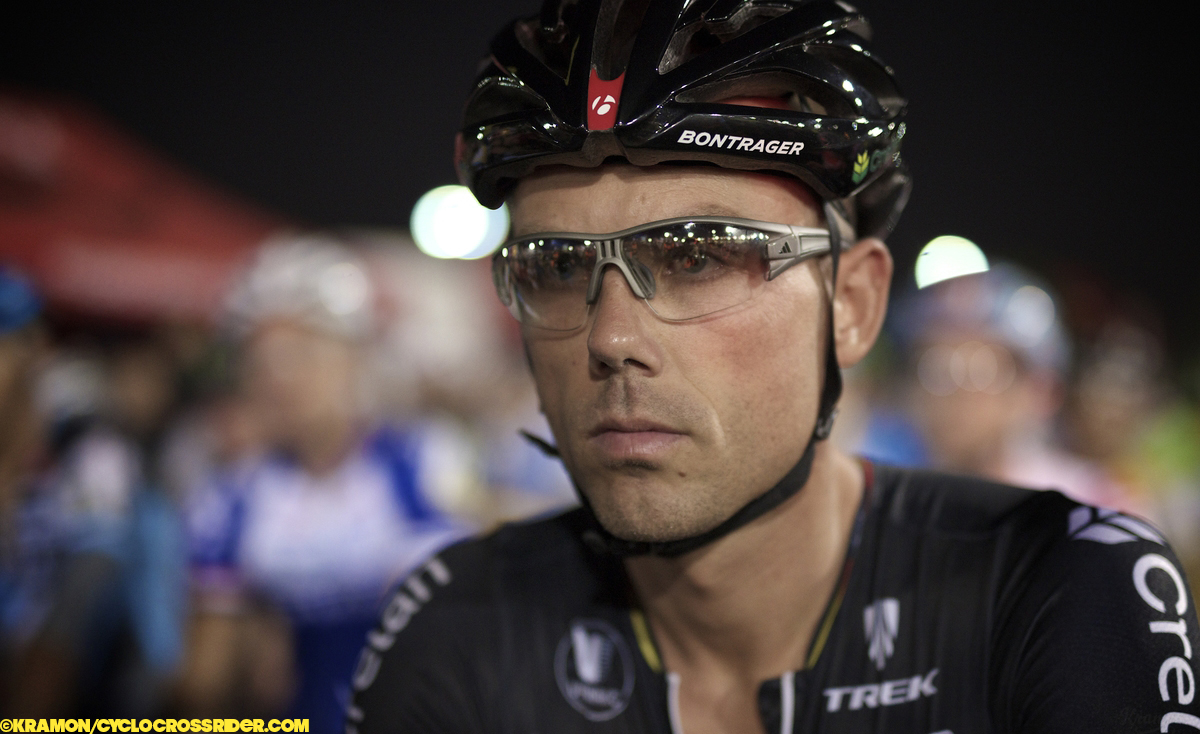 Sven Nys - Belgian champion and defending CrossVegas title holder.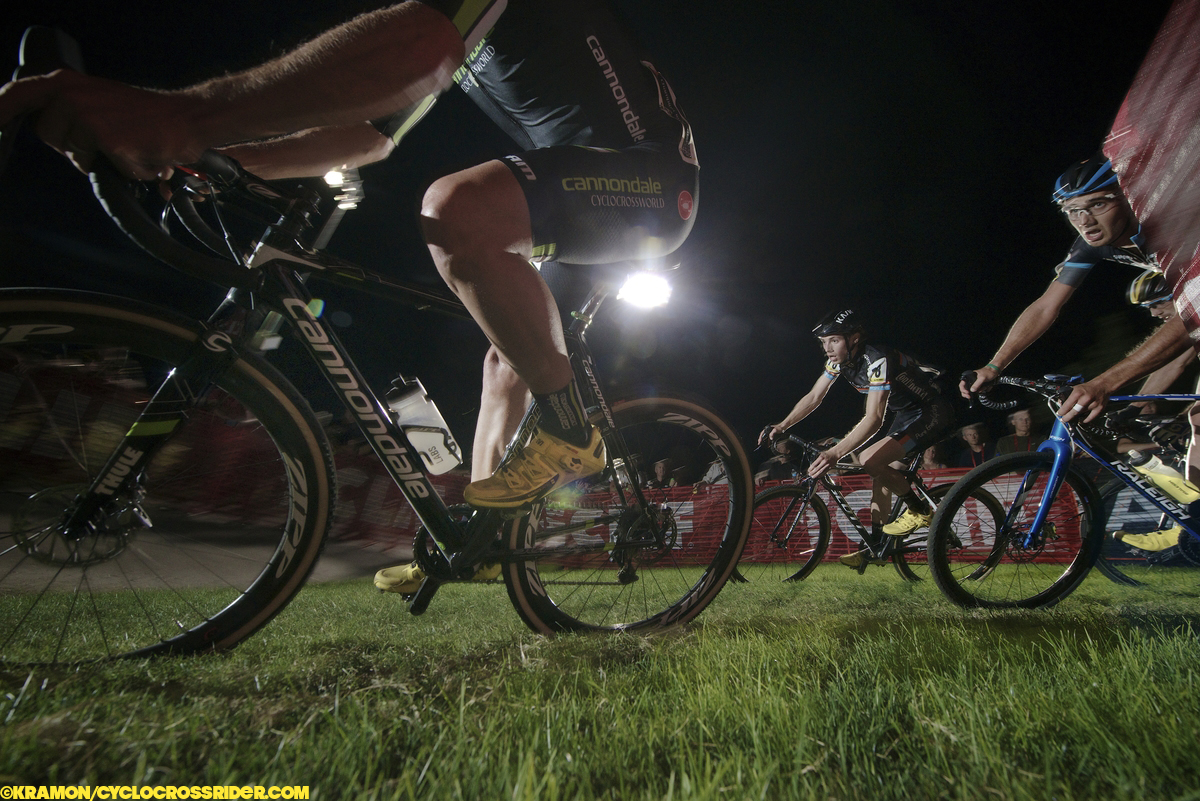 Many riders carried bidons in bottle cages because of the warm September temperatures in Vegas.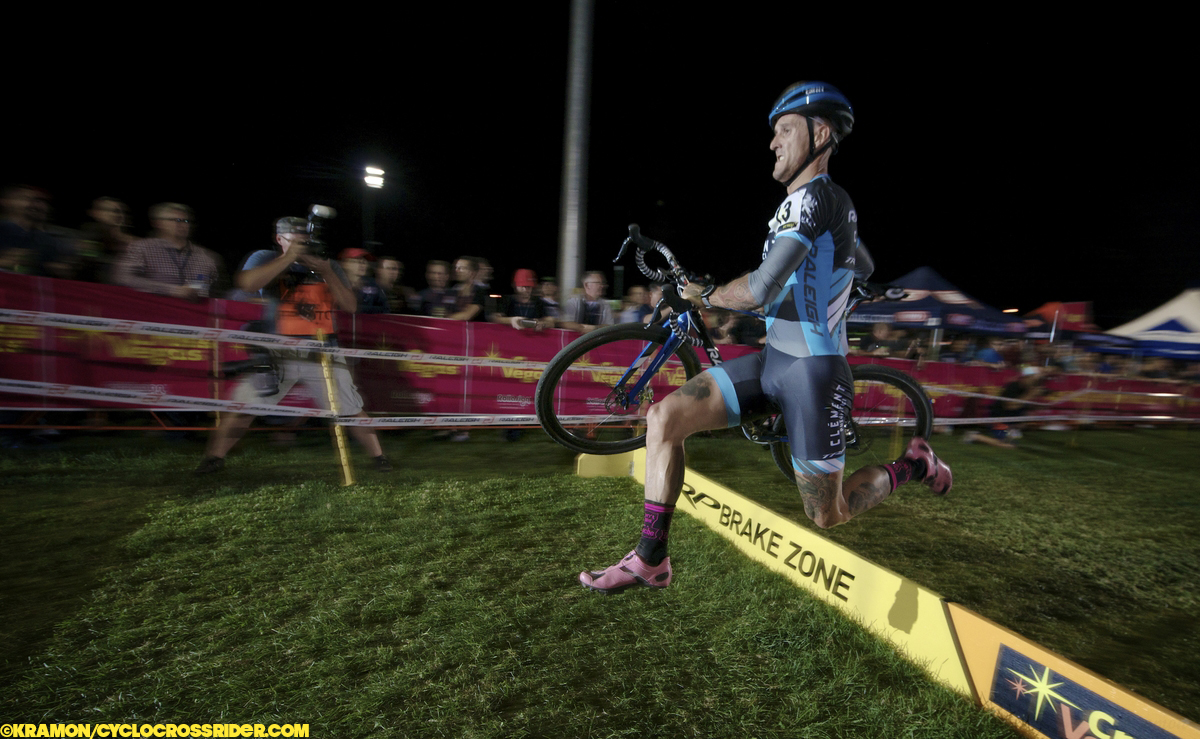 American-based Belgian Ben Berden showed at the front eventually finishing ninth.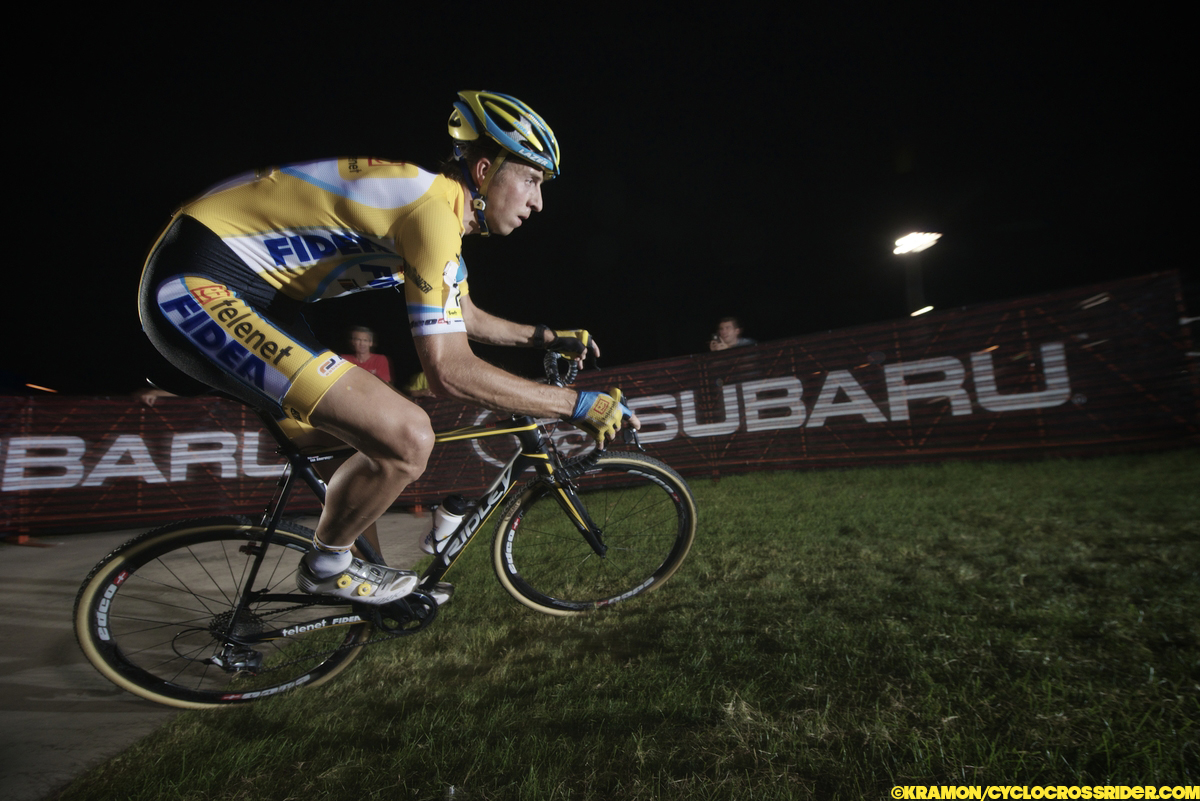 Thijs van Amerongen lit the fuse and held a 15 second lead at one point.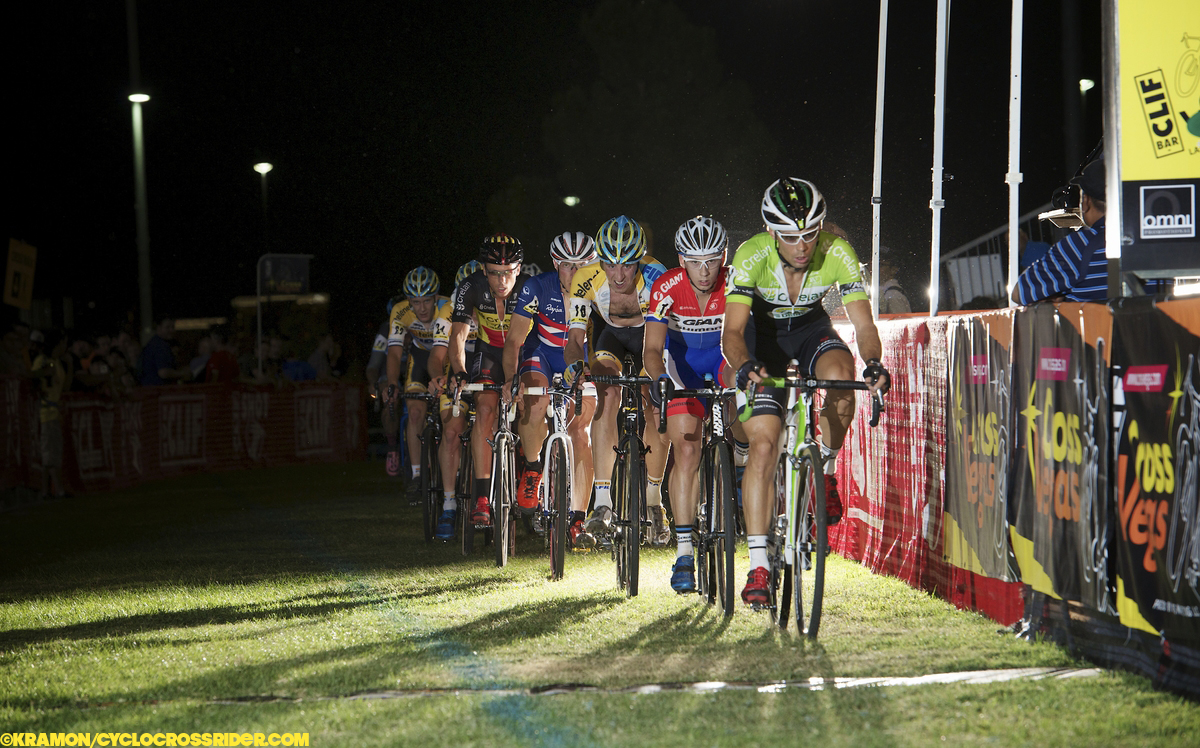 Sven Vanthourenhout led the pursuit of Van Amerongen with Van der Haar, Powers and Nys close by.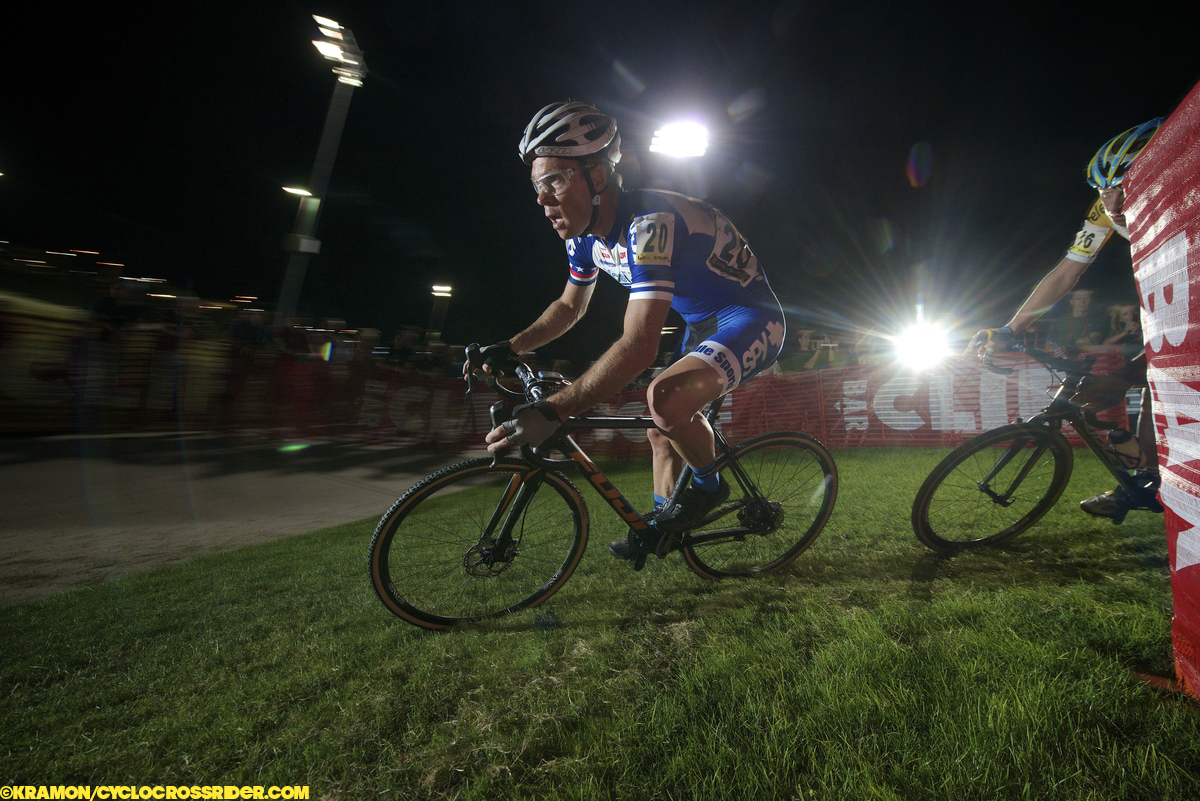 Jonathan Page looked strong in the early stages and eventually finished sixteenth.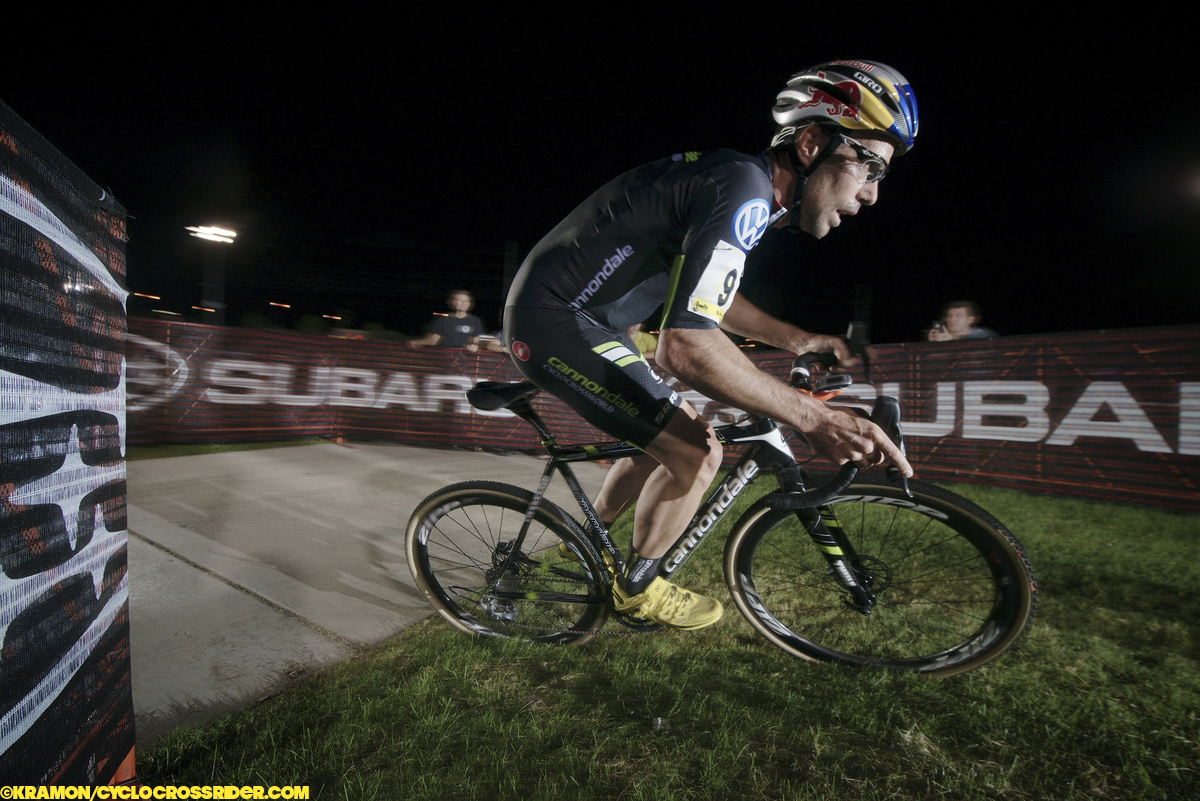 Tim Johnson admitted to coming into the race a little under prepared.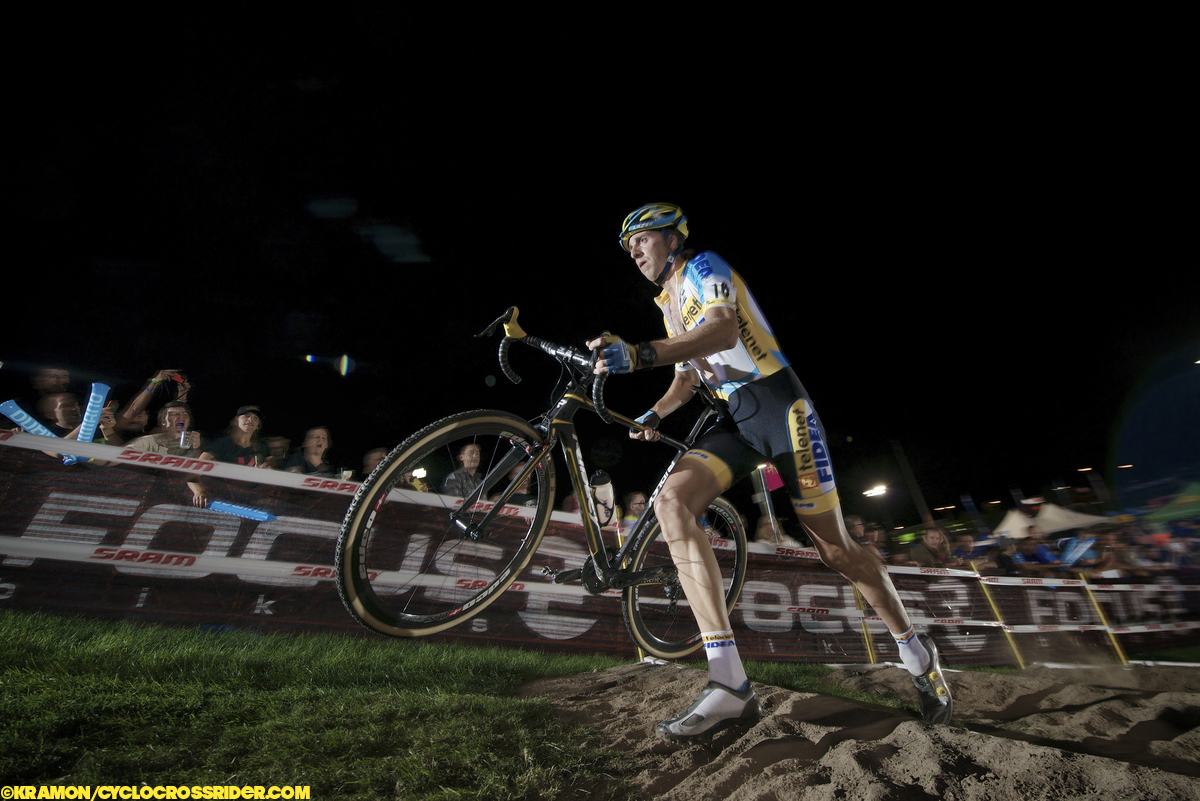 Van Amerongen runs one of the many sets of steps.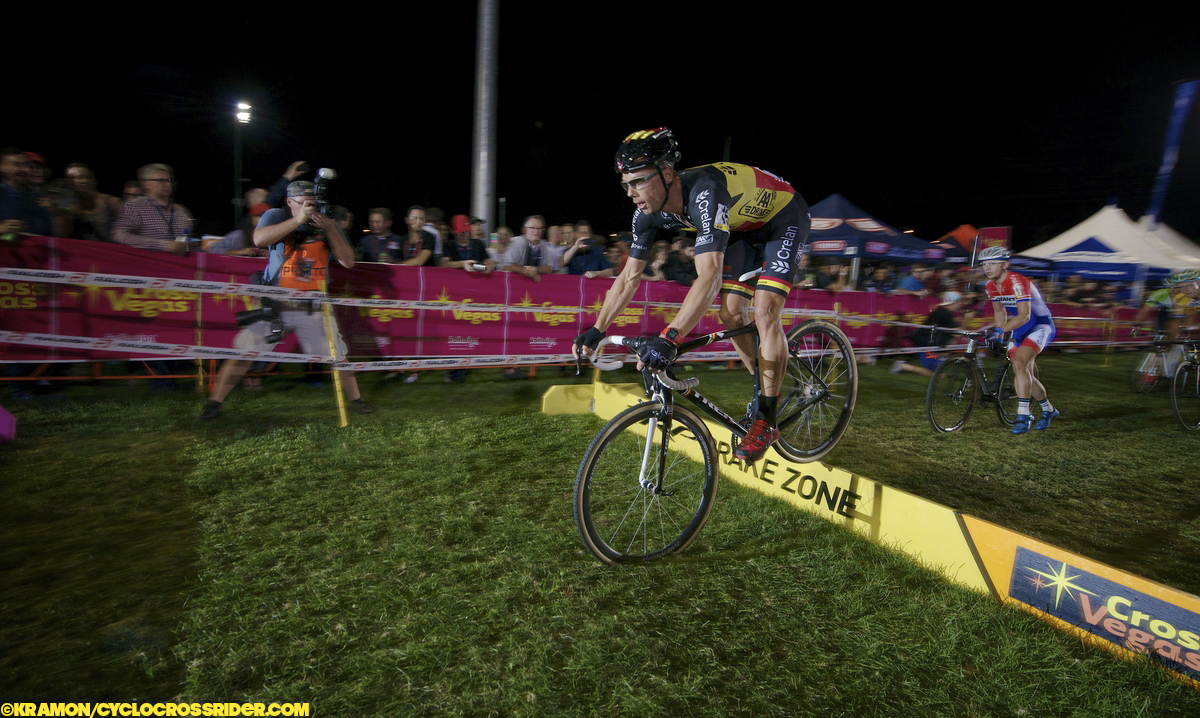 Sven Nys' winning move was in the TRP Brake Zone.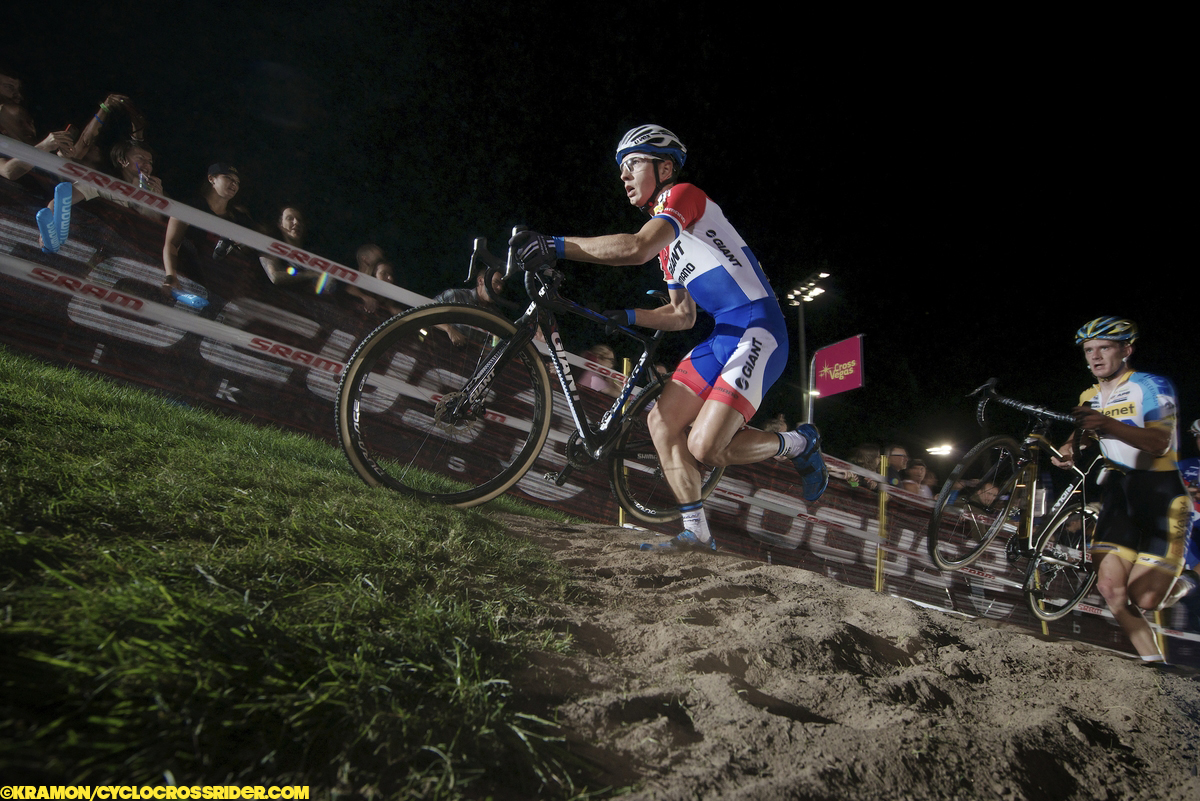 Lars van der Haar was gapped by Nys on the final lap.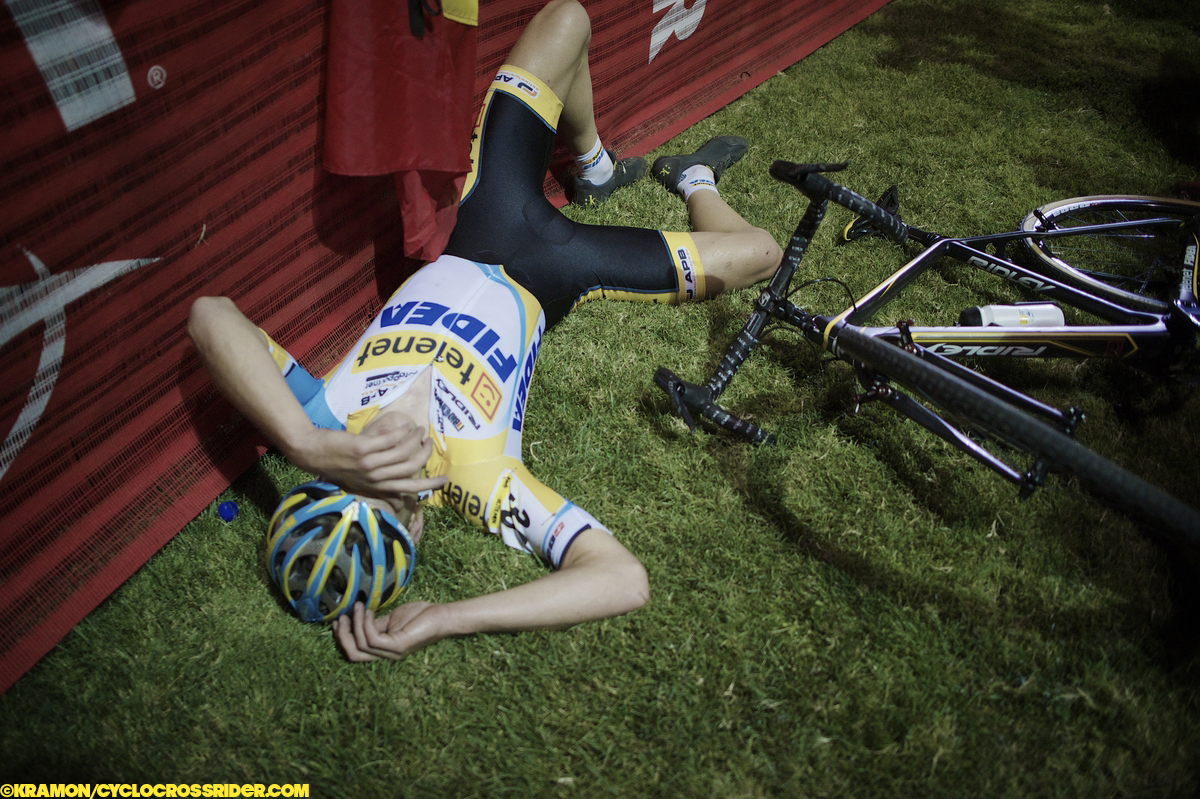 Daan Soete rode well to finish sixth and pushed himself to the limit.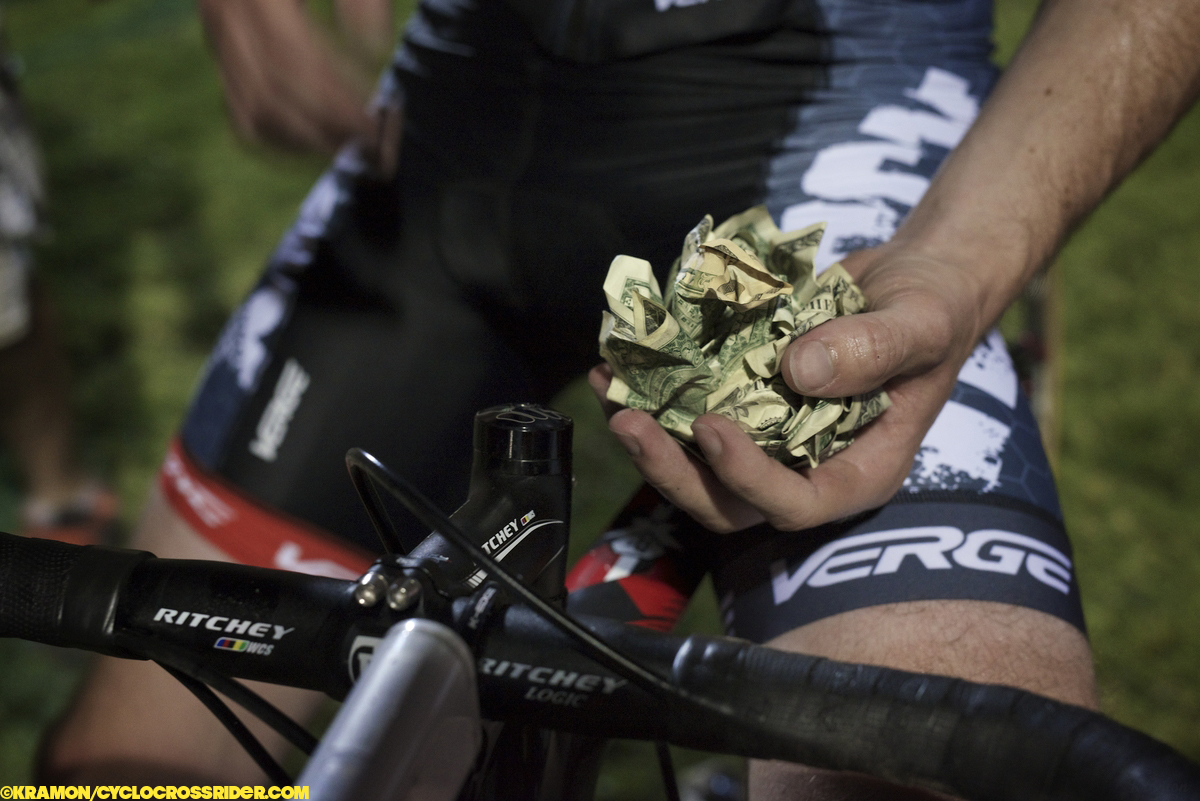 Zach McDonald was one of several riders to grab dollar bill hand-ups placed in the sand.