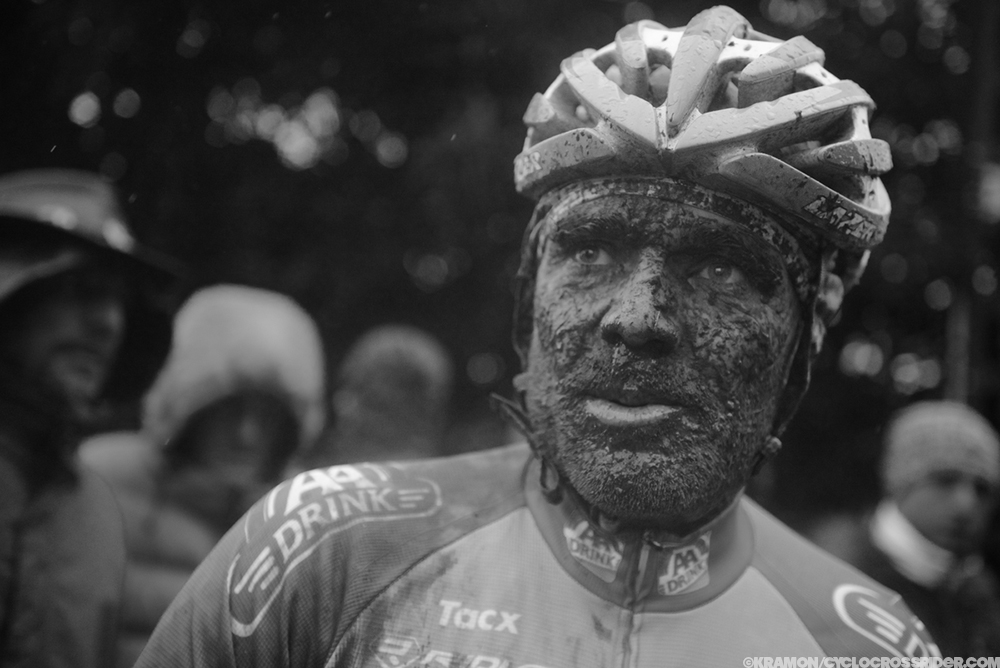 BELGIAN Bart Aernouts announced this week that he will end his professional cyclocross career at the end of the season. Thirty-two-year-old Aernouts was the junior World Champion in 2000 prior to racing for 11 seasons as a pro and called it a "difficult decision."
The tenacious Belgian won his junior World title in St. Michielsgestel, in the Netherlands, and it will always have a special place in his memories – he also won the GP Richard Groenendaal there over a frozen course in 2010.
A great guy - wise and always good to talk to. I'm going to miss him - Sven Nys
Aernouts spent much of his pro career racing for Rabobank (alongside Sven Nys) before riding three seasons for the AA Drink team and finally this season joining Corendon-KwadrO.
Former team mate and fellow Belgian international, Nys tweeted: "Bart Aernouts – a great guy - wise and always good to talk to. I'm going to miss him. I wish you good luck in your new life!"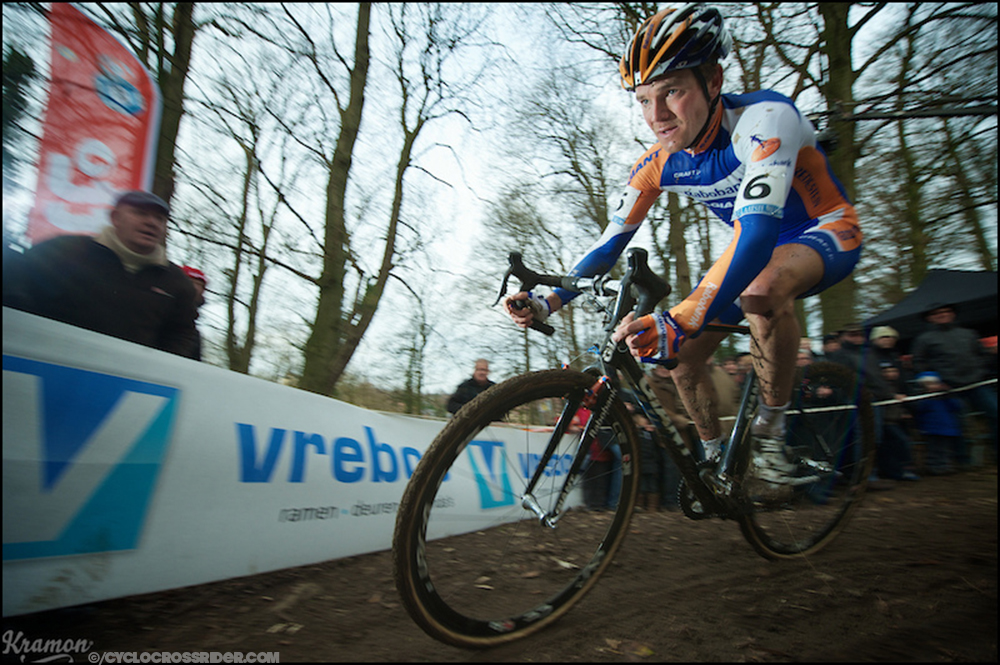 Aernouts, from Essen in the hotbed of 'cross to the east of Antwerpen, was a regular in the Belgian World Cup and World Championship teams in recent years, but this season has not been one of his best despite a good start.
His 2014-15 season began with several top ten placings including 7th place at both the Koppenbercross and Zonhoven in November. His only top ten World Cup finish this season was his ninth place in Milton Keynes however.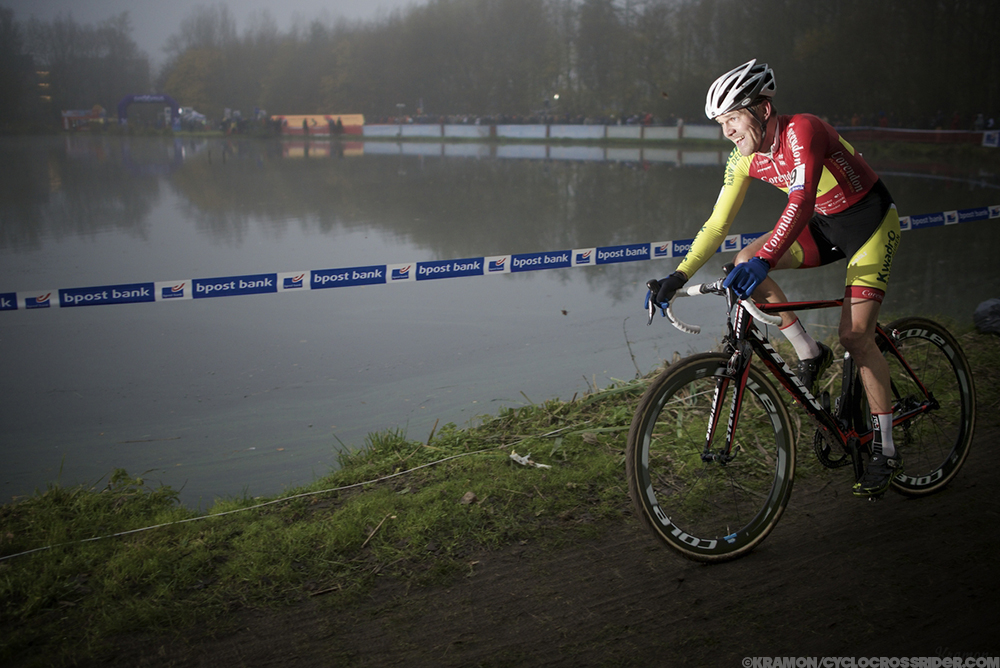 A bout of gastroenteritis in mid-December seemed to end Aernouts good form though and he has not raced since Loenhout on December 30th (where he finished 21st). The illness meant that he missed the Belgian Championships in early January (where he was ninth last season) and any hope of being selected for the Worlds in Tabor. In his last World Championship in Louisville in 2013, Aernouts finished 15th.
Earlier this month Aernout's website announced that he was sick again and would not be able to race the Lille-Hoogstraten double-header last weekend.
Talented era
Aernouts was perhaps unfortunate to be at the very top of his game during the 'Big Three' era of Niels Albert, Zdenek Stybar and Nys when breaking onto the podium, in that company, was very difficult to do.
"Albert, Nys and Stybar are hard to beat. But behind them I do well with it. I'm packing in the fourth, fifth and sixth places." Aernouts told Sporza in 2010.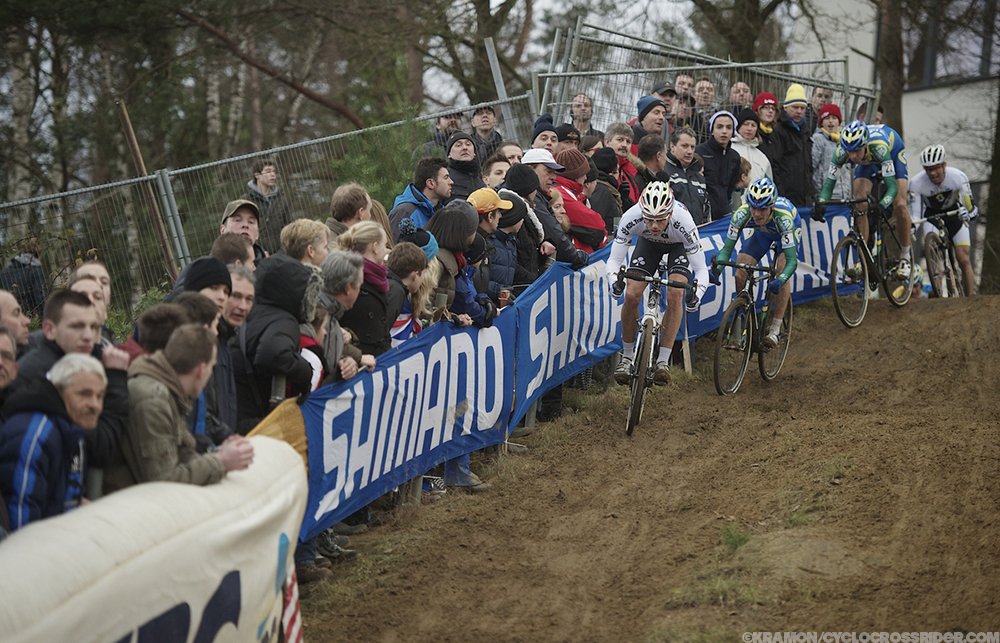 In the 2011 World Cup at Koksijde, Bart did break onto the podium with third place behind Nys and Kevin Pauwels and ahead of Stybar, Tom Meeusen and Klaas Vantornout. Koksijde became one of Aernouts' favourite courses with six consecutive top ten placings in the World Cups there between 2008 and 2013 and he was fifth there in the 2012 World Championship won solo by Niels Albert.
Our memories of Bart will be of a clearly talented and determined rider who always looked like he was racing on his absolute limit – usually with a contorted grimace on his face. We also remember taking interest in the 'unfashionable' single chainring set-up that he raced seasons ahead of the current wave of adopters.
Aernouts made this announcement on his website on Wednesday (February 11th):
"I have decided to end my cycling career after this season. After 11 seasons as a pro in which I always gave everything I had, I now find that I am physically unable to fight 100%. That is why I make this difficult choice.

I have a lot to thank in the lovely sport of cyclocross sport and I am very proud of my own modest performances. I want, first of all, to thank very much my family and the people who have always helped me. Also the teams I have raced for - I'm very grateful to them. Everywhere I've been happy to have been received with open arms and was always treated with respect.

What will I do after my career? I do not know yet, I'll think about everything and this will become clear in a while."
Cyclocrossrider wishes Bart great success in his life after racing.