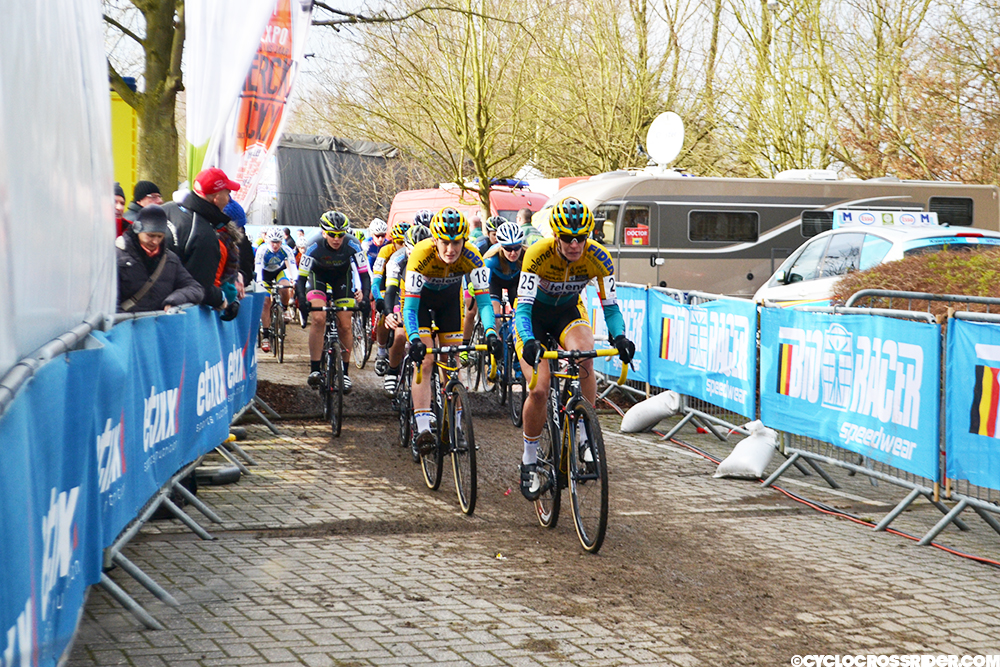 Ellen Van Loy leads towards the first 'grass' in the 2015 Belgian Champs.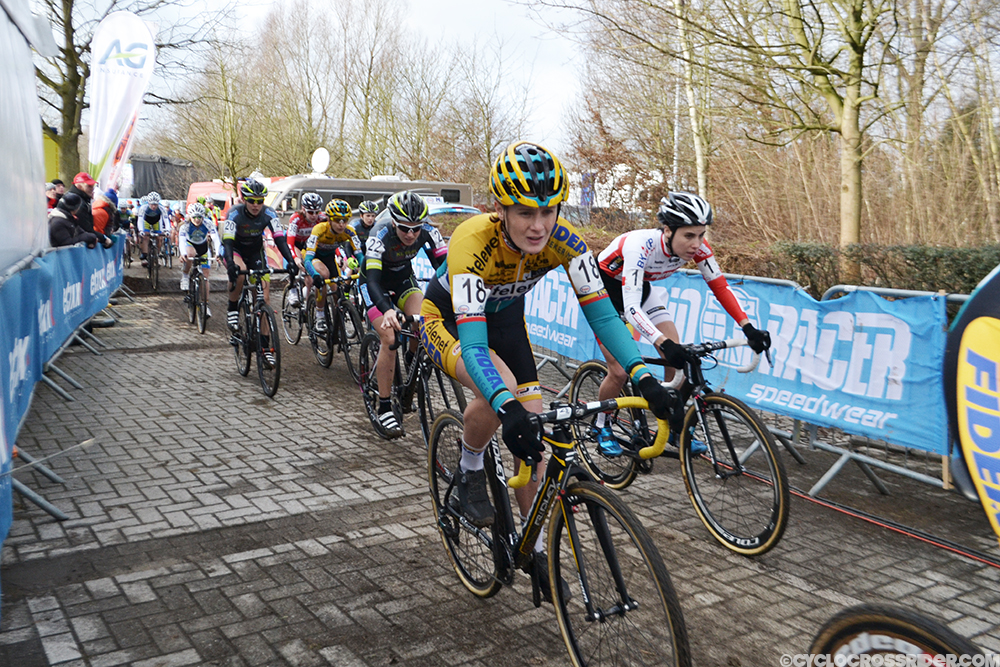 Two-time champion Loes Sels (18) and defending champion Sanne Cant (1) track Van Loy after the start.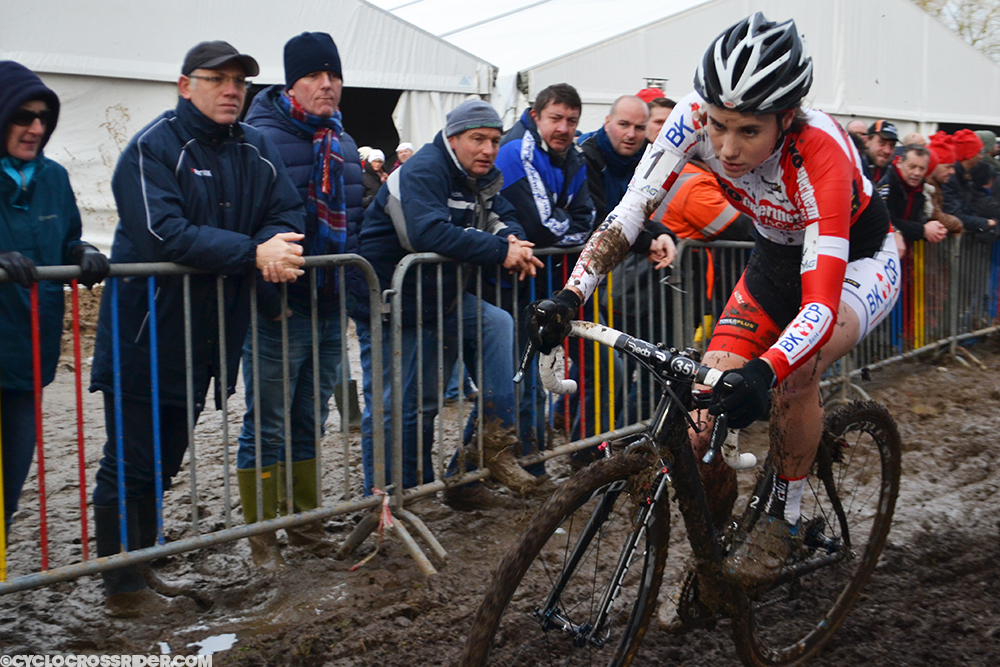 Sanne Cant soon went to the front of the race but could not shake off Ellen Van Loy who recovered from an early spill.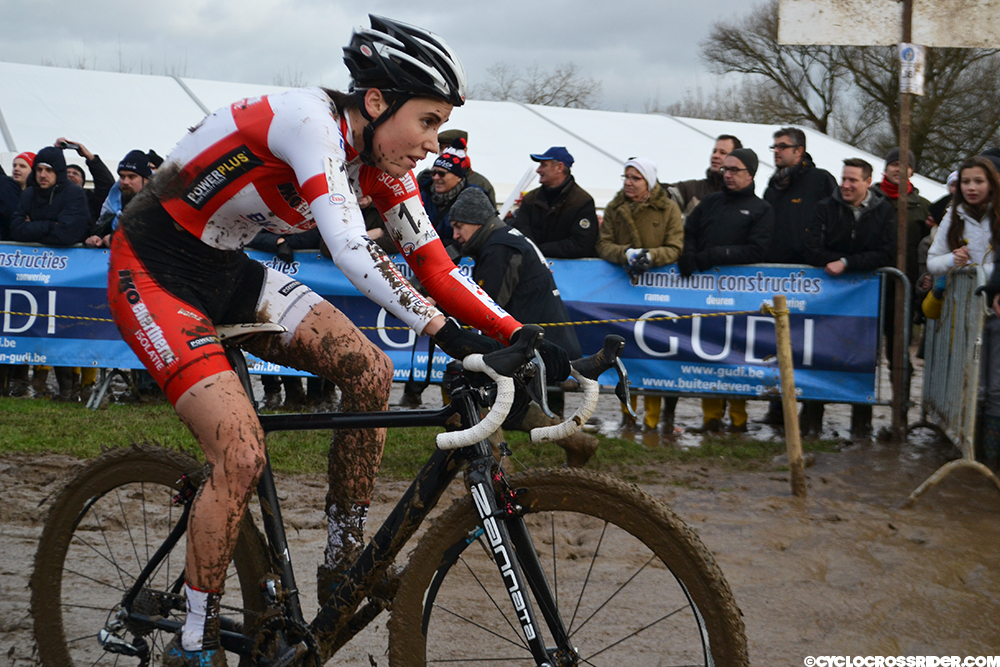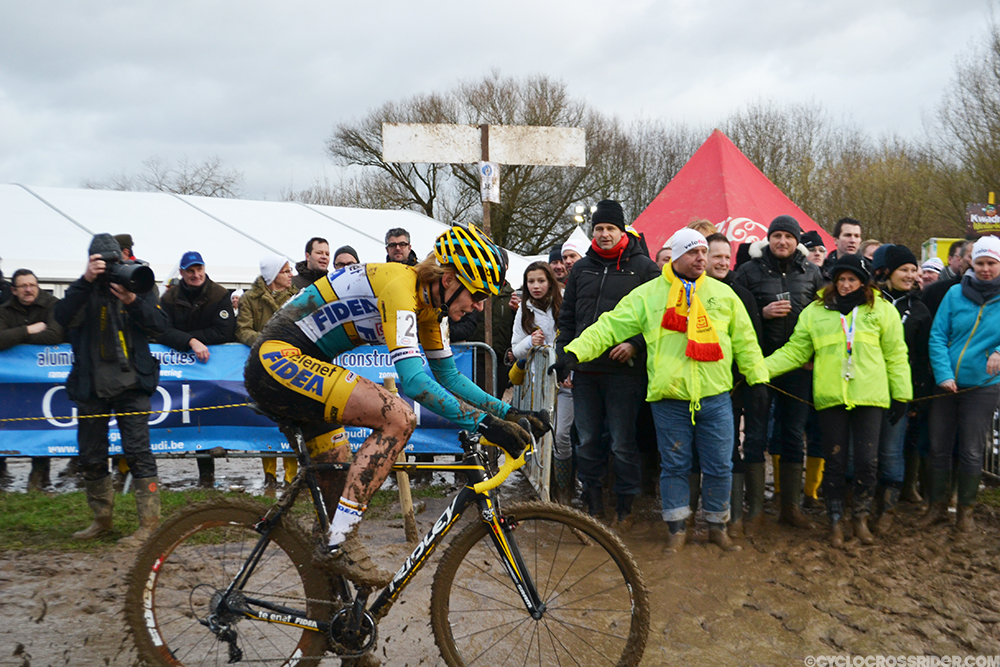 Ellen Van Loy refused to let Cant out of sight.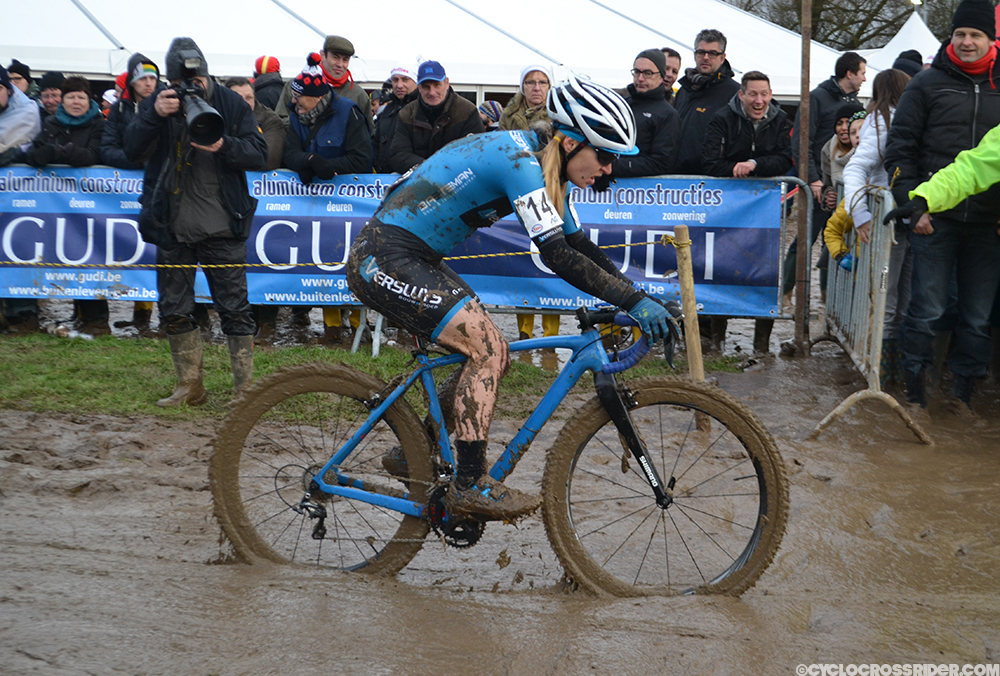 Belgian mountain bike champion Githa Michiels won bronze in a repeat podium from 2014.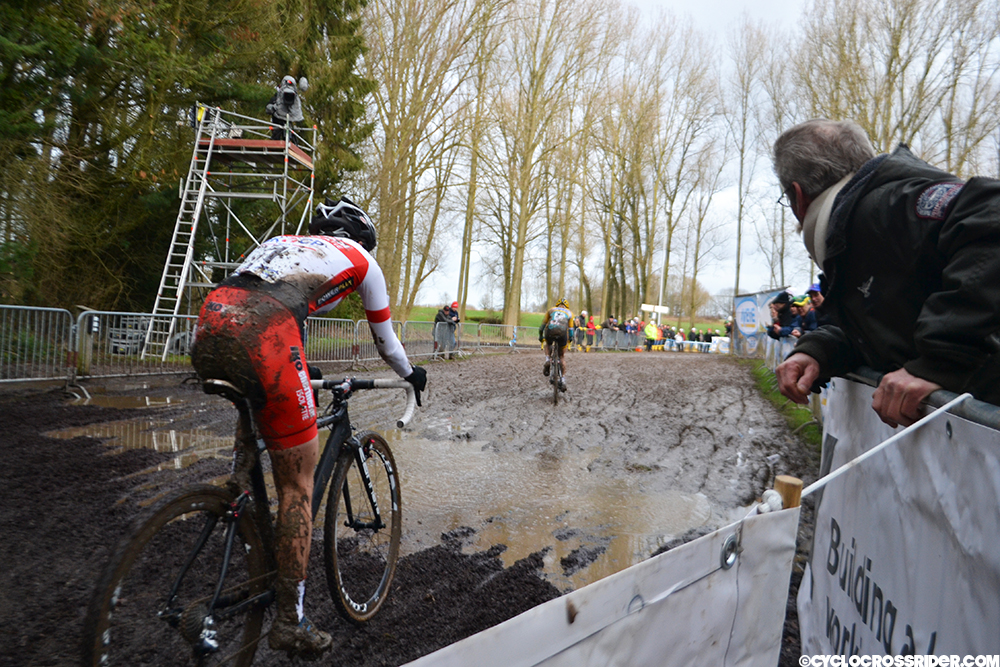 On the second lap of three, Van Loy re-took the lead and Cant had to chase.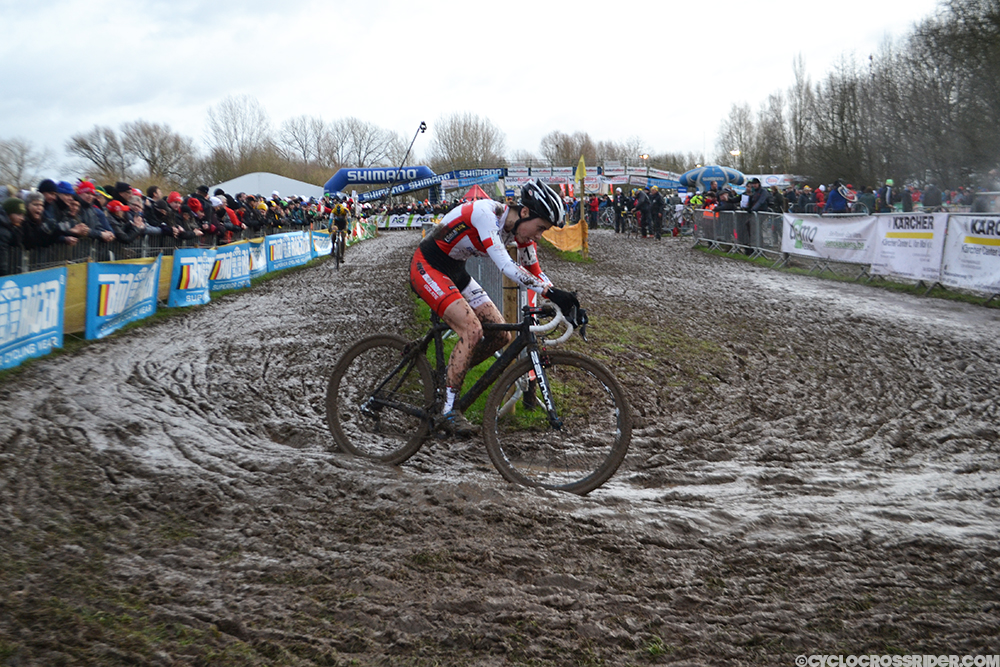 Cant was soon back in front before the last lap.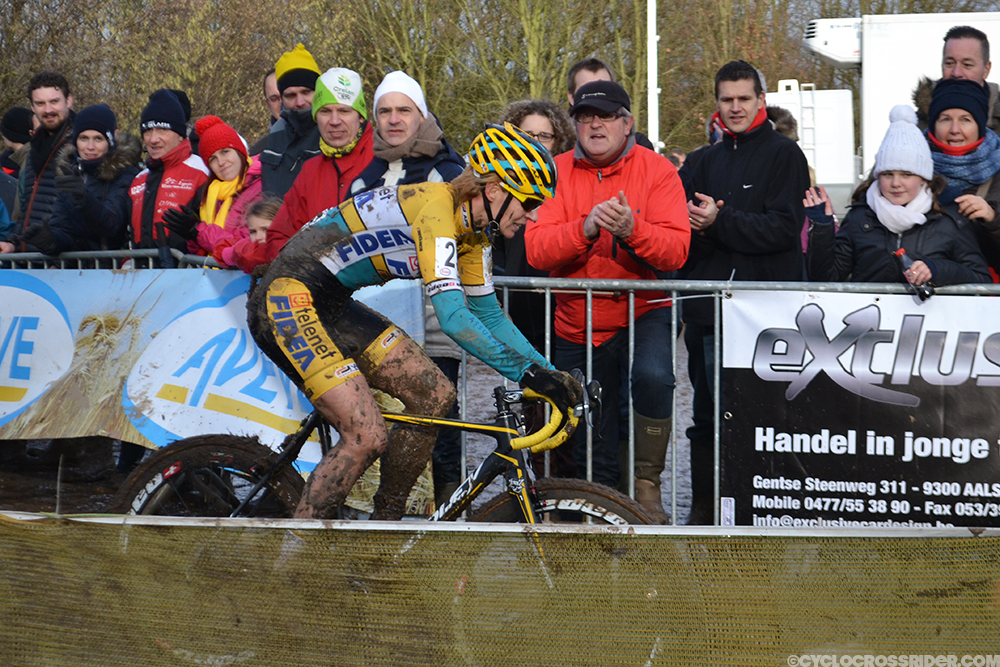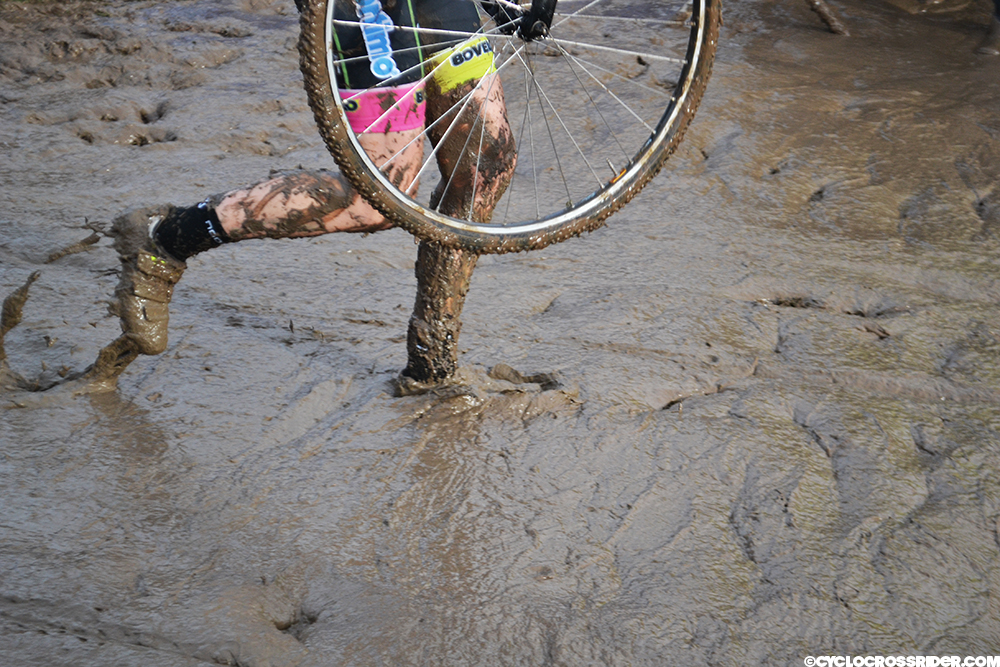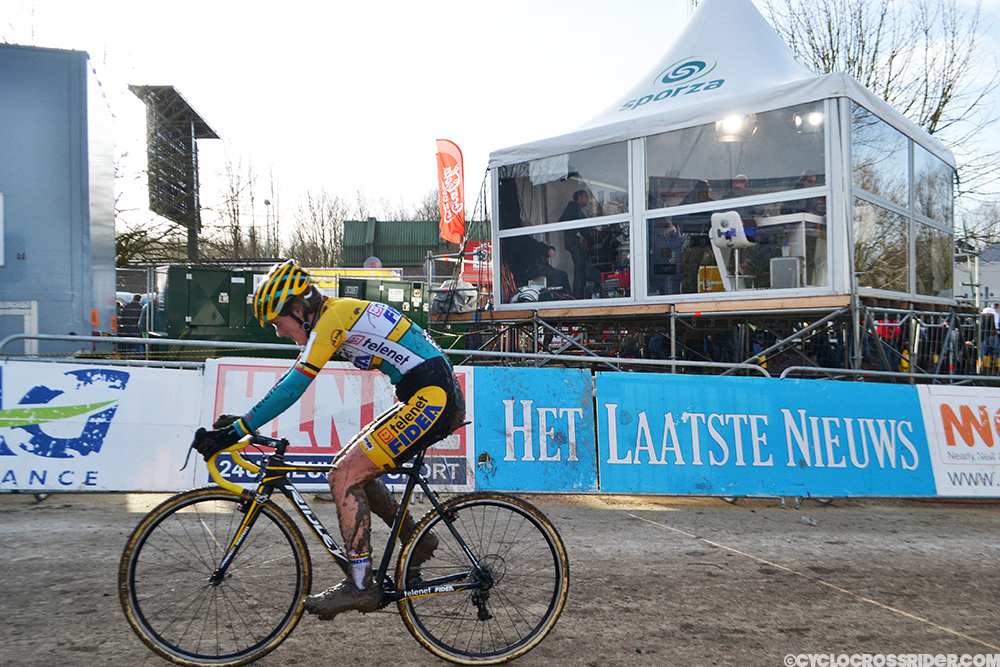 Loes Sels finished in fourth place.