IT IS the 'morning after the night before' and I've just got back from getting an absolute kicking in my first senior UCI World Cup against the best riders in the world in Valkenburg. My body is in tatters and all I have to show for it is five UCI points.

The Cauberg course is brutal and the competition even more so. What really worries me though is that my legs felt good on race day and so why does making my way back to England through the Eurotunnel after a race like that feel like a 'walk of shame'.
Last season it was beginning to feel like I was starting to climb the ladder and I broke into the top 20 in a few European races. No sooner than I felt that I was 'swimming rather than sinking' in the deep end of pro cyclocross though a new racing licence dropped through the letterbox, one that no longer protects me in the Under-23 category - it's printed with the word senior.
It didn't take me long to feel like a pre-pubescent teen and back at the bottom of the heap
The licence tells me that I'm a man now, although once the green light shone in Valkenburg on Sunday it didn't take me long to feel like a pre-pubescent teen and back at the bottom of the heap. It's going to take a lot to climb this long ladder - welcome to the layer cake, son!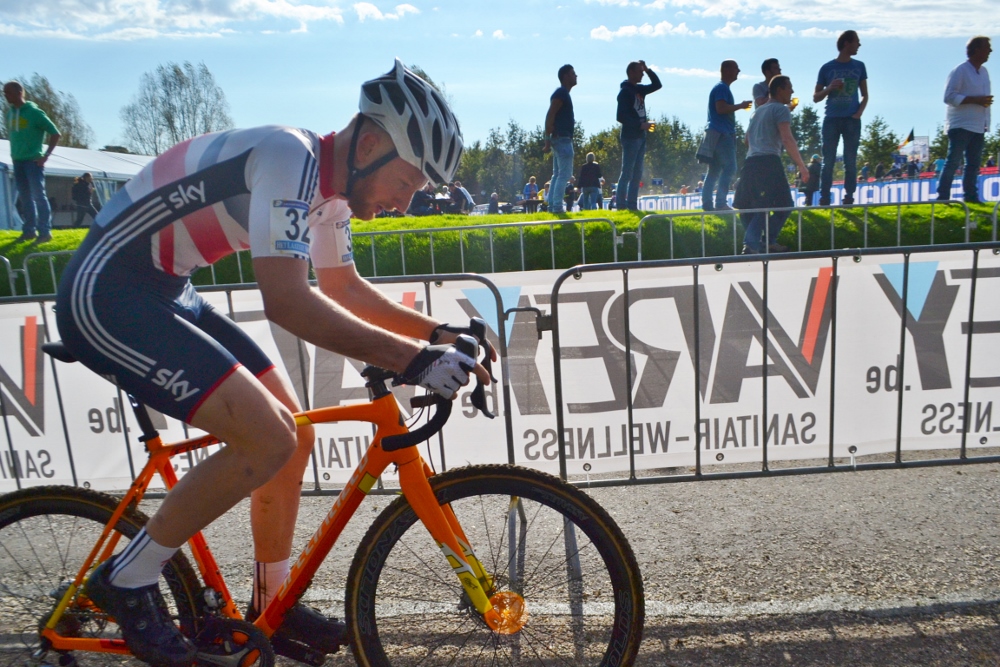 Ben in Great Britain colours in Valkenburg twelve months ago. Photo: Cyclocrossrider.
I know what I'm lacking, I need more European racing because, with all respect, racing around UK venues like Southampton Sports Village is only going to get me so far. On the plus side, 'room for improvement' is what's keeping me keen and in the sport.
Four years ago my best place at a UK National Trophy race was 37th (and a lap down) so after scraping into the top 20s against the World's best last season, I shouldn't feel too disheartened.
I'm a realist and I analyse the path I've chosen frequently. I understand how hard it is to make cycling into a career and riding round in the front group of National Trophy's isn't what motivates me. I want to get involved in the 'big pond' and see how far I can go.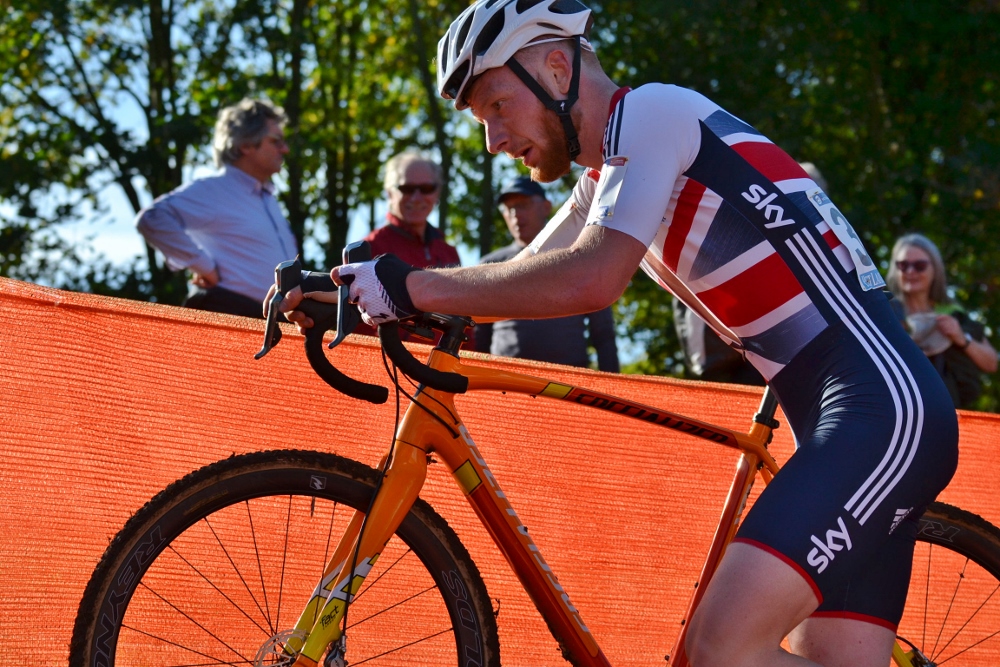 I know this goal means making sacrifices - I train on my own and I know I will spend Christmas day in a hotel on my own. I'm not entirely sure why I do this, but for some reason I love what I do.
I'd like to thank Beeline Bicycles & Gener8 Finance for their continued support and I look forward to updating you here on Cyclocrossrider throughout the season.