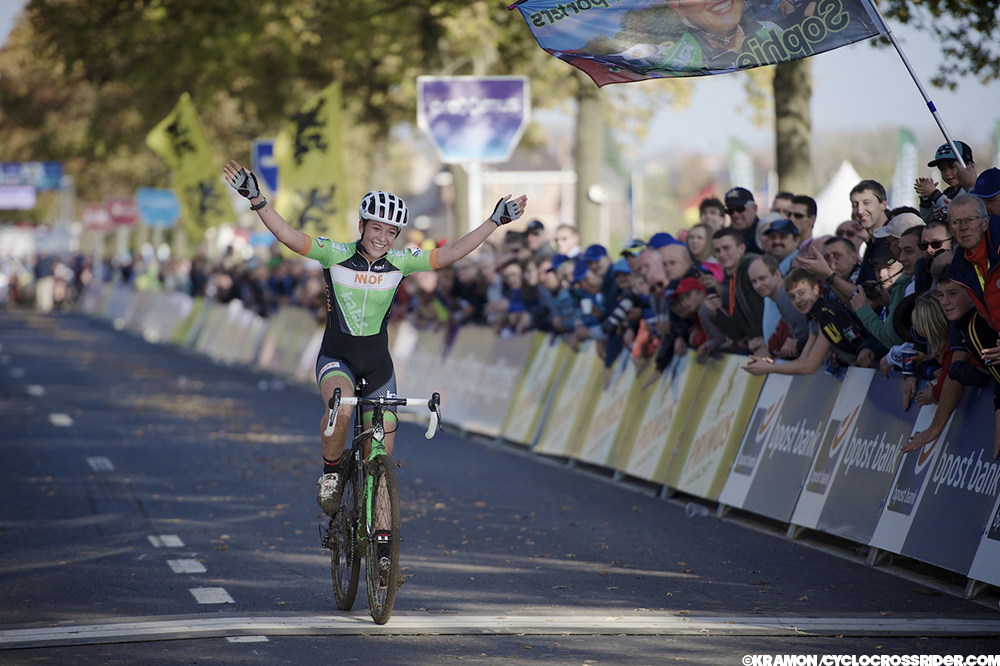 THE defending champion, and three-time winner, Helen Wyman was the first to lead in the historic Twenty20-sponsored women's race – with equal prize money to the men - over five laps of the Koppenberg, but was closely followed by fellow Brit Nikki Harris.
Former British champion Harris then led down the first descent ahead of Wyman, series leader Sophie De Boer, Ellen Van Loy, Pavla Havlikova, Sanne Cant, Sanne Van Paassen and American Elle Anderson.
By the second climb of the hillside, towards the intermediate time bonus gantry, Harris had established a decent lead on a chase group of De Boer, Wyman and Van Loy. Harris took the 15 seconds bonus, De Boer ten seconds and Van Loy secured the five seconds for third place as Verschueren, on a charge, overtook Wyman to go into fourth place.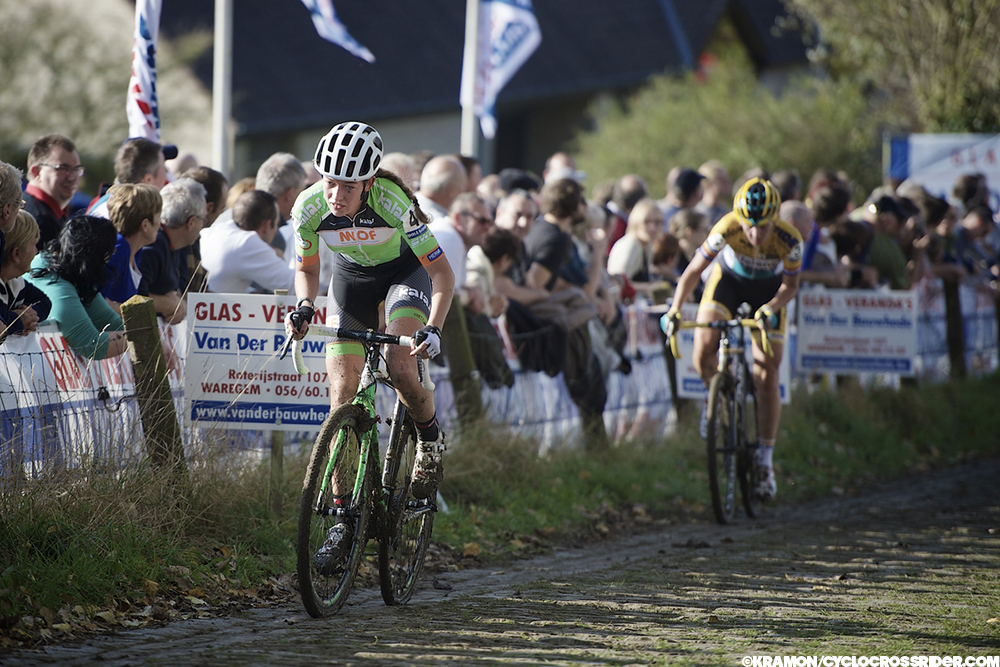 At the end of the second lap Dutchwoman De Boer had joined Harris at the front and began to look the stronger on the third ascent as behind them the order was Verschueren, Van Loy and Cant with Wyman was slipping back. Wyman had sadly hit the deck halfway up the climb at the steep drop onto tarmac that also caught out Jens Adams in the men's race.
De Boer's lead over Verschueren increased to 15 seconds with Harris a further 10 seconds back and at the bell Sanne Cant was beginning to close on the Briton to challenge for a podium spot.
One final descent to the finish line and De Boer, Verschueren and Cant were safe before Harris, Van Paassen and Havlikova sprinted it out for fourth place and the all important finishing time.
Elite women: 1 Sophie De Boer (NED); 2 Jolien Verschueren (BEL); 3 Sanne Cant (BEL); 4 Sanne Van Paassen (NED); 5 Nikki Harris (GBR); 6 Pavla Havlikova (CZE); 7 Ellen Van Loy (BEL); 8 Helen Wyman (GBR); 9 Githa Michiels (BEL); 10 Nikola Noskova (CZE).
Overall standings (after two races): 1 De Boer; 2 Verschueren; 3 Van Loy.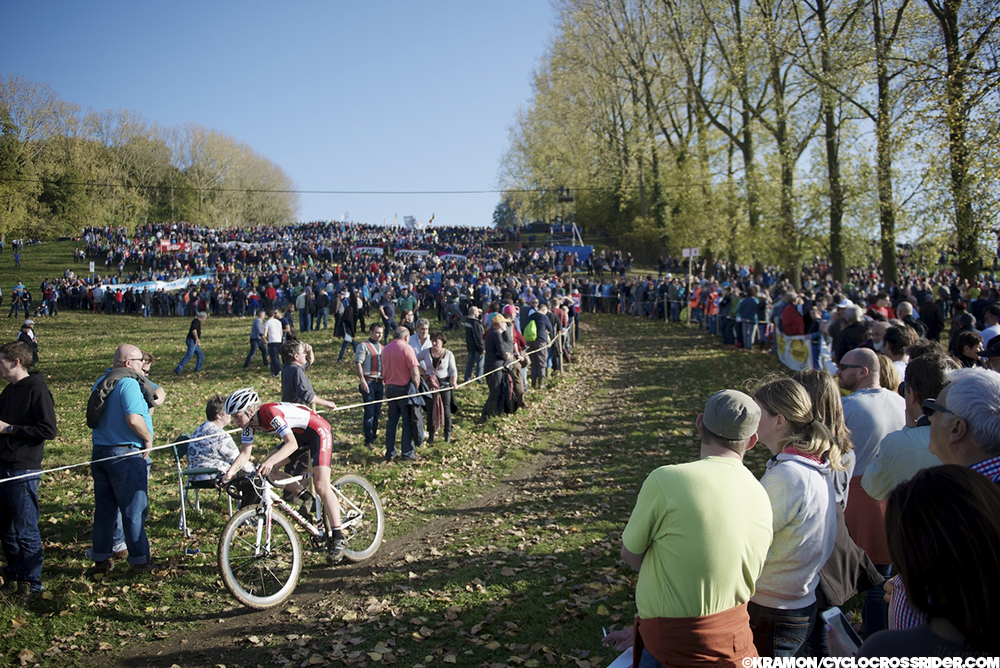 Young Briton Amira Mellor was an impressive 18th in the women's race.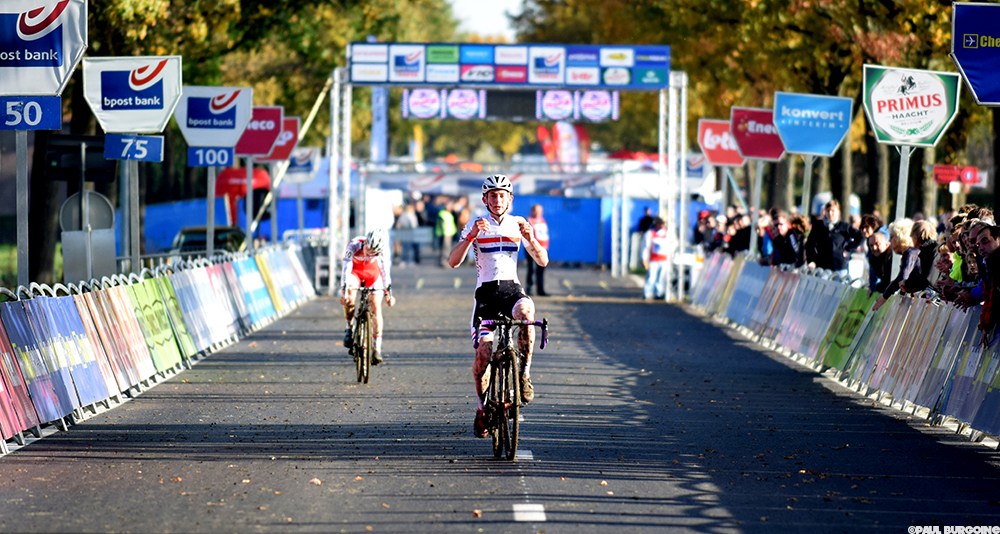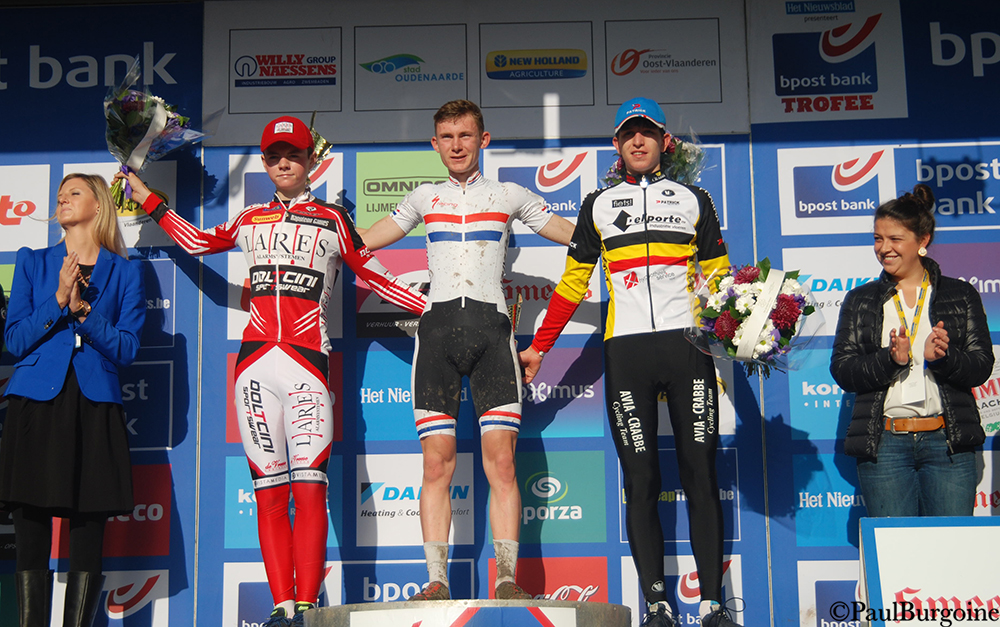 British champion Dan Tullett won the first race of the day for under-16s.
Other results
Under-23 men: 1 Michael Vanthourenhout (BEL) 2 Laurens Sweeck (BEL; 3 Toon Aerts (BEL).
Junior men: 1 Johan Jacobs (SUI).
Nieuwelingen: 1 Dan Tullett (GBR).
Photos: ©kramon/cyclocrossrider.com & Paul Burgoine.