CYCLISTS from countries with tropical climates making their way into the world of 'cross are extremely rare, but on Sunday thirty-eight-year-old Felipe Nystrom became the first Costa Rican to race in a UCI World Cup cyclocross race.

Felipe who is the 2019 Costa Rican national road race champion first raced 'cross in Oregon back in 2015 at a Rapha Trophy Cup race in Portland. What is all the more remarkable is that he refound cycling as part of his rehabilitation from mental health and drug abuse issues.
"I moved to America on August 12th, 2013. I was born and grew up in Costa Rica and I absolutely love my country, but unfortunately, it was also where depression and eventually drugs and alcohol problems led to me living on the street and attempting suicide." Felipe told the Oregon Bicycle Racing Association (OBRA) website.
He was just learning how strong he was
According to Joel Fletcher of OBRA, "When we first met him, he was just learning how strong he was and how to handle a CX bike. We have now seen Felipe grow through the sport of cycling to become national champion."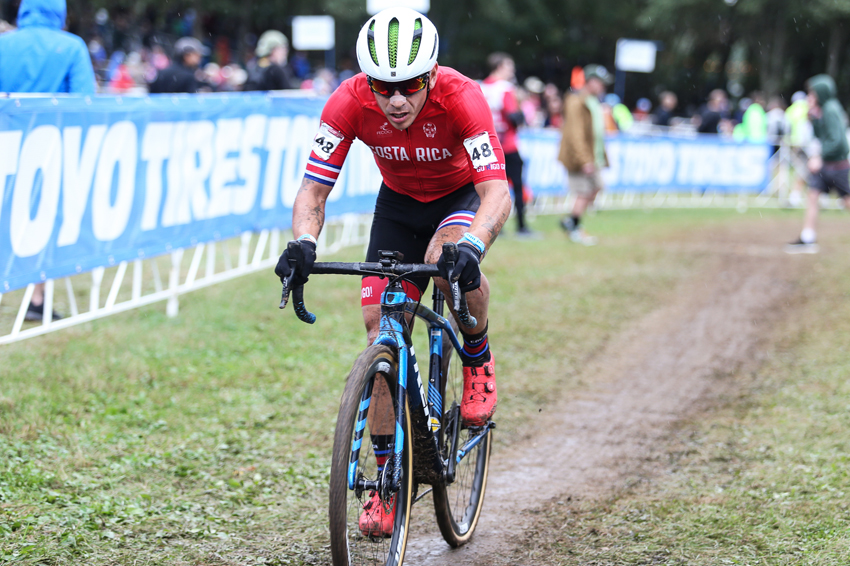 .....
Our Partners with CX bikes in stock
Browse Cube and Vitus CX Bikes HERE
.....
The small Central American country of Costa Rica has a population of 5 million. It is bordered by Nicaragua to the north, the Caribbean Sea to the northeast, Panama to the southeast, the Pacific Ocean to the southwest, and Ecuador to the south of Cocos Island.
Climate wise, Costa Rica has two seasons - the "summer" or dry season from December to April, and "winter" or the rainy season from May to November. There is no history of cyclocross and cycling is a small sport although the national stage race - Vuelta Ciclista a Costa Rica - has been held annually since 1965.
Football and basketball are two of the most popular sports in Costa Rica and Paulo Wanchope (who played 171 games for three top English football clubs including Manchester City FC) is probably the country's most famous sporting export.
Former world champion Ceylin del Carmen Alvarado, who was born in the Dominican Republic, is perhaps the only top-level cyclocross rider to hail from a tropical climate before moving to The Netherlands at the age of five.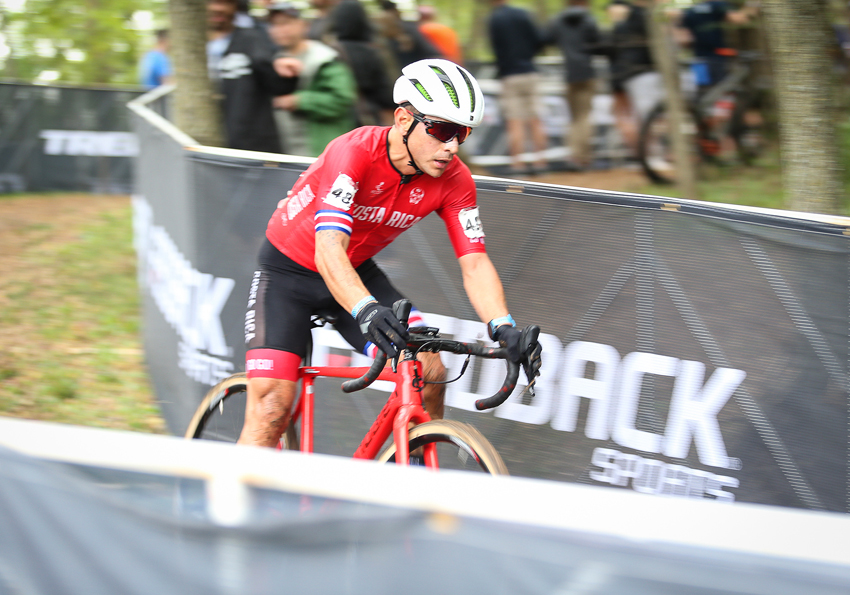 Felipe first found cycling as a youngster and, in 1999, he finished third in the Costa Rican national junior championship road race. Things did not work out kindly though and Felipe eventually spent time in a treatment and rehabilitation centre but, once out, the opportunity arose for him to move to Portland, Oregon.
Drugs and alcohol were very easy for me to find
"Once it was time to go back out into the 'wild' I didn't know if I'd be able to make it because drugs and alcohol were very easy for me to find. Eight years ago, when the opportunity came to move to a place where I didn't know anybody, I took it and landed in Portland," says Felipe.
"For the first few years in the States all I did was work because I was in such a financial hole that I had to do everything I could to get out of it. Once I got somewhat above water I figured it was then time to make some friends, but the problem was that I didn't know how to. For about half of my life, the only socialising I'd done involved drugs and alcohol and I didn't know how to make 'normal' friends," Felipe continues.
"Since I'd taken part in sports in the past, I thought that maybe if I got back into that I might meet some cool peeps," he concluded. Felipe works as an interpreter and has been with the same company throughout his eight years in Portland.
So after some triathlon and road racing Felipe has made his way to the rough and tumble of cyclocross.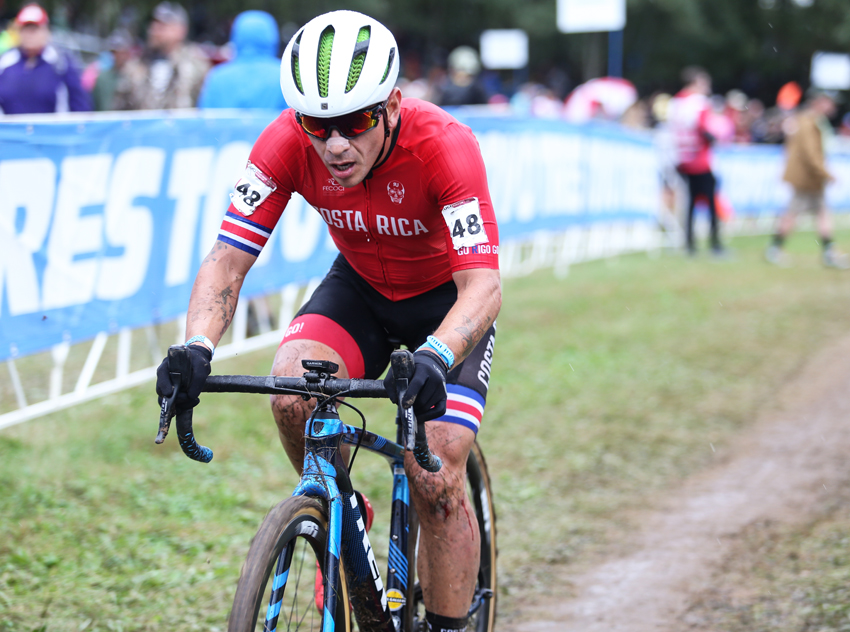 Asked by Fletcher what advice Felipe would give to other cyclists, he replied: "Keep working. If you do well, you can do better. If you don't do well, you can do better. Don't let anybody tell you, you can't because you can. I'm only a rider who just doesn't give up and you can be too!"
Although he's 38, Nystrom is not aiming to just 'make up the numbers' in the World Cup either, in the national road championship he was taking on teams with five, six and seven riders and "in the first hour and a half of racing we averaged 48.6 kph (30.2 mph)." He won it from a small bunch sprint against the bigger teams.
In Sunday's World Cup race Felipe was gridded on the final row, did suffer a nasty crash when the rain made conditions extremely slick and the only riders 'behind' him were the even more unfortunate Thibau Nys who could not continue after his crash and Stephen Hyde another DNF. Felipe will pick himself up though and go again in round two in Fayetteville on Wednesday.

Battling against the odds is nothing new for him. Felipe's story is truly inspirational and racing cyclocross with a surname that contains the letters NYS, it might not be the last we hear of Felipe Nystrom.
We are indebted to Joel Fletcher of OBRA for quoting from his interview with Felipe.
.....
Our Partners with CX bikes in stock
Browse Cannondale, Cube, Specialized HERE
.....