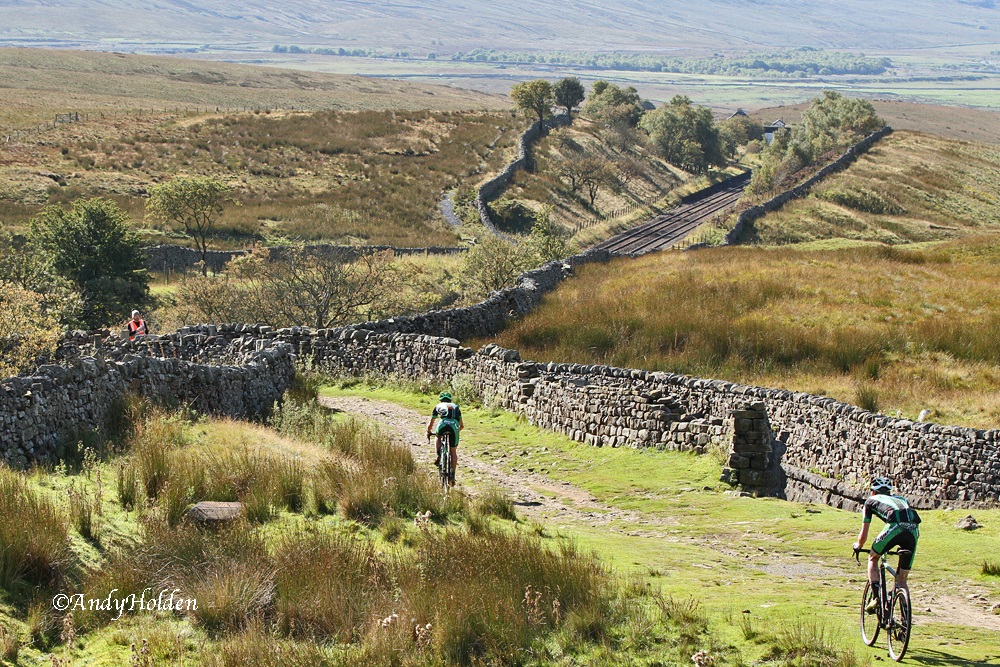 FORMER British cyclocross champion Paul Oldham won his first Three Peaks Cyclocross title on Sunday to wrestle the crown from his Hope Factory Racing teammate and eleven-time winner Rob Jebb. Jules Toone (below) won the women's race, also for the first time, winning by just over four minutes from defending champion Verity Appleyard.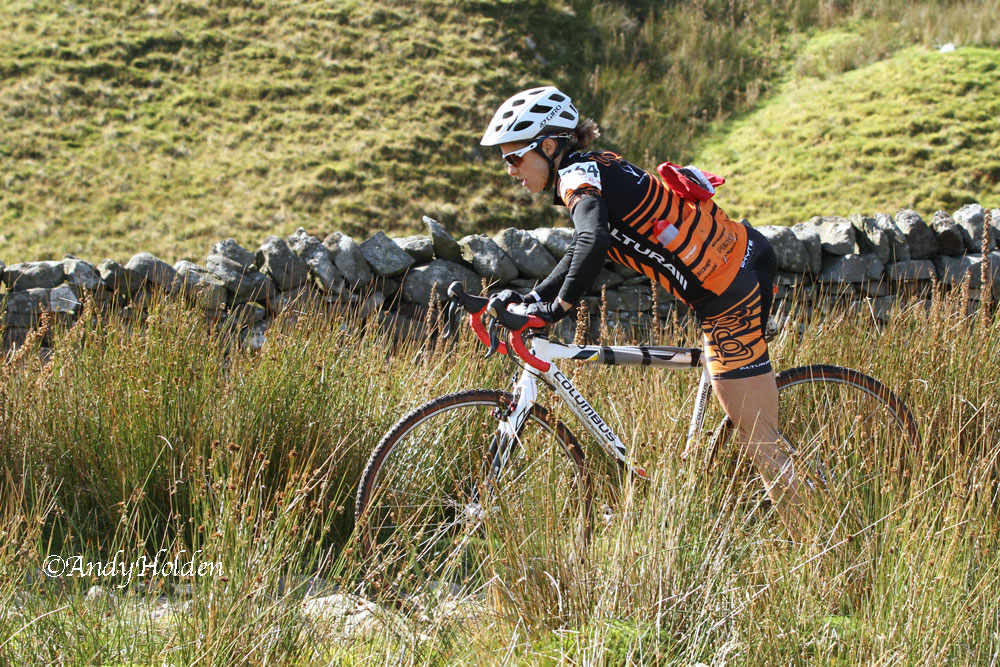 The Yorkshire Dales were bathed in warm autumn sunshine for the race referred to as the toughest 'cross race in the world - the unique course takes the competitors across three mountain tops and the winning riders complete the 38 mile-course (61km) in around three hours.
Jebb - who has represented his country in both cyclocross and mountain running - is usually able to use his running ability to build a sizeable lead on the ascent of the first mountain Ingleborough so it was a surprise to see Oldham still glued to his rear wheel after the first of the peaks at Cold Cotes.
Puncture
Intriguingly the situation remained the same as the pair reached the Ribblehead viaduct at the bottom of the second peak Whernside still locked closely together. Oldham had actually suffered a 'puncture' on Whernside's summit ridge and because he was running a tubeless setup with sealant he was able to reinflate straight away without losing much time.
"It was a cut in the tyre so it would have happened with anything," Paul told us afterwards, "It was lucky that it (sealed and) stayed up! I used gas to reinflate it but was soft for the rest of the race. It was on the rim down Pen-y-ghent!"
Stranglehold
Prior to Sunday's race, Jebb had won all but one Three Peaks race that he'd started since 2000 (he missed one with injury and two were not held because of foot and mouth disease). His one defeat was at the hands of British mountain bike legend Nick Craig in 2009. Craig also won when Jebb missed the 2011 race after undergoing shoulder surgery and has three Peaks titles in total. In finally beating Jebb and Craig, thirty-eight-year-old Oldham broke the stranglehold that the pair had held for the last 13 events.
Showdown
Oldham and Jebb had started the climb of the final peak, Pen-y-ghent, side by side to begin a tense showdown. In the 2009 race Nick Craig had passed Jebb on the fast descent of Pen-y-ghent - he was off the pace of the leading pair this year, but secured another impressive podium finish in third place.
It was Oldham, coming back after a bad knee injury, who forced the pace on the climb of Pen-y-ghent and with a fast and trouble-free descent he built up a minute's lead over Jebb.
Oldham won his national cyclocross title in 2011 and this was the popular Lancastrian's ninth Three Peaks race. Paul's father Chris finished his 16th race and the pair won the parent/son combined category to complete a memorable day for the family.
Race winner Paul Oldham with wife Sally, son Declan and his father Chris.
The winning bike
There are several options and choices to be made when building or adapting a cyclocross bike for this unique 'cross race over an extreme course. A wide range of gears, to cover the fast road sections as well as some steep off-road climbs, is a necessity and with all the carrying involved the bike, naturally, needs to be as light as possible.
Winner Paul Oldham raced a full carbon, disc brake-equipped bike which was badged up with the name of his sponsor (and employer) the component manufacturer Hope, but which "underneath" was a Santa Cruz Stigmata.
For gearing Oldham chose a 1x11 set up with a 36 tooth chain ring and super-wide 10-40 tooth Hope-made cassette. For optimum comfort and grip Paul's tyre choice was Kenda Happy Medium Pro (run as tubeless) which despite being at the maximum allowable width for the race (35c) did not prevent him from suffering one slash which caused a puncture. Before we could quiz Paul and his sponsors Hope on the full spec of his bike, it was posted on their website here.
As Paul says there though, "(At the Peaks) You're never on the right bike."
Full race results here.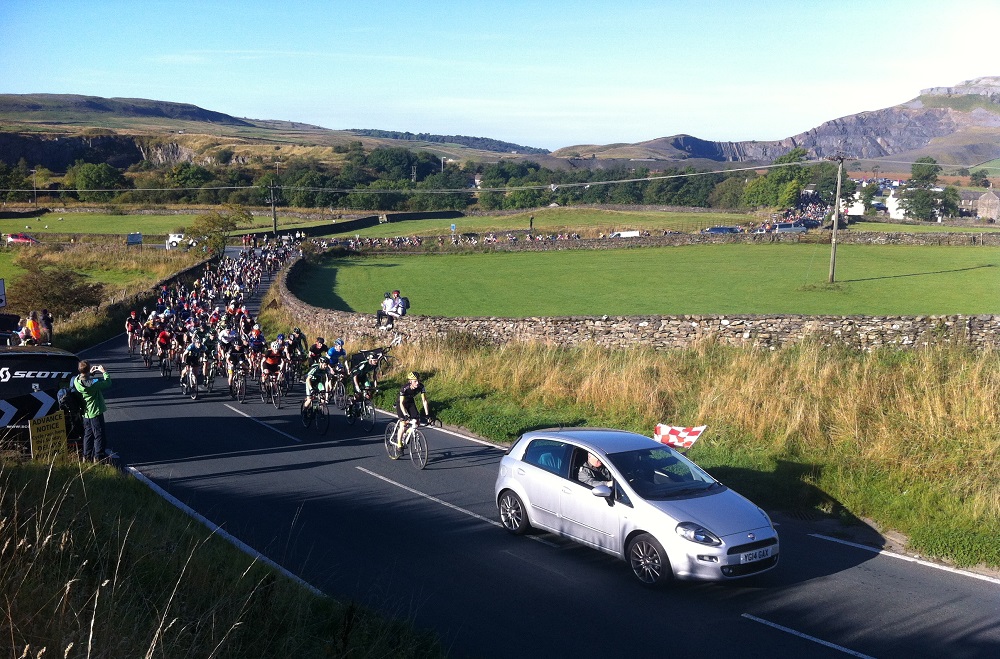 JLT-Condor's Joe Moses leads the race away from Helwith Bridge. Moses, who was third in 2014, struggled on the first mountain, but recovered well to finish tenth and first Under-23 rider.