THE remaining 'Kerstperiod' races may go a long way to deciding the winner of this season's bpost Bank Trofee, but they are also an important prelude to the National Championships on January 10-11th. Two Trofee races come up within three days now and after Loenhout today (December 30th) and Baal on New Year's Day there will be only one round remaining in Lille on February 7th.

The lead-up to the Nationals
Tuesday December 30th: bpost Bank Trofee, Loenhout

(C1).
Thursday January 1st: bpost Bank Trofee, Baal

(C1).
Friday January 2nd: Centrumcross, Surhuisterveen

(C2).
Sunday January 4th: Soudal Classics, Leuven

(C1).
January 10-11th: National championship weekend.
End of year showdown

Most of the big names will be present in Loenhout today for the last big showdown of 2014 (Lars van der Haar and Klaas Vantornout miss it through illness and perhaps Frenchman Francis Mourey is the only other major absentee). Wout Van Aert and Mathieu van der Poel also both race senior elite today - which should ensure a thrilling race and a perhaps present Van Aert with a dilemna.

World Under-23 champion Wout van Aert leads the senior elite series after his great ride in Essen on December 20th where he attacked from the off to take over leadership in the time-based series from Sven Nys. Loenhout and particularly Baal are going to be heavy courses and we expect to see Van Aert ride more defensively now that he has nearly a two-minute lead.
That, of course, leaves the way open for Mathieu van der Poel to be the 'aggressor' today as he was to such great effect on Sunday evening in Diegem where he won the Superprestige race (with a wheelie). With another good ride today Kevin Pauwels could also stay in contention in all three major series.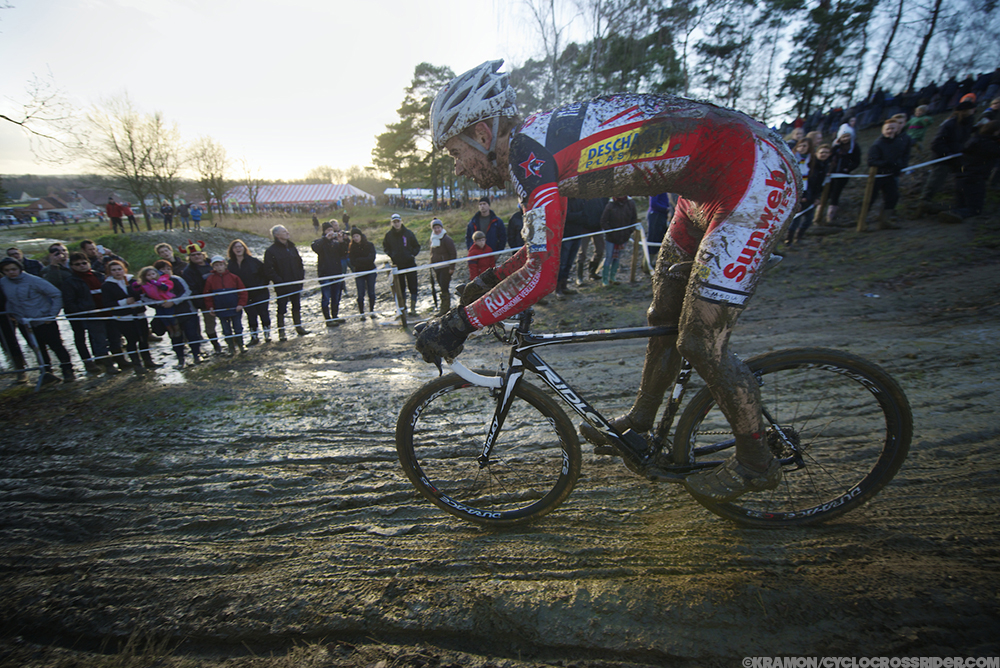 Kevin Pauwels (pictured in Baal 12 months ago) is on the verge of a stella season. He is still in with a chance of winning all three major series.
"Of course I will defend my lead," Van Aert told reporters after Essen. "It's the first time I've led an elite series, but if I lose it again there is nothing wrong with that." The Trofee series may not be a top priority for Van Aert with championships ahead, but it may be a welcome bonus.
One unexpected entrant is the Giant-Shimano road pro Ramon Sinkeldam who raced cyclocross as a junior and finished 18th in Surhuisterveen last season.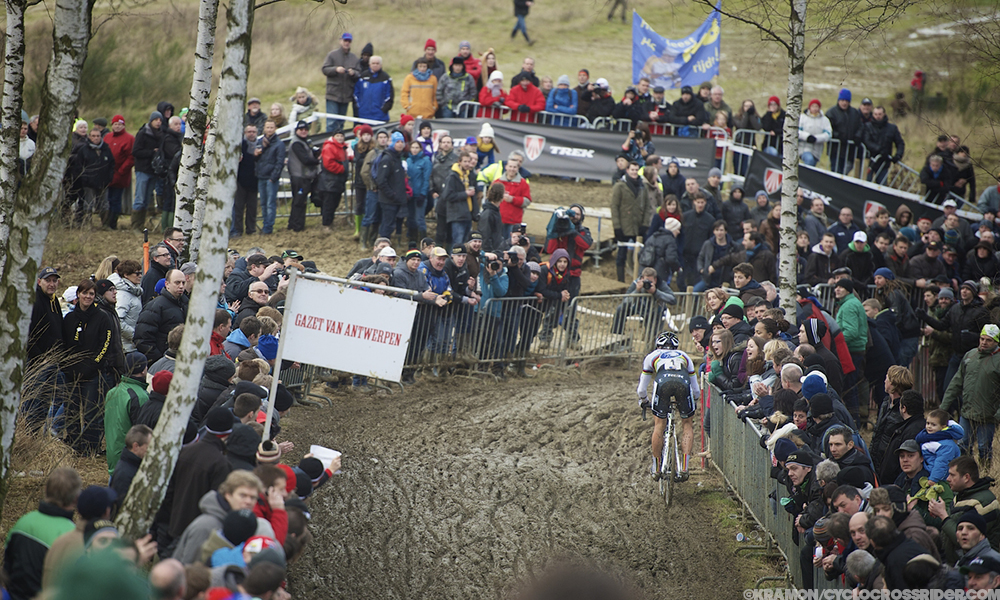 A chance for Nys?
The Trofee is the only one of the three major series that Sven Nys still has a realistic chance of winning and on these muddy courses – if he can get his head (and body) right – perhaps there is a still a chance that he can salvage something from his disappointing season. He will certainly be hoping to ride well on his own course in Baal on New Year's Day where he won convincingly twelve months ago (pictured above).
Overall Trofee standings (after 5 rounds)
1 Van Aert

2 Nys

+ 1:50
3 Pauwels

+1:56
4 Meeusen

+2:27
5 Van der Haar

+5:46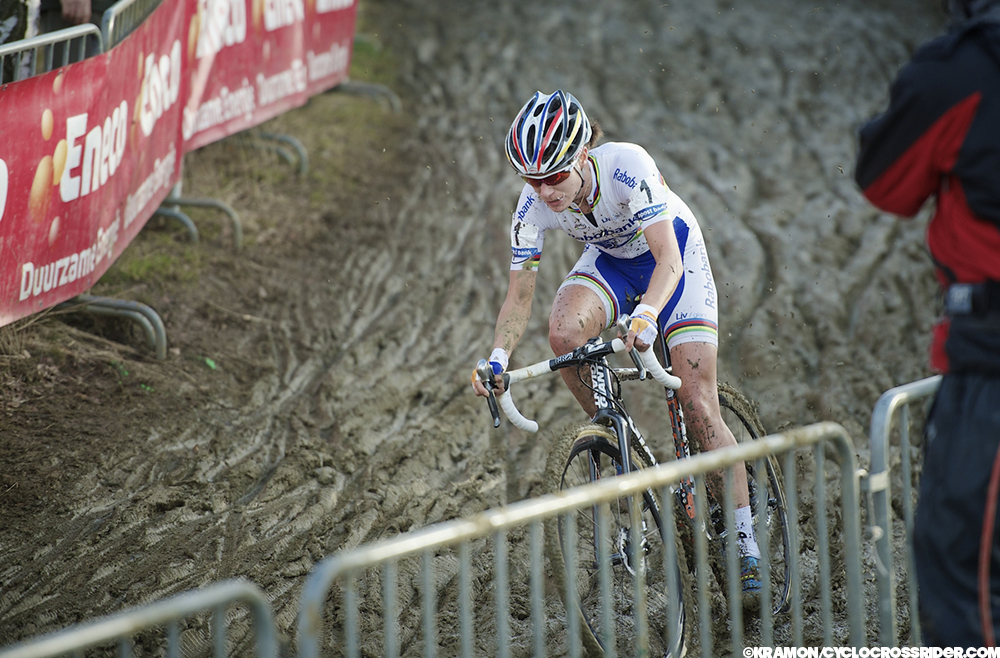 Dutchwoman Sophie de Boer is the leader in the women's Trofee (by nearly three minutes) and so will be looking for mistake-free rides to keep Belgians Ellen Van Loy and Sanne Cant behind her in the series. World champion Marianne Vos (above) will be looking for her second win of the season though in Loenhout. Vos will miss Baal to race in Surhuisterveen on Friday - her final race before the Dutch national championship.
Michael Vanthourenhout leads the Under-23 series by 1 minute 50 seconds from Laurens Sweeck
Just as interesting this week will be how the profs fare against one another with the National Championships now on the horizon. The Belgian championship at Erpe-Mere is not a course that will suit defending champion Nys particularly and on current form Kevin Pauwels has to be the favourite, but Van Aert, it was confirmed before Christmas, will also race the elite professional championship.In the Dutch Championship under-23 Mathieu van der Poel will race senior elite and hope to take the national title from Lars van der Haar.
Loenhout and Baal race programme (CET): 10.00 Nieuwelingen; 11.00 Junior men; 12.00 Under-23 men; 13.45 Elite women; 15.00 Elite men.
2013 result: 1 Nys; 2 Peeters; 3 Albert.
Live race coverage expected on Sporza from around 14.45 (CET).