TWO victories in two countries this weekend might suggest that Wout van Aert is on some robotically dominant form, but surely travel and conditions will make the double very difficult.

The Belgian champion first has to win the Ethias Cross around the Robotland Technology Park in Essen before jetting down to the Italian mountains to face a completely snowbound World Cup course. Van Aert's flight from Brussels to Bergamo will be followed by a long car journey to Val di Sole.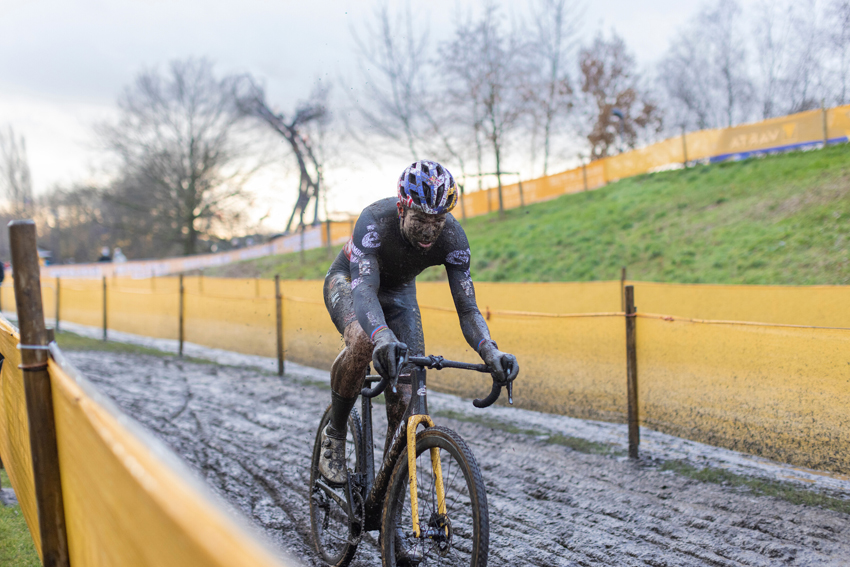 .....
Our Partners with CX bikes in stock
Browse Cube and Vitus CX Bikes HERE
.....
Eli Iserbyt, British champion Tom Pidcock, and many of the other contenders, skip Essen today in order to concentrate on the World Cup round tomorrow.
By not racing Saturday, Pidcock and World Cup leader Eli Iserbyt will surely fancy their chances of matching Van Aert in Italy but will the snow play into the hands of the rider with the most pure power - which currently clearly looks like Wout?
"It's really cool and completely different from what I expected," Iserbyt told Sporza after exploring the snowy course, "I thought it was going to be fast and flat, but it's very technical. In parts you have the feeling that you're racing in sand."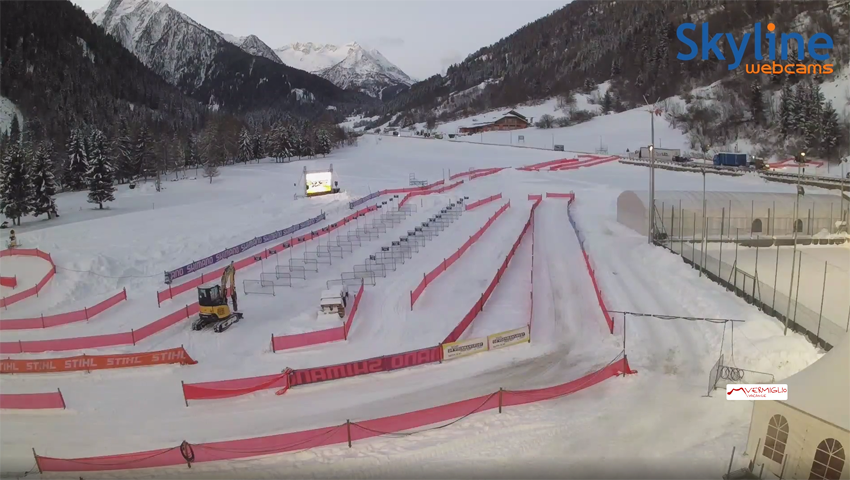 The new venue - where organisers were prepared to (mechanically) ensure the races took place on snow - is at the Vermiglio Nordic Ski Centre at an altitude of 1,261 metres. Although a sunny day is forecast temperatures will not rise above freezing (minus six degrees at 10:00 am).
Organisers Flanders Classics described the new course in a video: "Sometimes the track is more icy, sometimes more snow. We expect more snow, the local experts told us it could snow another 40cm but it won't be a problem because the locals are experts at preparing the snow. The track has two parts: there's a more technical track at the beginning and then on the other side of the river, there's a really steep hill. That will be very challenging because it's a straight line to the hill."
In Saturday's women's race - also missing most of the biggest names to rest or the World Cup - the spotlight will fall on two young Britons - Anna Kay and Zoe Backstedt in what should be an intriguing battle. Eurosport's Player is also showing the French Cup races today from Troyes.
Sunday will see the return of Marianne Vos who took a break after racing strongly in the early American World Cups. With some tops names like Lucinda Brand missing, Vos' biggest rivals will be Denise Betsema (who can take the World Cup lead from Brand), Puck Pieterse and Maghalie Rochette.
The American National Championships conclude on Sunday with the elite women and elite men's races in Illinois. The elite women race at 12;20 (local CST time) and the men at 14:15 (18:20 and 20:15 GMT). After a season with no national championship, both Clara Honsinger and Gage Hecht aim to defend their jerseys and win second titles (which they first won in 2019).
.....
Our Partners with CX bikes in stock
Browse Cannondale, Cube, Specialized HERE
.....
When will the Big Three meet?
World champion Mathieu van der Poel is still expected to return to the field at the World Cup round in Rucphen on December 18th despite crashing in training and damaging a knee. The spill happened at the popular Belgian forested training spot in Lichtaart just before Van der Poel's team began a training camp in Calpe, Spain.
Van der Poel's return at the Rucphen World Cup is due to be contested behind closed doors due to the Dutch COVID-19 restrictions, Tom Pidcock will also be on the start line. The Dutchman's first battle with Wout Van Aert and Pidcock will be the Dendermonde World Cup round on December 26th.
.....
Our Partners with CX bikes in stock

Shop Specialized S-Works CRUX Bikes HERE