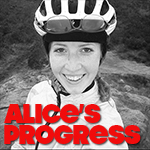 I STARTED off the weekend of 'CX' festivities by attending Trek Bikes' event on the Friday evening - a Q&A with two legends of cyclocross Katie Compton and Sven Nys. Katie and Sven both talked lucidly about their cyclocross careers and audience members had the opportunity to ask their questions.

I didn't put any questions to them at the time, but now that I've thought about it, I do have one. Both Sven and Katie were questioned about the fact that they both seem to prefer to race with cantilever brakes despite the fact that Trek offer some excellent disc-shod bikes. Sven and Katie seemed in agreement that the cantis are lighter and that they prefer the sensitivity of braking on rims as opposed to discs.
Sven also said that he felt that the cantis gave him a certain sense of mental satisfaction as he knows that there is a weight saving over the discs-equipped bikes that he also has at his disposal. At the time I accepted this and put part of Sven's views down to the superstitions that many pros seem to have regarding their equipment – the 'if it ain't broke don't fix it' kind of attitude.
Alice's dog Badger also got to meet Sven Nys and Katie Compton!
Having thought about this more, particularly after the mud fest of the races at Milton Keynes I weighed up the pros and cons of disc versus canti for the non-pro rider.
A pro has the 'luxury' of choosing their preferred brakes whereas an amateur would probably benefit more from discs in those kinds of conditions. It's particularly relevant when racing on a sticky course like Milton Keynes: the pro has a full pit crew and multiple bikes so they can have a clean bike every half lap. The amateur may only have one bike and no pit crew. As soon as the mud starts clogging up, the amateur is getting slower and heavier every lap. An amateur with discs is likely, perhaps, to clog less. So whilst braking on cantis may be more sensitive it makes little difference to a pro beyond preference, discs vs cantis for an amateur has the potential to make a big difference.
I would like to ask Sven, Katie or any other experienced rider – if you only had one bike to ride for a whole race, would you still choose cantis? (quite probably, yes – Ed).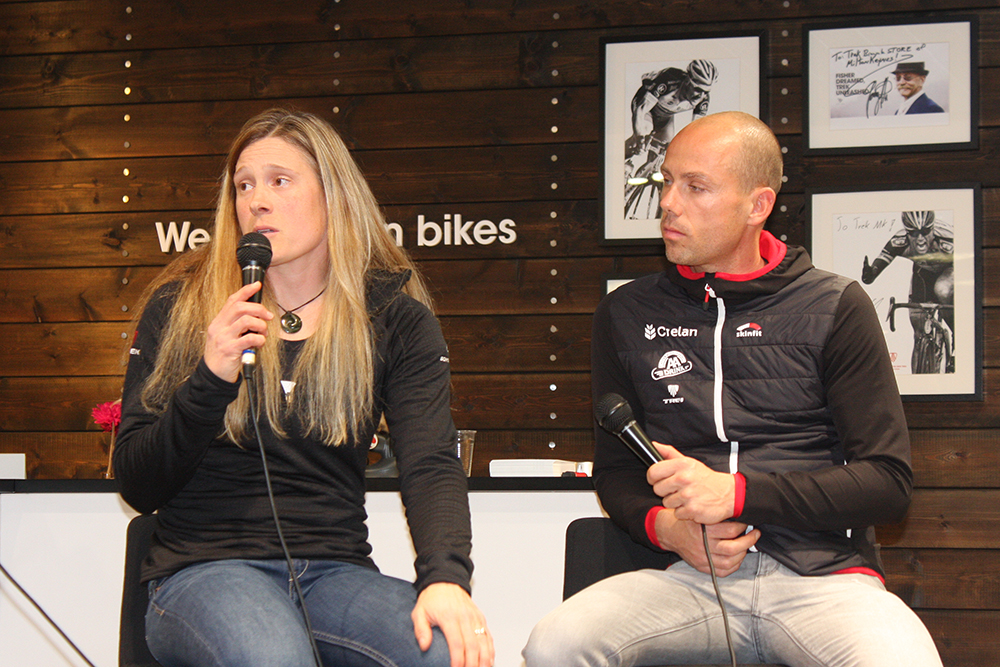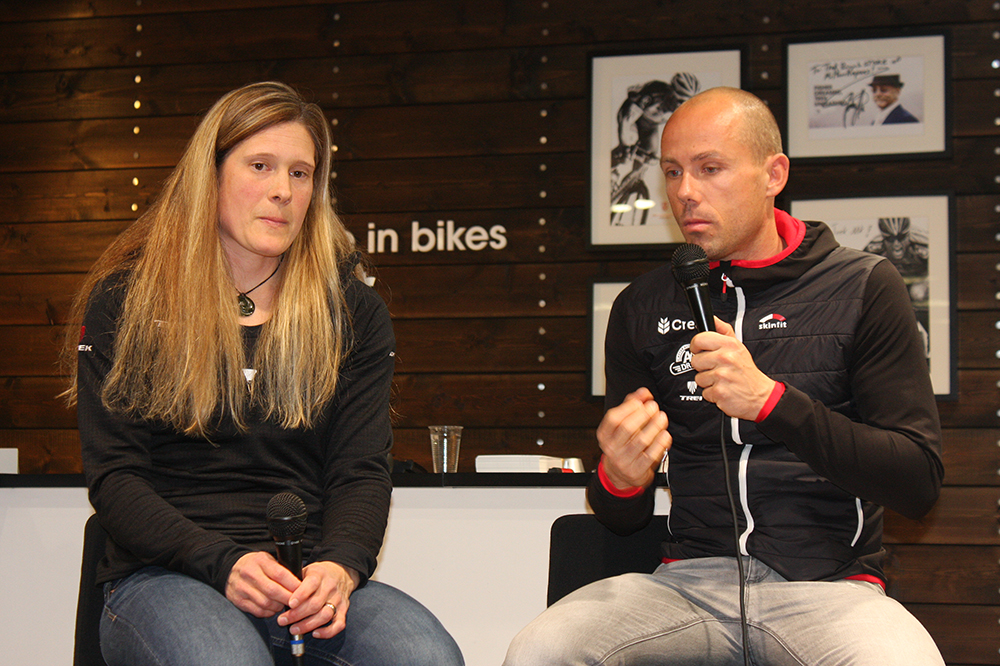 Deep brake thoughts aside it was a great experience to meet these two champions, learn a little about their lives and have the opportunity to talk with them briefly. I was certainly cheering louder on Saturday for them as a result.
It felt like most of British cyclocross (and some of Belgium) was at the World Cup so I won't go on about it too much apart from to say it was amazing to see the world's best racers in real life. I wanted to stand close to the barriers as they came past and listen to how much they were panting (to see if they were suffering as much as I think they must be) but everything was too loud so I just had to judge it by their faces.
I watched in a mixture of horror and anticipation as the course got muddier and the off-camber became even more sketchy
I watched in a mixture of horror and anticipation as the course got muddier and the off-camber became even more sketchy as the day wore on. I started to psych myself up for my own epic race in the UK National Trophy on Sunday.
Sunday came around after a sleepless night of excitement. Although the crowds were smaller for the National Trophy there was still a great atmosphere and several continental riders had stayed to race the second day. Including Katie Compton! Not only would I be racing on a world class course (if a little damaged) I would also be racing against world class riders (if a little tired).
Despite my best intentions I managed to be late for gridding and had to start at the back of the elite women rather than my mid-field grid. I was confident of a strong start and expected to be able to make up a few places quite easily. But when the whistle blew my cleat wasn't clean and I struggled to clip in, losing a little of the impetus in the sprint start.
The infamous first corner
Somehow I tackled the infamous first corner without incident and started to recoup some places. I was impressed at myself – I have not had much experience of mud like that and I was pleased how I maintained speed through the challenging sections.
It was definitely the hardest course I have ever raced. There was plenty of off camber to keep me paying attention and so much 'run-up' that only the most powerful kept trotting to the very top. This course showed that a top cyclocross rider cannot afford to skip 'run day' and must be absolutely all-round fit to remain in contention.
I was frustrated to be pulled from the course (due to the 80% rule) but it was an amazing experience to be racing with the very best including Katie Compton. I hope that next time I get an opportunity like that I will be able to make more of it and really measure myself against them!
The weekend after the excitement of Milton Keynes, I lined up in the South of England regional Championships and a few mistakes meant I narrowly missed out on a podium finishing fifth. I was also really disappointed to miss last weekend's round of the National Trophy in Bradford, Yorkshire because of a nagging knee injury so for now it's some rest and recovery.
Until next time!