BACK in sunny August, as Cyclocrossrider launched, we profiled some of the best British off-road rides that are specifically aimed at the cyclocross rider - such as the Hell of the North Cotswolds (HoNC) and our very own Kentish Ronde (read that article here). Well it might be December, the temperatures might be plummeting and the busy Belgian race period might be about to begin, but there are still non-competitive cyclocross rides to be enjoyed as the festive season approaches.
Winter off-road riding can be a dangerous activity so please make sure you are well prepared and equipped for all long rides.
December 14th: Evans Cycles Sportive Cross, southern England
This Sunday (December 14th) Evans Cycles organises their second Sportive 'Cross - a new branch of their popular RIDE IT series - The Thetford Sportive Cross is a marked ride ideally suited to cyclocross bikes, but which can just as easily be enjoyed on a mountain bike. The two routes will take in a variety of riding surfaces including tarmac, gravel and dirt tracks. Leaving from the High Lodge Forest Centre in Brandon there are full details: here.
It will be followed by similar Evans rides from Newbury, Berkshire in January and Gatwick, Sussex in February 2015. Evans Cycles Event Manager Dean Stacey commented, "There is something for riders of all ages and ability, and the events will run alongside our already popular Ride It events." Due to the flatness of the Norfolk terrain the shortest ride on offer on Sunday is 40 miles.
December 27th: White Chalk Hills Ultracross, Sussex

Down on the East Sussex coast Mark Tearle was inspired to create a southern counterpart to the mighty Three Peaks Cyclocross Race back in December 2012 also inspired the Boulder Ultracross in the States. The White Chalk Hills Ultracross is over a testing route criss-crossing the eastern end of the South Downs National Park and is described as "One-third grass downland, one-third chalk bridleway and one-third road or muddy woodland trails."
Organiser Tearle explains, "I run it a little like an Audax, in that riders have a brevet card where they collect stamps in various places en route - the ride is not supported, there's no way markers or feed stations and I don't charge entry. We do have a bit sponsorship this year from BeerBods - a couple of mixed cases of beer will be given away as spot prizes and a few items also from Upgrade Bikes and Lezyne."

This year's 47-mile event takes place on Saturday December 27th from the Tri-Store in Eastbourne. Full details: here.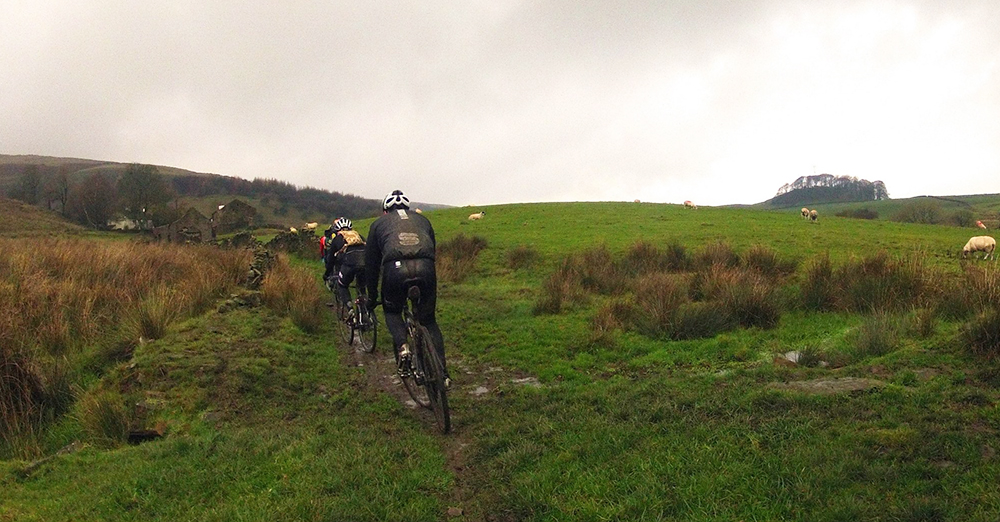 December 28th: Rapha Cycle Club Cross Rides, Manchester
The recently opened Rapha Cycle Club in central Manchester has been organising a series of social off-road rides this winter led by the inimitable Emma Osenton. The next Rapha ride (on December 28th) is a shorter seasonal challenge. Normally the rides start at a railway station on the outskirts of the city and ride into central Manchester, but a shorter and easier route this time will allow for it to start and finish at the club.
Follow @RaphaCycleClub and @Rapha_UK on twitter for future cyclocross rides. The December 28th ride starts from the Rapha Cycle Club in Manchester.
White Chalk Hills Ultracross film
Here's a moody film taster of the Ultracross (by Gavin Peacock) which attempts to "capture the evocative landscape; the peace and space of the South Downs in Sussex, England and the scale of this winter challenge."
The Cyclocrossrider team like to wish everyone good luck with all your winter riding and training. We'd also love to hear of any notable rides that you conquer this winter - please email us details to: events@cyclocrossrider.com.