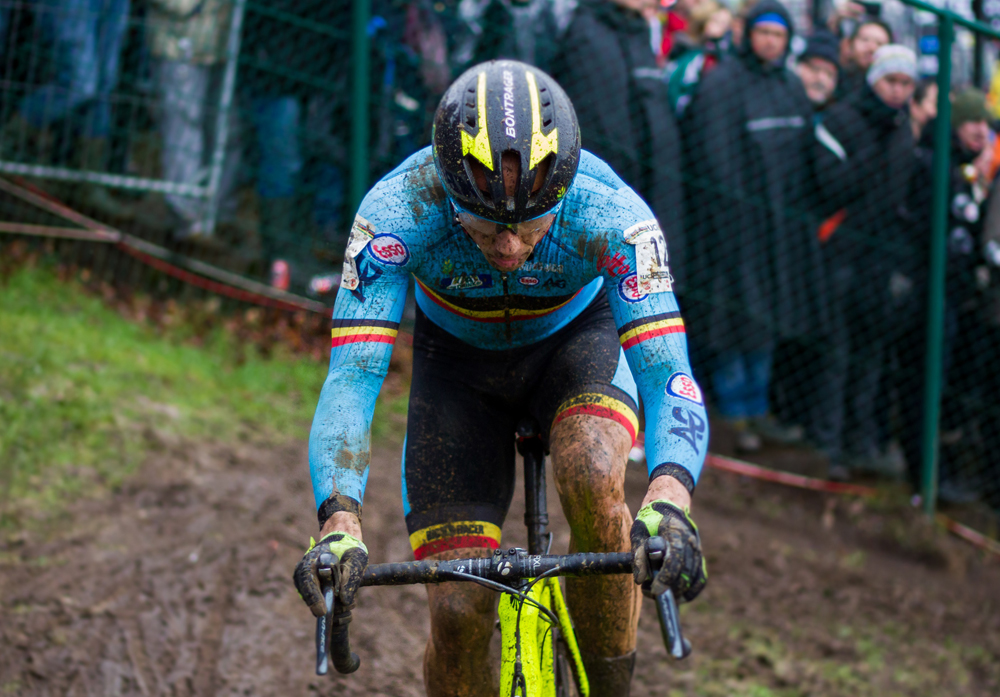 IN what has not come as a huge surprise, Cyclocrossrider.com understands that the large Telenet-Fidea team will switch from racing Ridley to Trek Bicycles at the end of the 'cross season after a six-year partnership with the Belgian bike brand.
Team owner Hans Van Kasteren announced last December that he had sold the long-established Belgian team and that a consortium involving Sven Nys (above) would take over at the end of this cyclocross season (March 1st, 2016). Trek, of course, have supplied Nys with bikes since the beginning of 2014 and were keen to keep a presence in professional cyclocross besides their sponsorship of multiple American champion Katie Compton.
Bike fitting staff from Trek USA were at the World Championships in Zolder and were understood to be staying on in the area to conduct fittings with the members of the Telenet-Fidea team.
Trek recently announced updated versions of their Boone and Crockett cyclocross models and importantly they retain two cantilever brake models which are still popular with the European professionals. Perhaps most significantly the Boone's IsoSpeed decoupler, which is designed to absorb some of the impact of rough ground, has moved position partly to allow the top tube to be raised to create a bigger and more traditional main triangle better suited to shouldering.
Worlds success
Ridley and Telenet-Fidea's biggest success at the Worlds was Eli Iserbyt taking the Under-23 title in his first year in the category. It remains to be seen if Iserbyt's new team manager Sven Nys will recommend he move up to the elite category next season to join Tom Meeusen, Toon Aerts and co.
In the medium term both Wout Van Aert and Mathieu van der Poel may soon be looking over their shoulders for Iserbyt who Sven will soon be guiding to become 'the next Sven Nys' before in the longer term Sven's teenage son Thibau arrives on the professional scene.
Some were predicting that Nys' retirement this month would hit the popularity of the sport, but we definitely beg to differ. The king is dead, long live the king?
Photo: Sven Nys aboard a Trek Boone canti at the Worlds on Sunday by Kike Abelleira.