THERE is no women's race at the Belgian professional 'cross season opener – the Steenbergcross in Erpe-Mere (held yesterday), so former British champion Nikki Harris was to be found racing nearer home on Saturday.
The 2013 British champion took on the 106-rider strong main race at the Notts and Derby regional league race in Sherwood Forest, England, reputed to have been the home of the famous, and likely fictitious, Robin Hood.
"It was a nice feeling to be back at my home 'cross series, it's really enjoyable to be around familiar faces right where I started out my cycling career," the Derby-born Telenet-Fidea pro told Cyclocrossrider.
"It also takes some pressure off thinking about the big races coming up when I throw myself into a field full of men and women who just love racing round fields for fun," she added.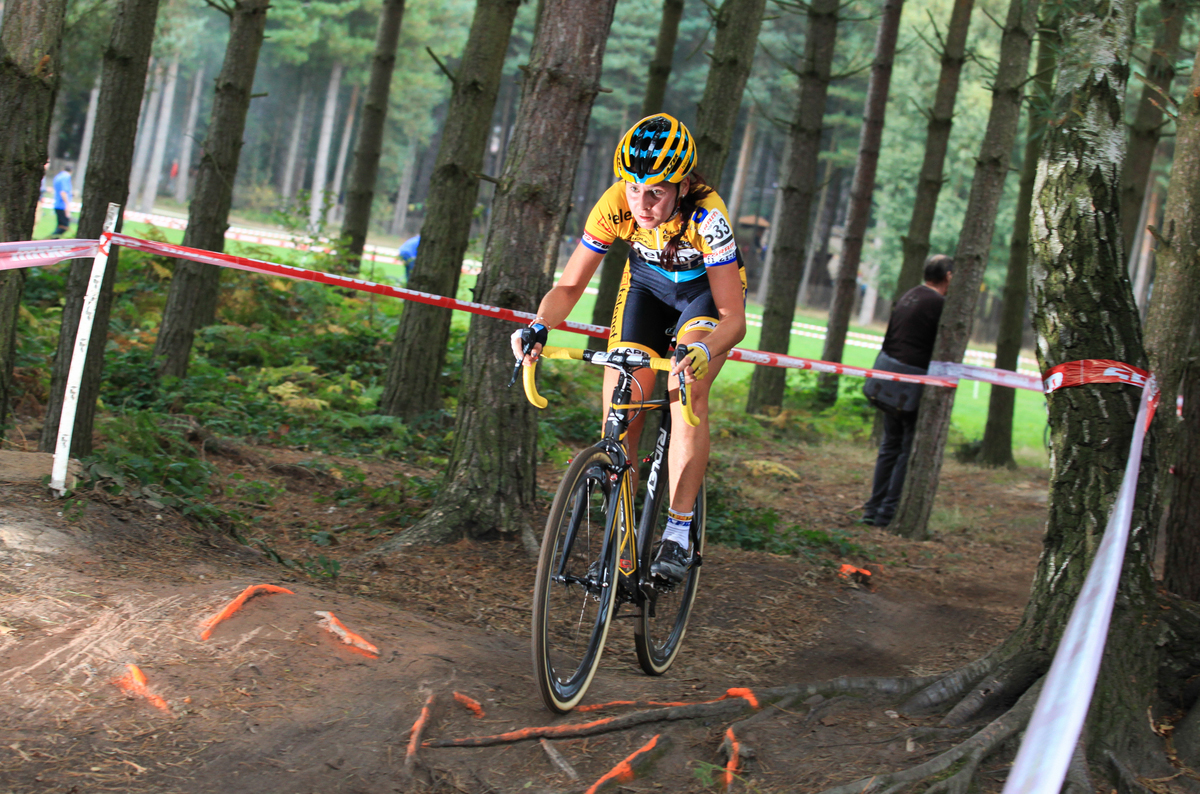 Twenty-seven-year-old Harris had been over in Erpe-Mere at the Telenet-Fidea team launch a week ago, but decided to return home to England for her first race of the winter season. She first raced cyclocross in the Nottinghamshire and Derbyshire League as an under-12 rider so it was really a case of going back to her roots in 'cross.
It was great to just catch up with everyone back home in a relaxed atmosphere
"The season is always so busy so it was great to just catch up with everyone back home in a relaxed atmosphere and see where my legs are at before the mayhem of the euro 'cross season kicks off," Nikki told us.
Harris finished fourteenth overall in the combined men's and women's race which was won by Graham Briggs, a rider more known for his road riding with the Rapha Condor JLT team.
Nikki won three major 'cross races last season, was runner-up behind Helen Wyman in both the British and European championships and was on the podium a total of 20 times.
Cyclocrossrider wishes Nikki a very prosperous 2014-15 season - which should start for 'real' in the Soudal Classic in Neepelt on Saturday (September 27th).
Many thanks to Shawn Ryan for the great photos from Sherwood Pines. www.shawn-ryan.co.uk