Elite men's World Cup - Brief Highlights
Elite women's World Cup - Brief Highlights
Watch again! Elite women's World Cup
Watch again! Elite men's World Cup
WITH a damp and dismal week and heavy rain for most of Friday the 'cross toppers are facing perhaps the first very tough and muddy weekend of 'modders' as well as the beginning of the packed Christmas period.
Sven Nys is back from Mallorca and ready to defend his lead in the bpost Bank Trofee in Essen on Saturday whilst World champion Marianne Vos tackles her first 'cross race of the season in the Namur World Cup on Sunday. Cyclocrossrider pondered whether Vos has enough time to defend her World title successfully here.
One big name that is likely to be missing is Klaas Vantornout (in second place in the World Cup standings) who has gone down with a viral infection which would explain his poor results in Antwerp and Mol last weekend.
"There had to be something going on," Vantornout said this week in a press release. "On Monday and Tuesday I felt unwell and of course it could not strike at a worse time just before the busy holiday racing. This weekend of Essen and Namur is also one that would have favoured me. I'll miss Essen, but still hope to start in Namur, but I may have to miss other races between Christmas and New Year," the former Belgian champion added.
Saturday: bpost Bank Trofee in Essen.
Sven Nys has just over a minute lead (over Kevin Pauwels) to defend around the soggy Essen on Saturday and he will no doubt ride a tactical race given that he will want to also perform well in Namur twenty-four hours later. This weekend is an opportunity for Nys to ensure that illness is fully behind him and silence some of his recent critics outlined in our feature here.
Perhaps the rider Nys will not want to see escape is young Wout Van Aert who lies 1:31 behind him in the time-based series as Pauwels is likely to ride 'conservatively' with Namur (he is the leader of the World Cup) in mind.
The Essen course is being raced the opposite way around to usual but the muddy meadows and tricky wooded section are all still here.
Trofee standings (after 4 rounds): 1 Nys; 2 Pauwels +1.07; 3 Wout Van Aert +1.31. Elite women: 1 De Boer; 2 Van Loy +1.33; 3 Cant +3.08.
2013 RESULT: 1 Kevin Pauwels; 2 Nys; 3 Albert. Elite women; 1 Cant; 2 Wyman; 3 Harris.
Race programme (CET): 10.00 Nieuwelingen; 11.00 Junior men; 12.00 Under-23 men; 13.45 Elite women; 15.00 Elite men.
Essen pre-ride with Adrie van der Poel here
Live race coverage expected on Sporza from 14.45 (CET): here.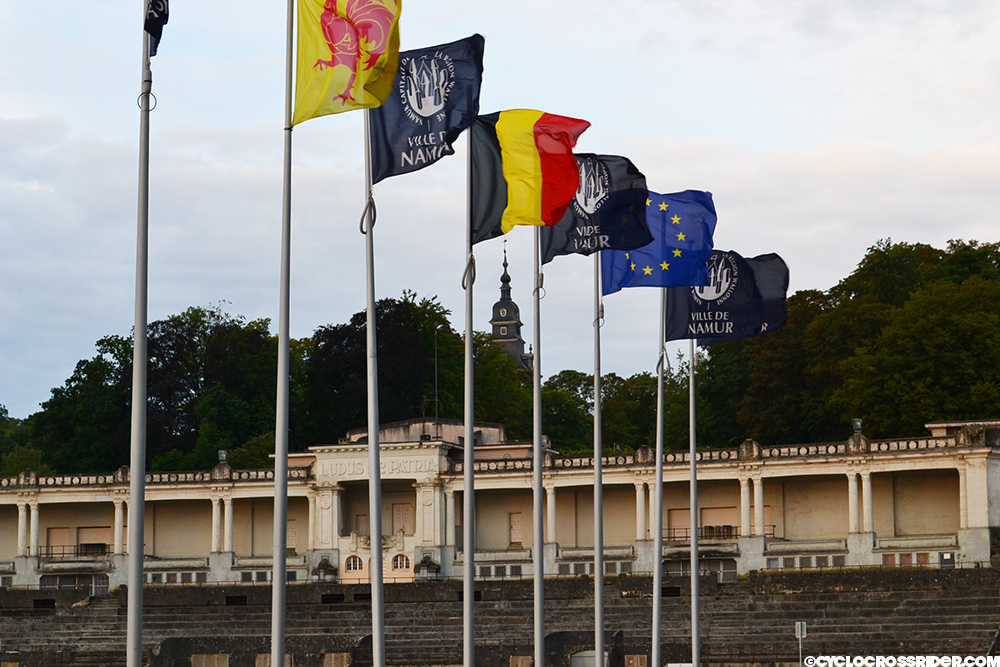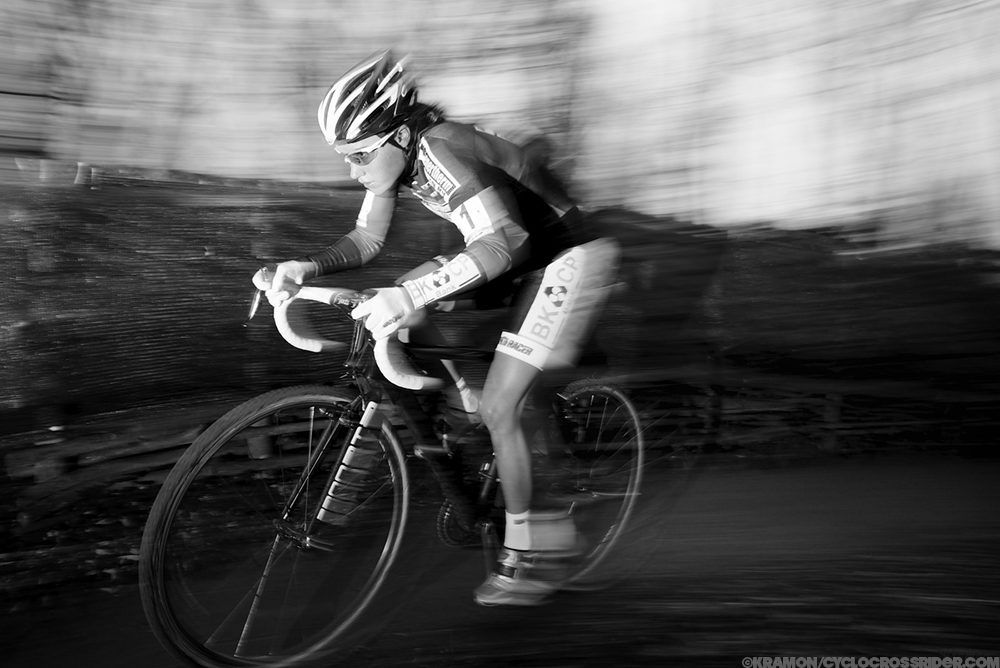 Sunday: UCI World Cup / Soudal Classic in Namur.
Belgian and European champion Sanne Cant (above) is, for the first time in her career, the leader of the World Cup as the 24-year-olds fantastic season continues. In the last round in Milton Keynes, Cant outsprinted World Cup title-holder Katie Compton to take the white leader's jersey from the shoulders of Sophie de Boer. What has been one of the most exciting seasons of women's cyclocross for some time is also given extra spice on Sunday with the return of Marianne Vos.
Namur is a tough course (see our photo preview here) to make your 'cross comeback on and twelve months ago Vos was beaten by Compton at both Namur and Zolder. This makes for a really open and exciting race on Sunday - where anyone of a number of riders could win: Cant; Compton; Vos; Ferrand-Prevot; Wyman; Harris; De Boer; Stultiens; Lechner; Van Loy…
Briton Nikki Harris was third last season in Namur but it's unclear how an enforced 11-day break in training after Milton Keynes because of injury will affect her this weekend.
Kevin Pauwels is a clear leader in the men's standings and is riding much better than twelve months ago when he could only finish twelfth in Namur. Briton Ian Field will be racing with the renewed confidence from his twelfth place in Milton Keynes and American champion Jeremy Powers is also back in Europe.
Wout van Aert and Mathieu van der Poel have the right to start in the elite men's race but they are expected to choose to meet in the Under-23s race in Namur.
World Cup standings (after 3 rounds): 1 Pauwels 220 points; 2 Vantornout 185; 3 Van Kessel 163. Elite Women: 1 Cant 148 points; 2 Compton 132; 3 Harris 110.
2013 RESULT: 1 Mourey; 2 Vantornout; 3 Albert. Elite women: 1 Compton; 2 Vos; 3 Harris.
Race programme (CET): 10.00 Junior men; 11.10 Under-23 men; 13.30 Elite women; 15.00 Elite men.
Live links at top of page.
Photos: ©kramon/cyclocrossrider & ©konradmanning/cyclocrossrider.com