How The Race Was Won: KMC Cyclo-cross Festival #1 Elite Women
How The Race Was Won: KMC Cyclo-cross Festival #1 Elite Men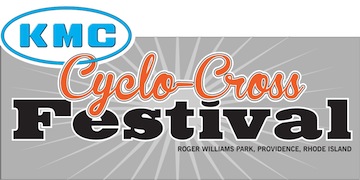 Day One racing Replay here
Day Two racing Replay here
BEHIND the Barriers TV will go live with their weekend coverage of the KMC Festival in Providence on Saturday (October 4th) at 15.30 Eastern time which is 21.30 (CEST) in central Europe.
Elite women start racing at 16.00 Eastern (22.00 CEST).
Elite men are expected to start at 17.00 Eastern (23.00 CEST).
SATURDAY's Elite races, ranked UCI C1, headline the exciting weekend of racing. Top-level athletes have arrived in New England to fight for the elevated C1 points up for grabs to the top 15 on Saturday. Among the athletes vying for the win will be national champions from all over the world, their battles on the course available for live stream from Behind the Barriers TV (BTB TV). Sunday's C2 races are sure to be just as hotly contested, and spectators will enjoy amateur races in a range of categories from Friday through Sunday.
Katie Compton (Trek Factory Racing), ten-time US National cyclocross Champion, will face two-time European Champion and eight-time British Champion Helen Wyman (Kona Factory Racing) on the race course this weekend. Former French National Champion Caroline Mani (Raleigh/Clement) showed that she's still a formidable contender despite a wrist fracture last weekend at Rapha Super Cross Gloucester, where she notched a bold victory on day two. Meredith Miller (Noosa Professional Cyclo-cross Team) joins the fray after an injury requiring stitches last weekend.
US National Champion Jeremy Powers (Aspire Racing) looks like a strong bet to win after sweeping Rapha Super Cross Gloucester last weekend, but Allen Krughoff (Noosa Professional Cyclocross Team), off to a great start this season, is one to keep an eye on this weekend. Tim Johnson (Cannondale p/b Cyclocrossworld), Jonathan Page (ExcelLED) and teammates Jamey Driscoll and Ben Berden (Raleigh/Clement) will surely not let Powers take the win without an epic battle.
Day One Top 25 results (with laps times)