Full Vier TV coverage from Gieten
Elite men highlights
Elite women highlights
Under-23 men highlights
Junior men highlights
Preview
THE serious business of the new 'cross season begins today in the northern Dutch venue of Gieten. It's the opening round of the Superprestige series and riders will be looking to score points for the season-long competition that is held in as much, if not more, esteem as the UCI World Cup (particularly by the Belgian professionals).
Belgian champion Sven Nys is the defending title holder and aiming for his 14 th title in 17 seasons. Can anyone stop Mister Superprestige, Nys this season (is what we have been asking for a few years now)? Klaas Vantornout looks to be Nys' strongest challenger on current form, after they sprinted it out in Neerpelt last week. Dutchmen Lars van der Haar and Mathieu van der Poel (still an Under-23 with dispensation to ride Elite - as is Jens Adams) will be looking to impress on home soil.
The battle for the 33rd annual Superprestige series will be shown live on the VIER TV channel with the Elite men starting at 17.30 (CEST).
LIVE HERE: http://www.vier.be/veldrijden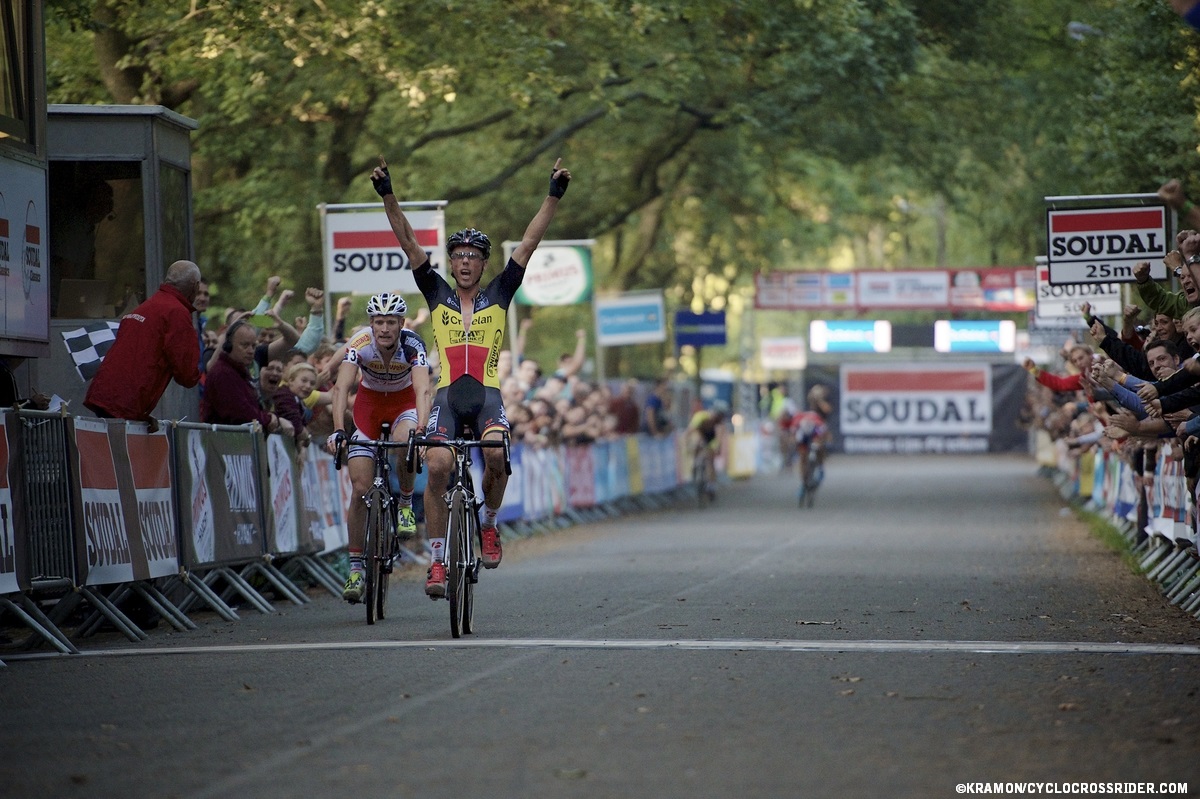 Nys outsprints Vantornout to win last Saturday in Neerpelt.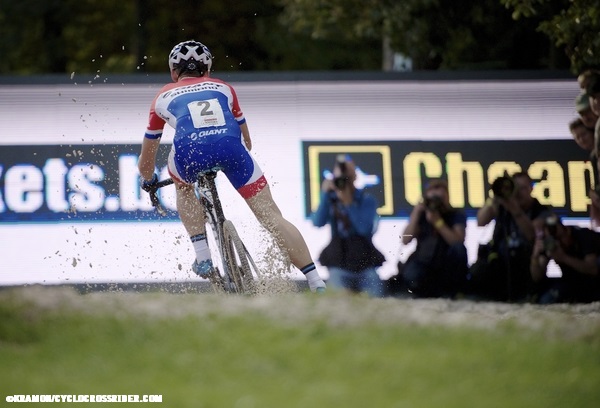 Dutch champion Lars van der Haar.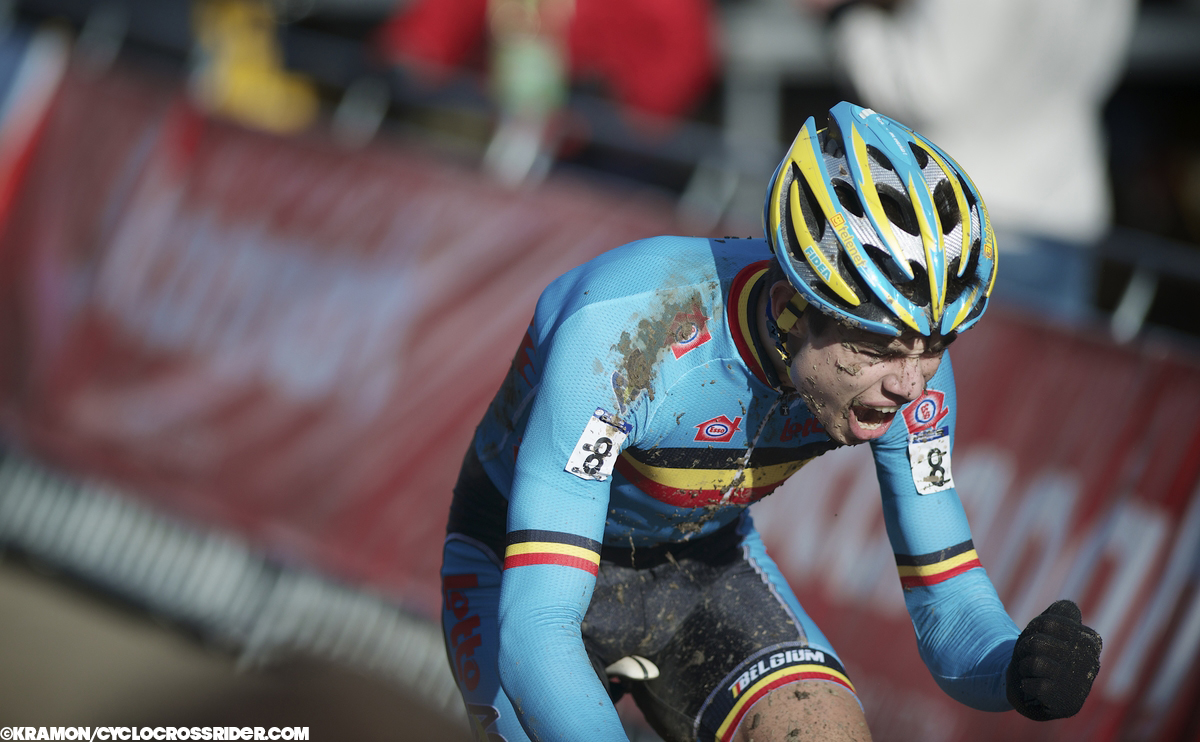 World under-23 champion Wout van Aert (above) returns to racing after fracturing a collarbone, but it remains to be seen how much that lack of racing will affect his form today. Laurens Sweeck is the other in-form under-23s who (we think) will race before the main event at 16.00 (CEST).
British and European champion Helen Wyman would have been looking for a hat-trick of victories at Gieten, but raced in Providence, Rhode Island, USA yesterday evening and is now on her way to Europe. Nikki Harris will not start due to illness so Belgian champion Sanne Cant will start as clear favourite in the women's race which starts at 14.45 (CEST). Dutchwoman Sanne van Paassen returns to racing and American Elle Anderson will begin her first Belgian-based season for the Kalas-NNOF team after arriving in Europe earlier this week.
Last season Gieten was the fifth round of the Superprestige and was won by the now retired Niels Albert.
2013 Results
SUPERPRESTIGE, GIETEN: DOUBLE FOR ALBERT: Niels Albert scored an unexpected weekend double with another win in Gieten today. Albert crashed on the first corner and had to make his way back up into contention from dead last place. World champion Sven Nys' bad luck continued as he developed a rear mech mechanical after opting not to pit after crashing. Nys pulled out of the race as his chances of points slipped away and Albert takes over the lead in the Superprestige series.
RESULT: 1 Albert; 2 Van Der Haar; 3 Meeusen; 4 Walsleben; 5 Meisen; 6 Pauwels; 7 Bina; 8 Bart Aernouts; 9 Klaas Vantornout; 10 Peeters… DNF Nys. Elite women: 1 Wyman.
2013 Last lap